The Gardenia
$54.00
QTY:
1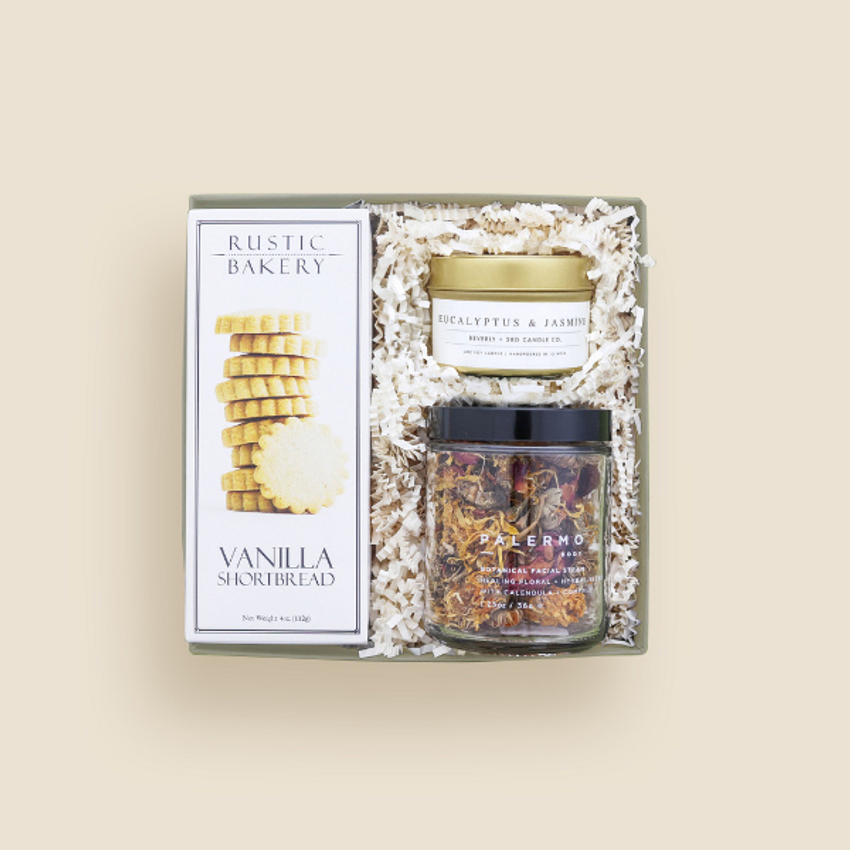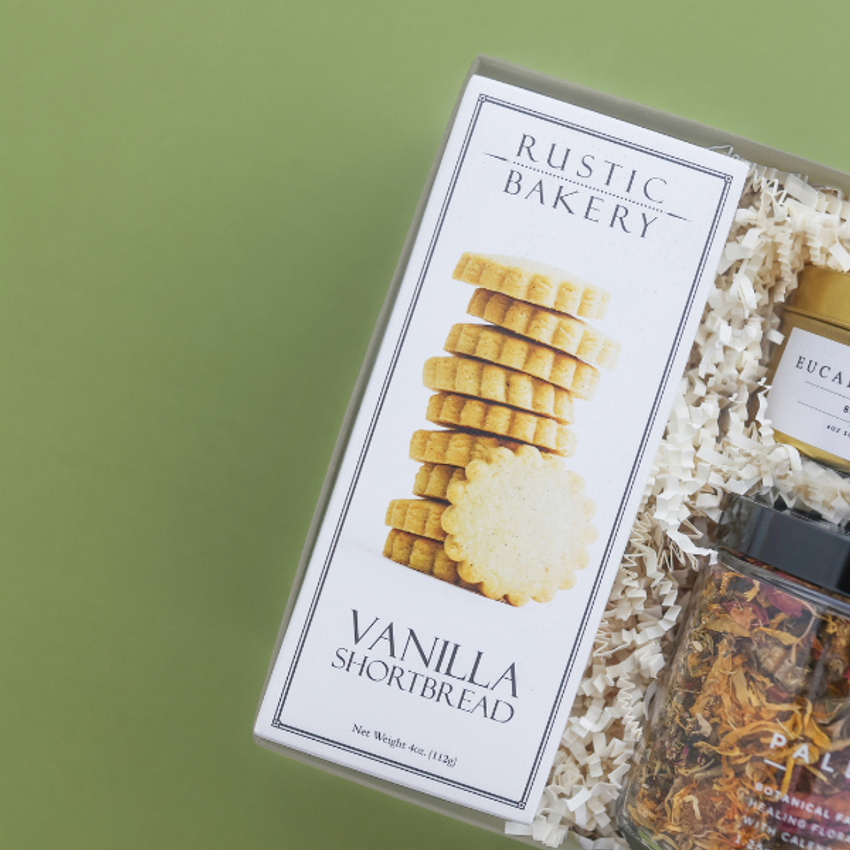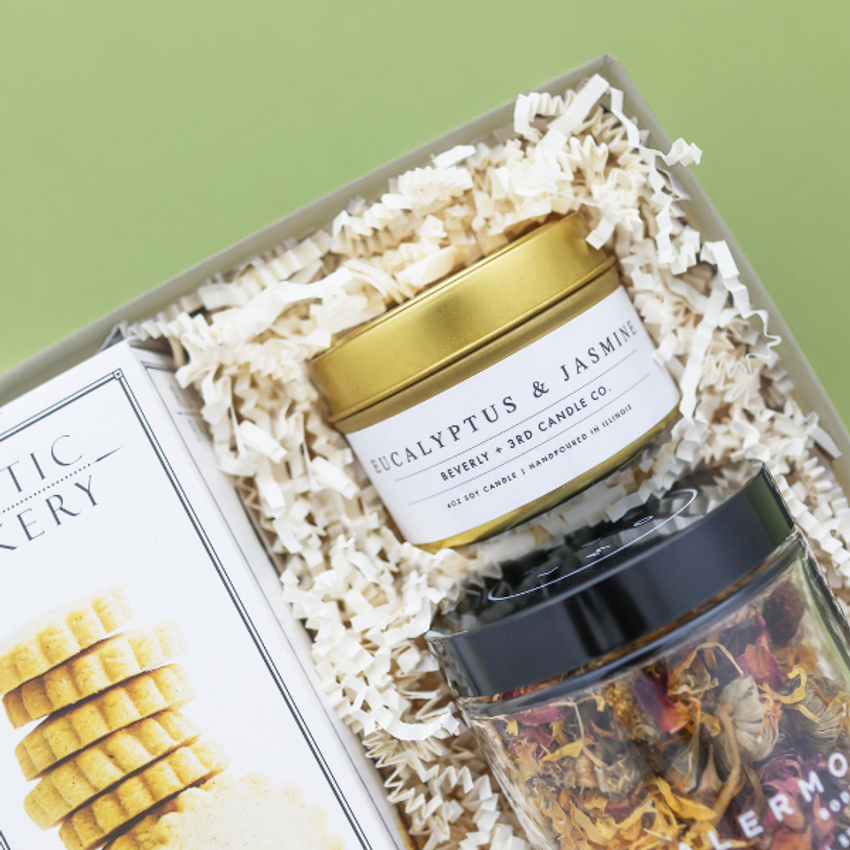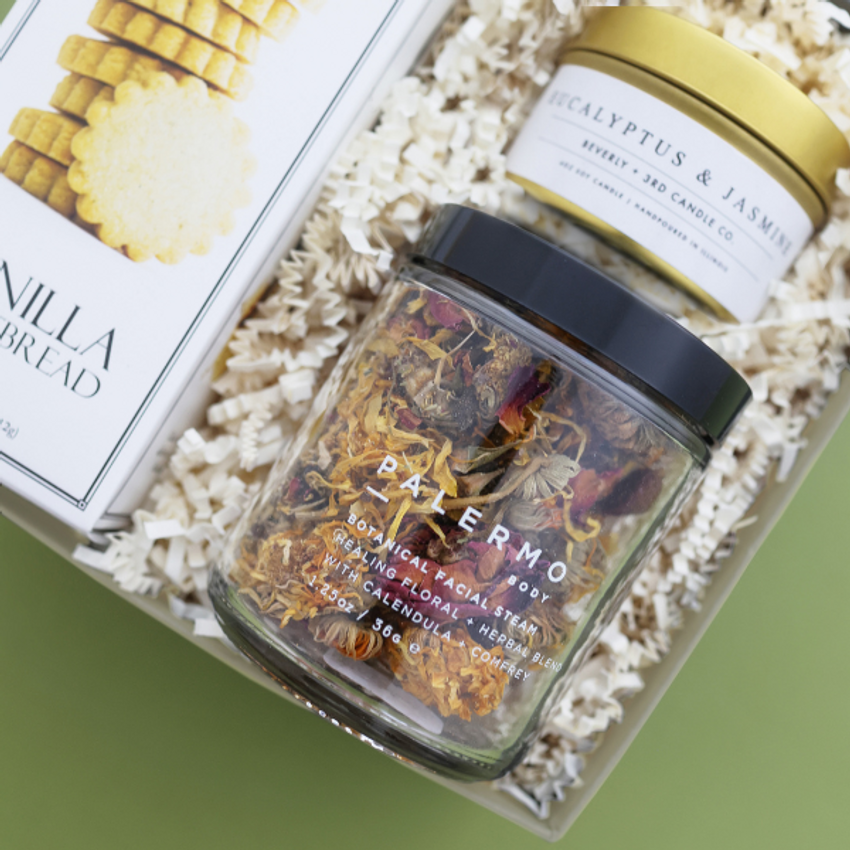 Description
The Gardenia gift box promotes self care and relaxation. Treat yourself, your coworker, or your best friend to a peaceful moment with a Eucalyptus & Jasmine scented candle, a botanical facial steam by Palermo, and delicious shortbread cookies by Rustic Bakery
This gift is packaged in our signature gift box (7") with an embossed Teak & Twine band.
Gift Box Contents
Shortbread cookies by Rustic Bakery
Eucalyptus & Jasmine scented travel candle by Beverly and 3rd Candle Co.
Botanical facial steam by Palermo
Shipping
Gifts ship within 1-3 business days, with expedited options available at checkout. All costs will be calculated during the checkout process. Read full shipping and returns details here.
01 Vanilla Shortbread Cookies by Rustic Bakery
02 Botanical Facial Steam - Calendula + Comfrey
03 Eucalyptus & Jasmine candle
Take me home!