The Inspire Creativity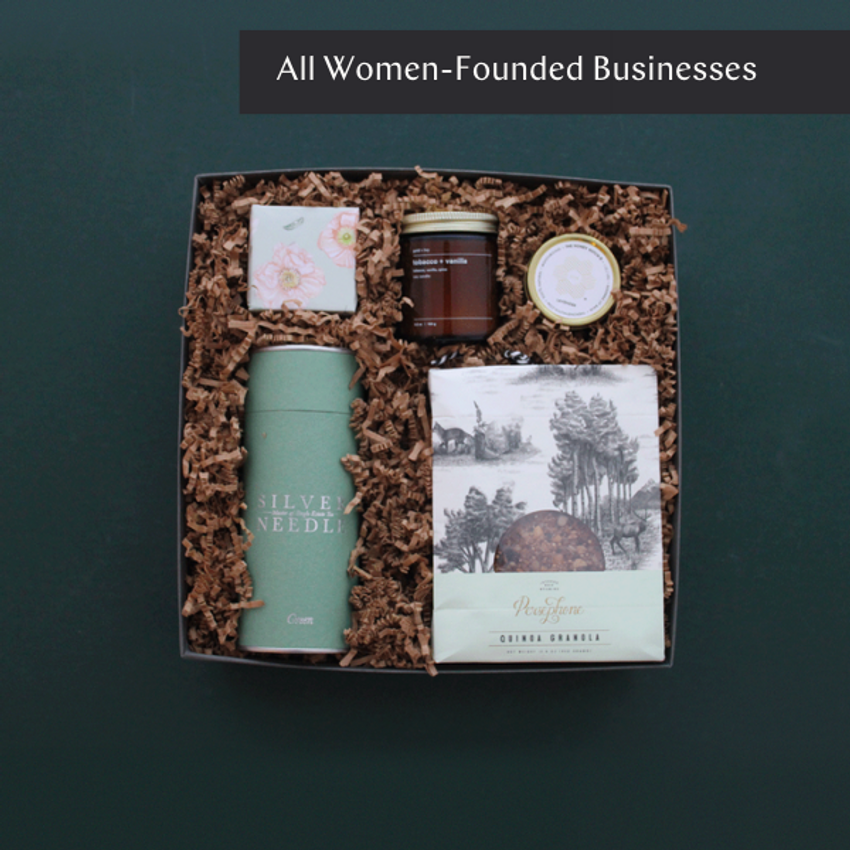 CONTENTS
Champagne bear candies by Sugarfina in floral wrap in floral wrap designed by Lana Effron of Lana's Shop
Mini vanilla & tobacco candle by Gold + Ivy
Honey bee lip balm by Pantry Products
Green tea by Silver Needle
Quinoa granola by Persephone Bakery
INSPIRATION
Inspire creativity with a gift that promotes self care. This gift full of 100% women owned products includes a few of our favorites, like green tea by Silver Needle, a mini hand poured candle by Gold + Ivy, and beautiful floral wrap designed by Lana Effron of Lana's Shop.
DETAILS
Packaged in our signature gift box (10") with an embossed Teak & Twine band.
01 Tobacco + Vanilla Soy Candle by Gold + Ivy
02 Green Loose Leaf Tea by Silver Needle
03 Quinoa Granola by Persephone Bakery
05 Honey Bee Lip Balm by Pantry Products
Take me home!