The Just Add Bourbon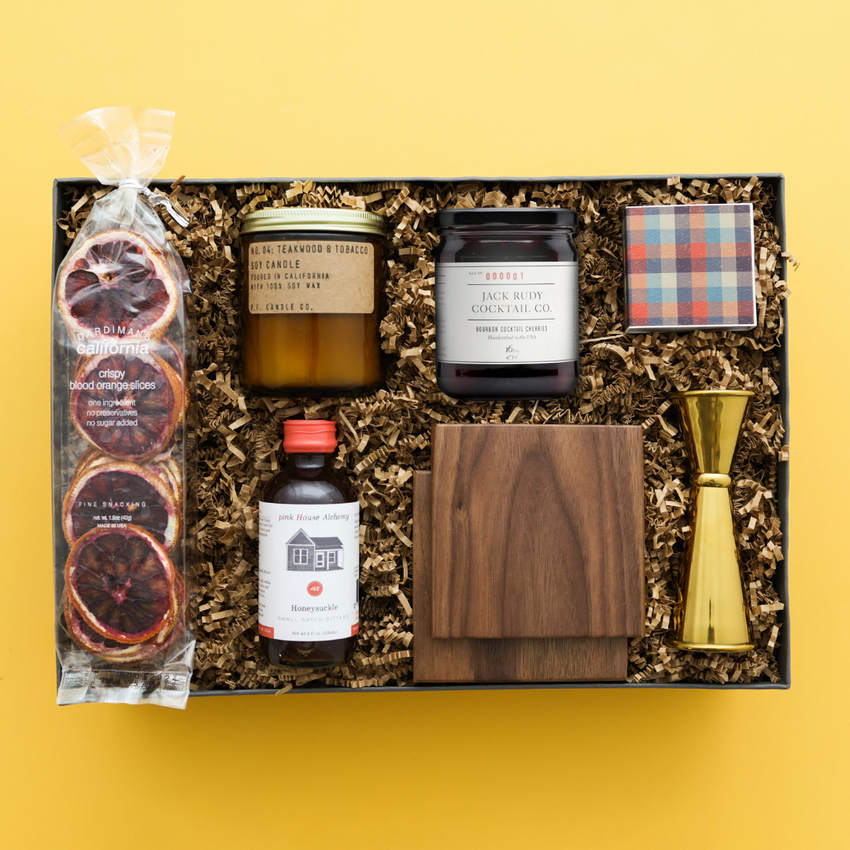 CONTENTS
Plaid matches
Teakwood & tobacco candle by P.F. Candle Co.
Bourbon cocktail cherries by Jack Rudy Cocktail Co.
Large brass jigger
Spiced cherry bitters by Woodford Reserve
Wooden coasters
Blood Orange Crisps by Dardiman's
INSPIRATION
The Just Add Bourbon includes everything you need to cozy up at home with great friends or family. We designed this gift with the perfect winter night in mind and were sure to include all of the essentials like a jar of artisan cocktail cherries, a set of beautifully crafted wooden coasters, and our favorite scented candle by PF Candle.


DETAILS
Packaged in our signature gift box (14") with an embossed Teak & Twine band.
01 Crispy Blood Orange Slices by Dardimans California
02 PF Candle Co Teakwood & Tobacco 7.2 oz candle
03 Bourbon Cocktail Cherries
04 Plaid Matchbox by GP Candle Co.
05 Walnut Wooden Coaster Set by Make & Stow (Brandable)
06 Large Brass Jigger Vertical
07 Honeysuckle Bitters by Pink House Alchemy
Take me home!