The Picnic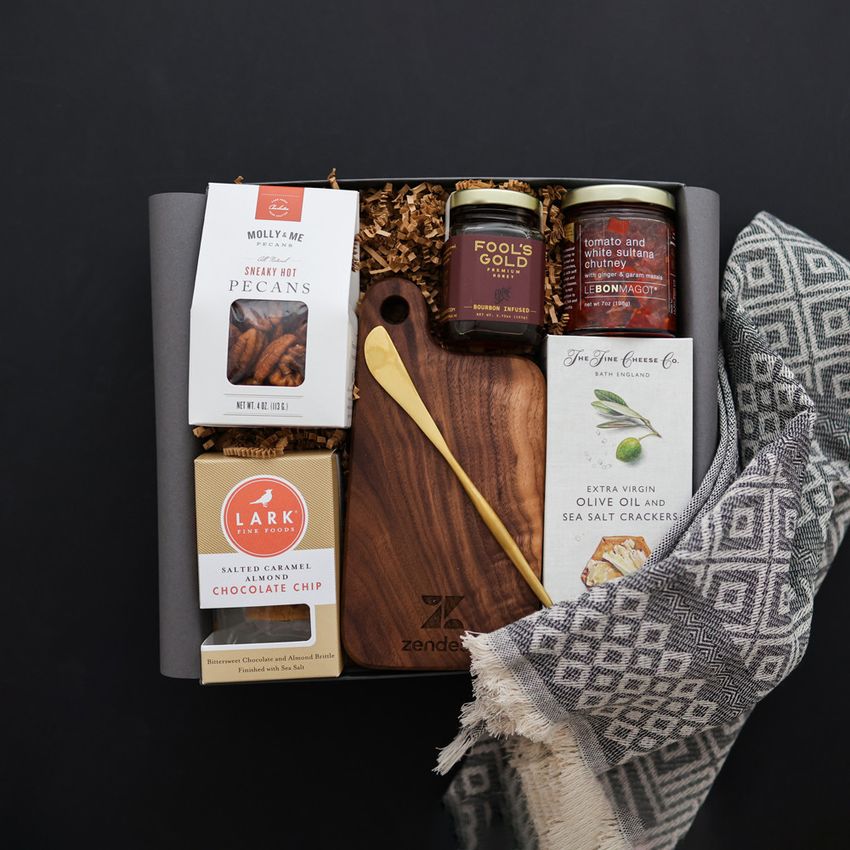 Create the perfect picnic spread at home or on the go! Simply click "pick this gift," enter your shipping address, and a special delivery will be on its way to you shortly!
Contents include:
Walnut serving board by Make & Stow
Cheese spreader
Turkish towel throw blanket
Tomato and white sultana chutney by Le Bon Magot
Salted caramel almond chocolate pearl cookies by Lark Fine Foods
Bourbon infused honey by Fool's Gold
Olive oil and sea salt crackers by The Fine Cheese Co.
Sneaky hot pecans by Molly & Me
Not Quite the Right Fit?
Make your vision come true with our kitting and fulfillment services. We can add this to a customized gift box or combine it your own custom swag. Then, use any or all of our kitting and fulfillment offerings.
Ship your kits anytime, anywhere
Contact one of our gift specialists, and we'll get you gifting the way you need to!