The Spa Day Gift Set
$194.00
QTY:
1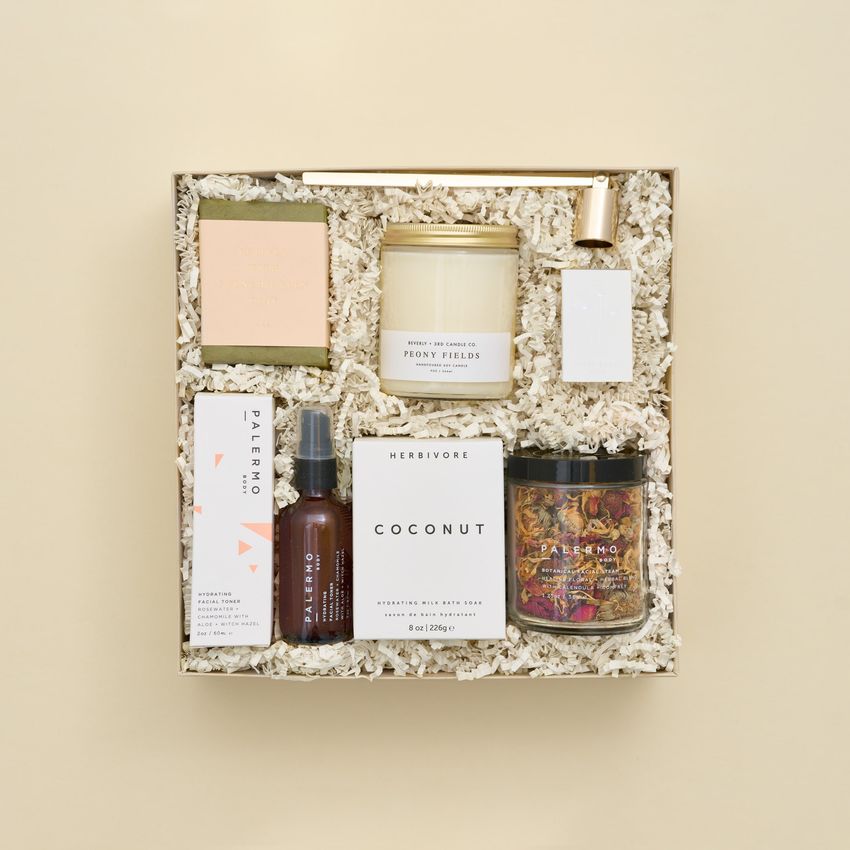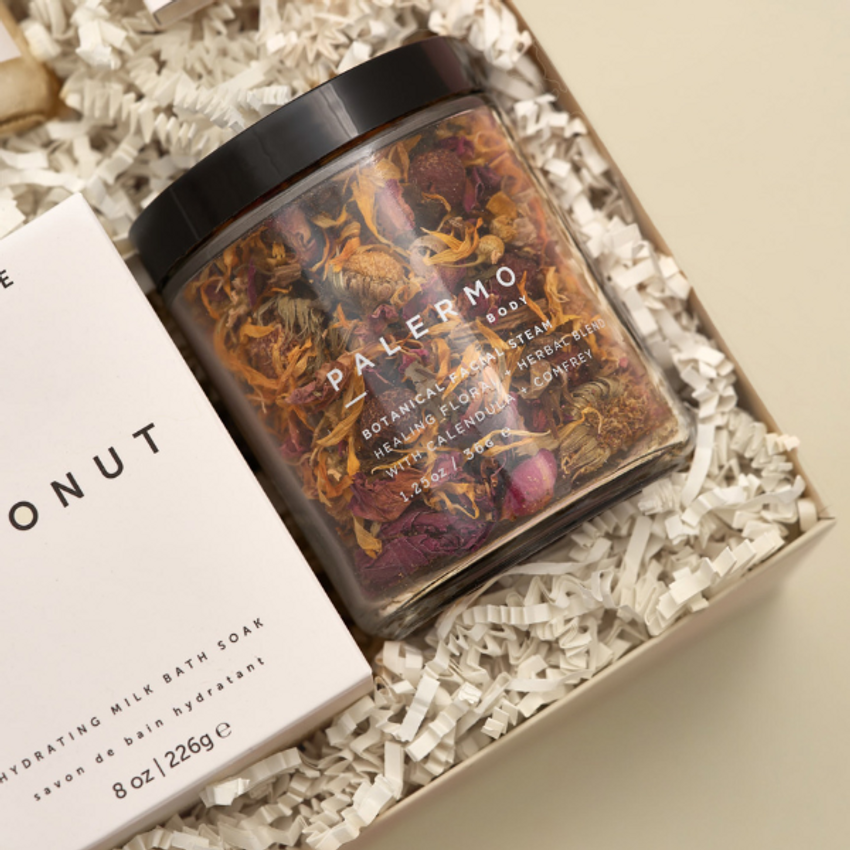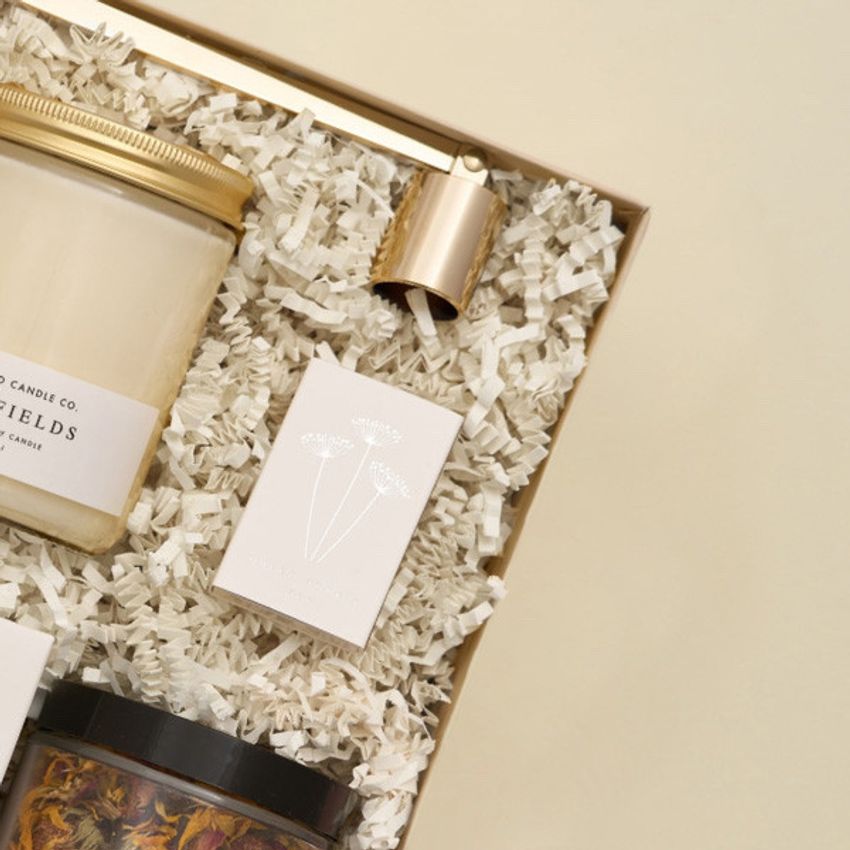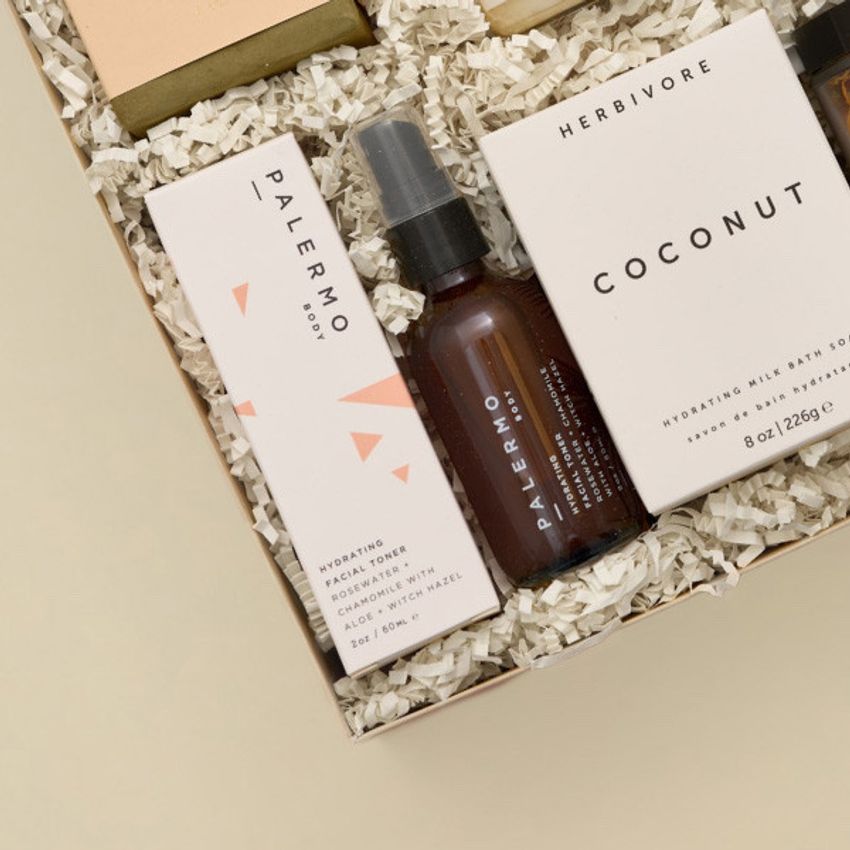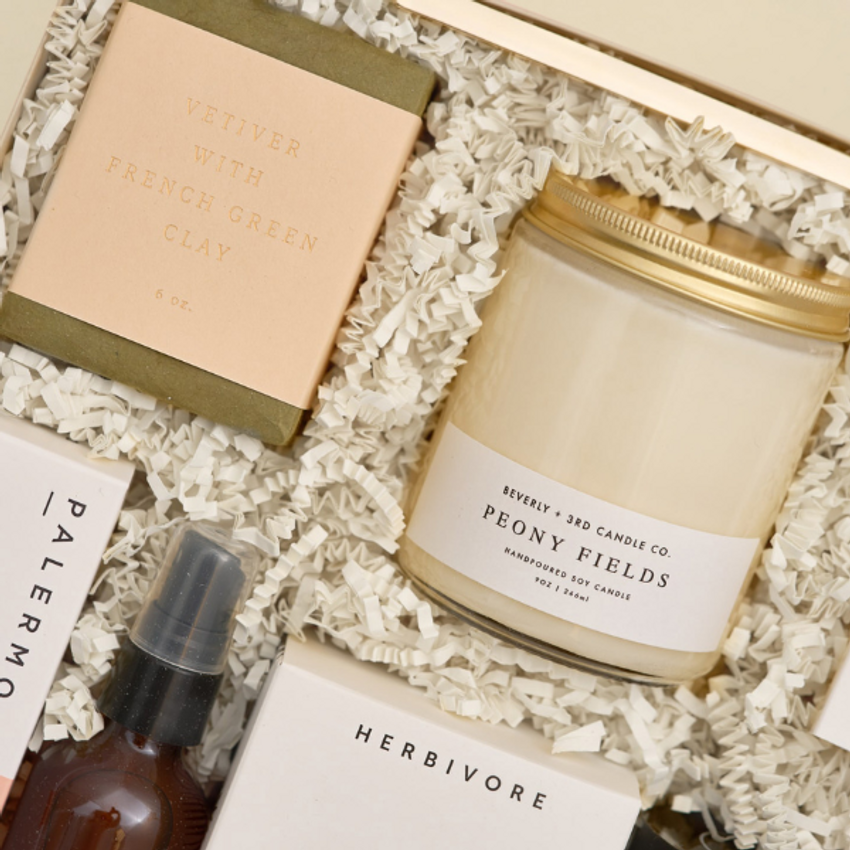 Gift Set Description
The Spa Day gift set is packed full of our favorite spa products, like french green clay soap by Saipua, hydrating facial toner by Palermo, and a luxurious small batch scented candle and gold candle snuffer. Delight your recipient with all the essentials for a relaxing moment!
This gift is packaged in our signature gift box (10") with an embossed Teak & Twine band.
Gift Set Contents
Vetiver with french green clay soap by Saipua
Peony fields candle by Beverly and 3rd Candle Co.
Mini floral match set
Gold candle snuffer
Hydrating facial toner by Palermo
Hydrating milk bath soak by Herbivore
Botanical facial steam by Palermo
Shipping
Gifts ship within 1-3 business days, with expedited options available at checkout. All costs will be calculated during the checkout process. Read full shipping and returns details here.
01 Vetiver with French Green Clay Soap by Saipua
02 Peony Fields Candle by Beverly + 3rd Candle Co.
03 "Queen Anne's Lace" Match Box by Studio Portmanteau
05 Botanical Facial Steam - Calendula + Comfrey
06 Coconut Milk Bath Soak by Herbivore
07 Hydrating Facial Toner
Take me home!