The Sweater Weather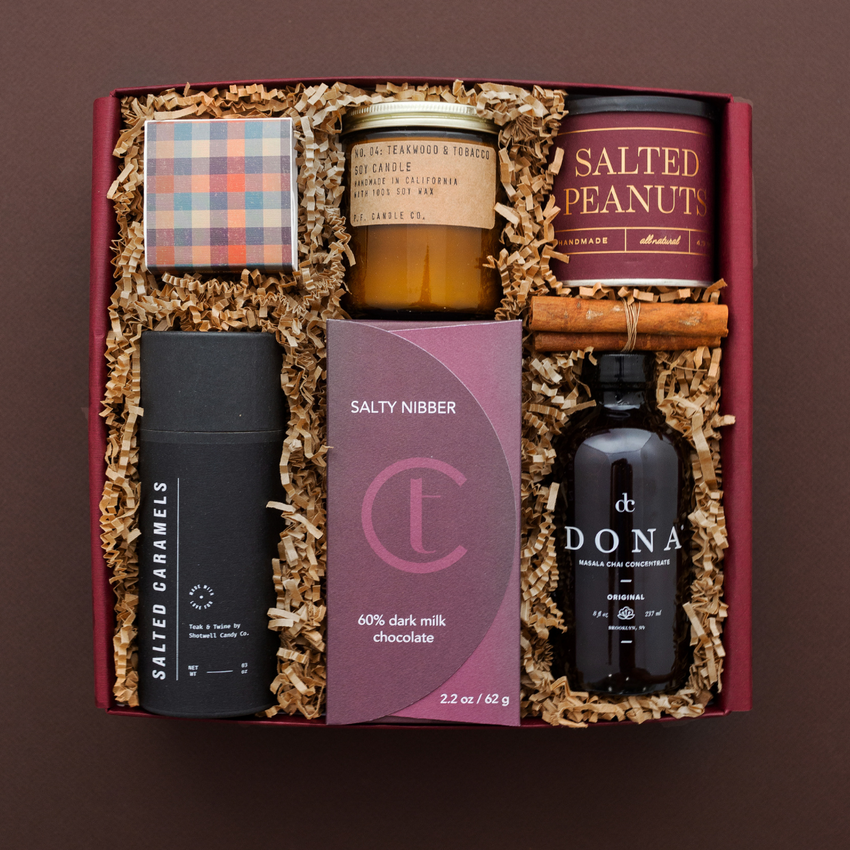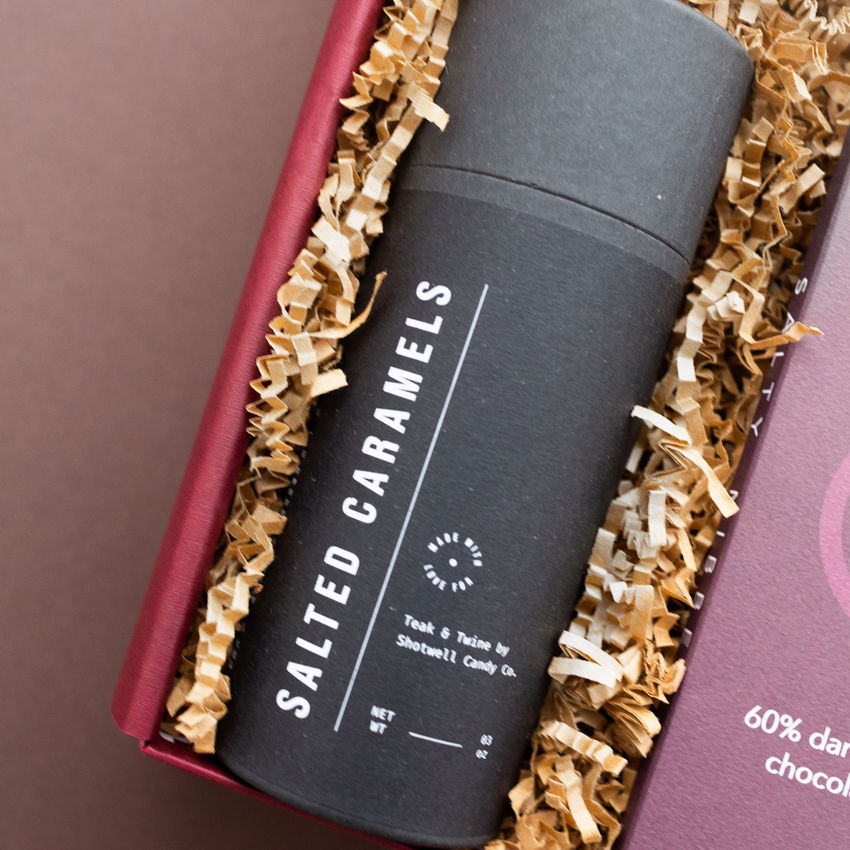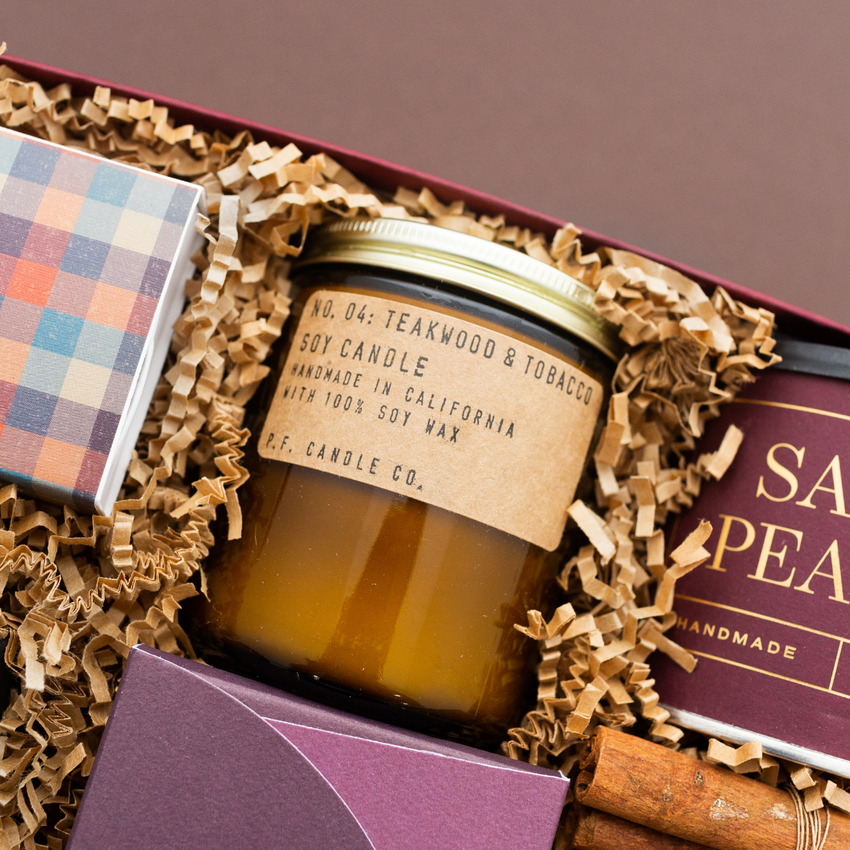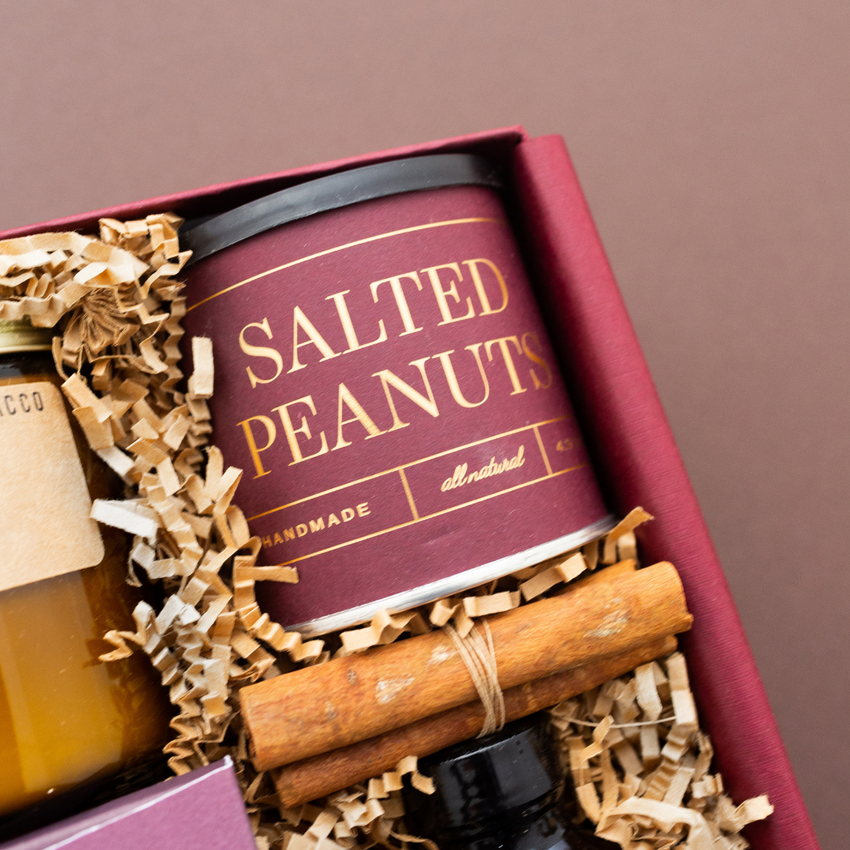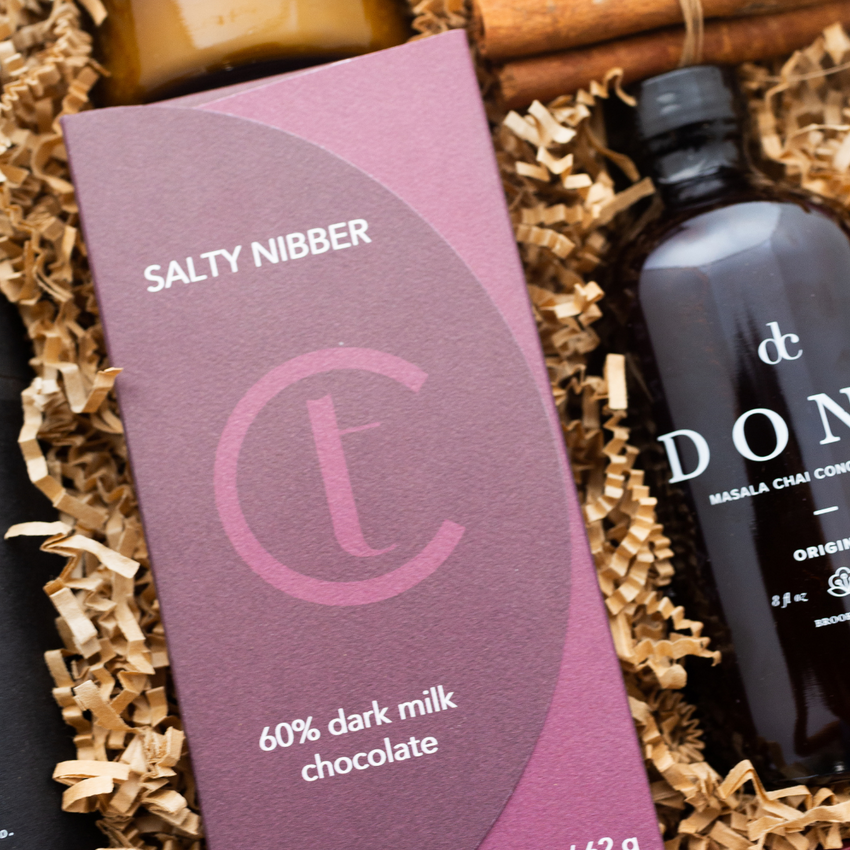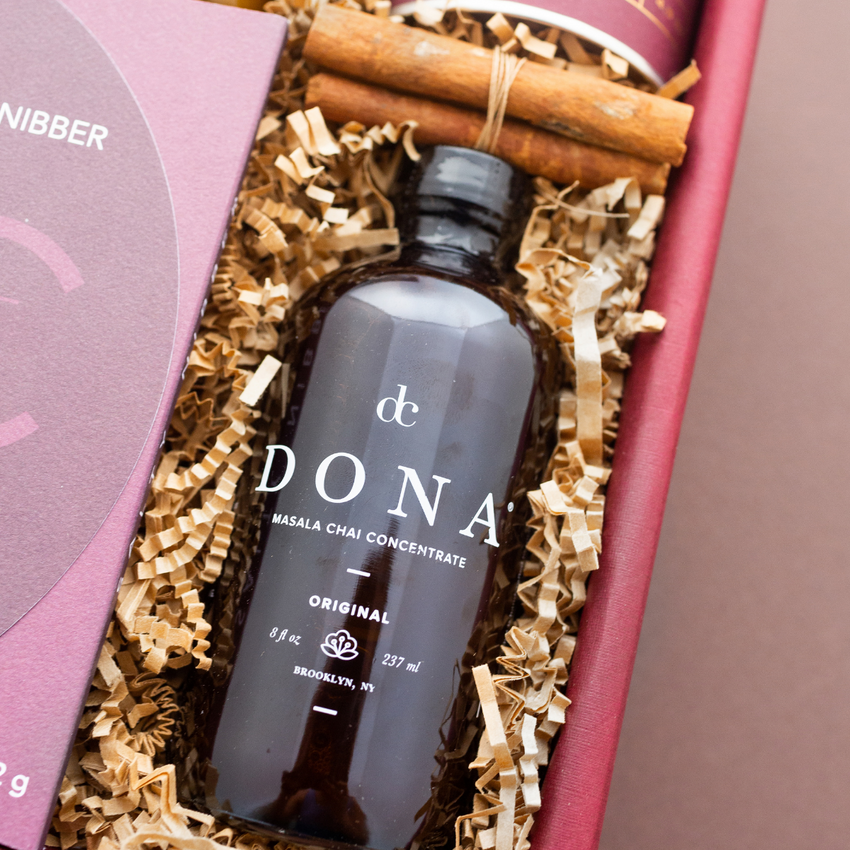 CONTENTS
Box of matches in plaid packaging
Teakwood and tobacco candle by PF Candle Co
Salted peanuts by Hope & Harmony Farms
Salted caramels by Shotwell Candy Co
Salty nibber chocolate bar by TC Chocolate
Bundle of cinnamon sticks
Masala chai concentrate by Dona Chai
INSPIRATION
Fall is in the air and we are ready for it! This gift is full of some of our favorite items for cozying up as the temperatures drop, including a teakwood and tobacco candle by PF Candle Co, the cutest box of matches you've ever seen, and a soul-warming bottle of masala chai concentrate by Dona Chai. The Sweater Weather is perfect for birthdays, thank-yous, client gifts, or for anyone who just can't get enough of Fall!
DETAILS
Packaged in our light grey gift box with a custom silver embossed light grey band. This gift ships within 1-3 business days of ordering.
01 Plaid Matchbox by GP Candle Co.
02 Masala Chai Concentrate
03 Bundle of Cinnamon Sticks
04 Salted Caramels for Teak & Twine
05 Salty Nibber Chocolate Bar
06 Salted Peanuts - Burgundy
07 PF Candle Co Teakwood & Tobacco 7.2 oz candle
Take me home!