Wizeline | The Mindset
$0.00
QTY:
1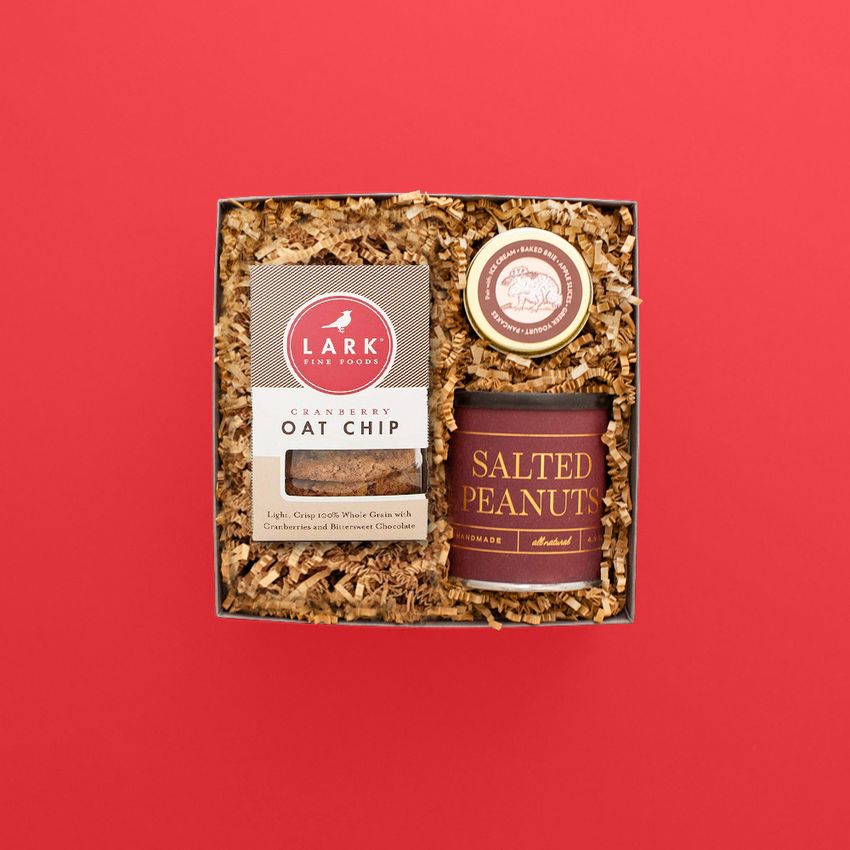 This gift has something to suit all taste buds and (in our opinion) would be the perfect mid-day pick-me-up. Have the right mindset -you totally deserve a snack break!
CONTENTS
Cranberry oat chip cookies by Lark Fine Foods
Salted bourbon caramel by Fat Toad Farms
Salted peanuts by Hope & Harmony Farms
*While rare, it is possible that a product becomes unavailable or is discontinued. But don't worry! In these instances, Teak & Twine will find a substitute for the product as close to the original selection as possible.