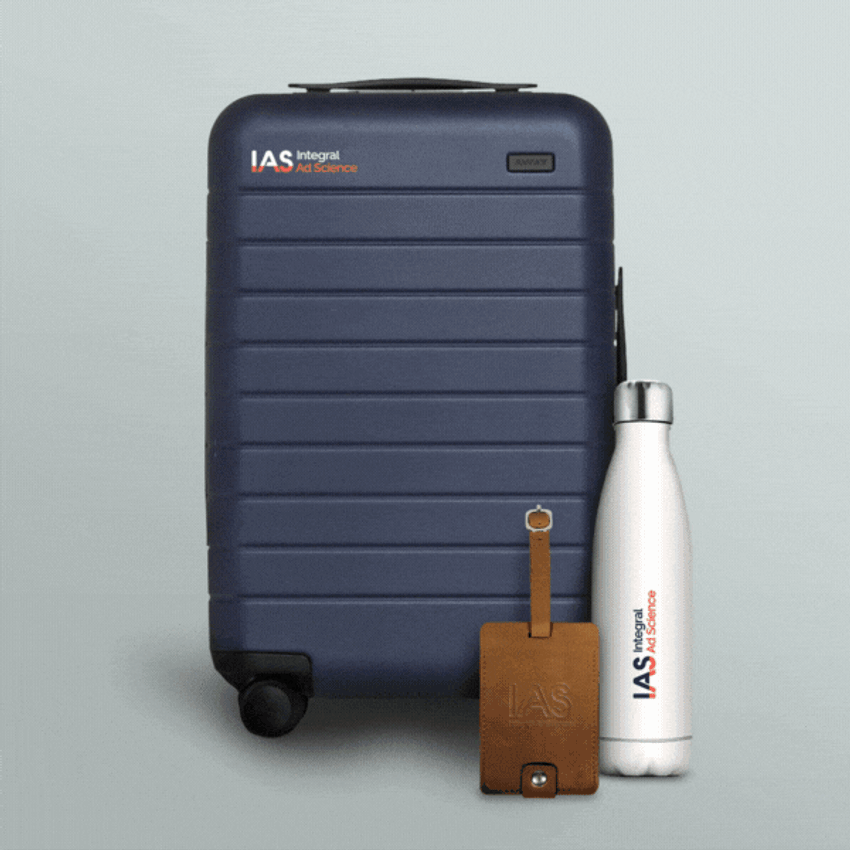 Let Your Brand Shine with Branded Merchandise!
From onboarding new employees to conferences, trade shows, and events, we're here to help you get the promo products you've been searching for! And The best part?!
We're 100% about your brand. We design high-quality custom packaging and source products and corporate apparel that perfectly represent your brand.
We're logistics pros. After shipping hundreds of thousands of corporate gifts over the years, we've mastered it all: product sourcing, branded packaging, shipping, and fulfillment.
Customer service is our top priority. Robots may be taking over the world, but we're all about providing one-on-one customer service (and if you want a little more proof, check out our 5-star Google rating).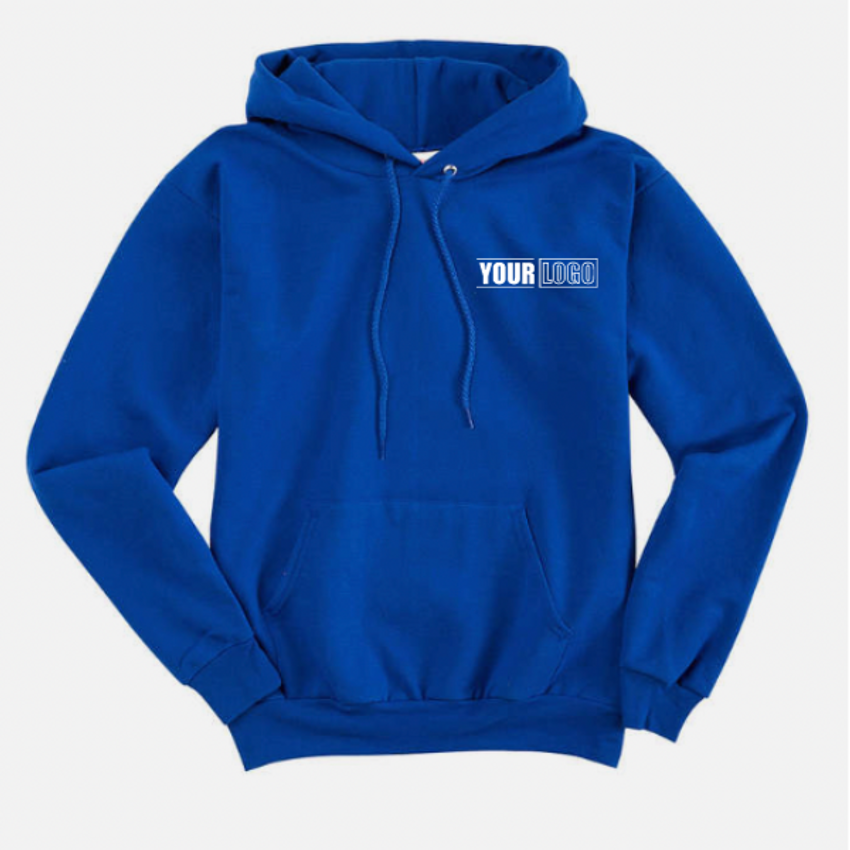 Bulk Corporate Apparel
Get your team all decked out in cool company branded merchandise like high quality hoodies, branded t-shirts, custom hats, and more!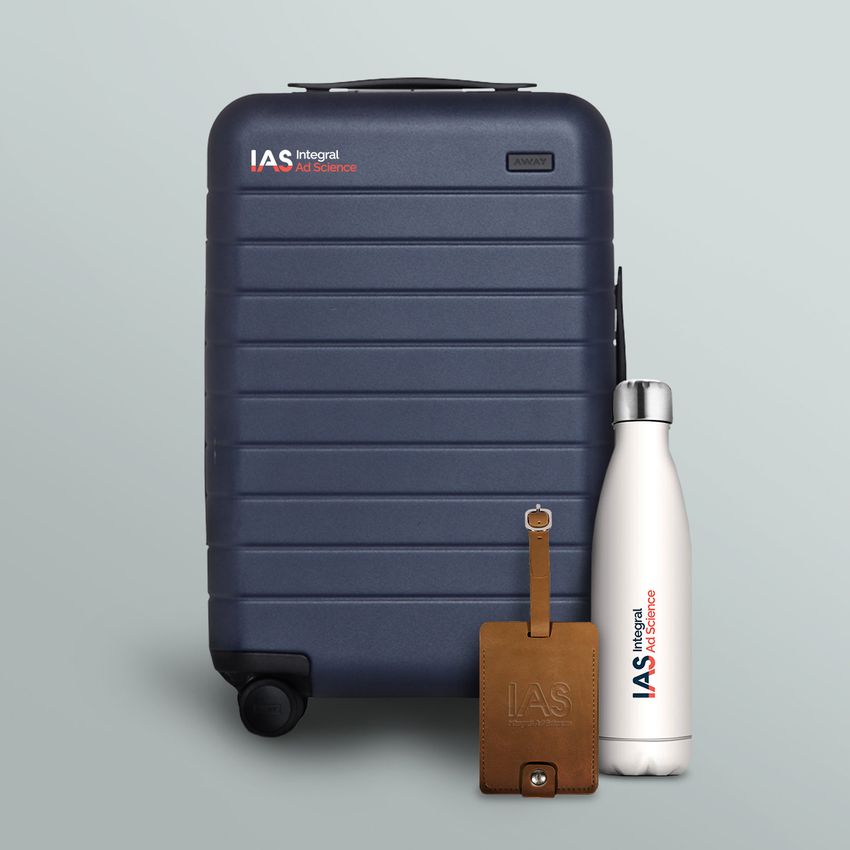 Luxury Branded Merchandise
Turn up the dial on typical swag with luxury branded products that will WOW your recipients.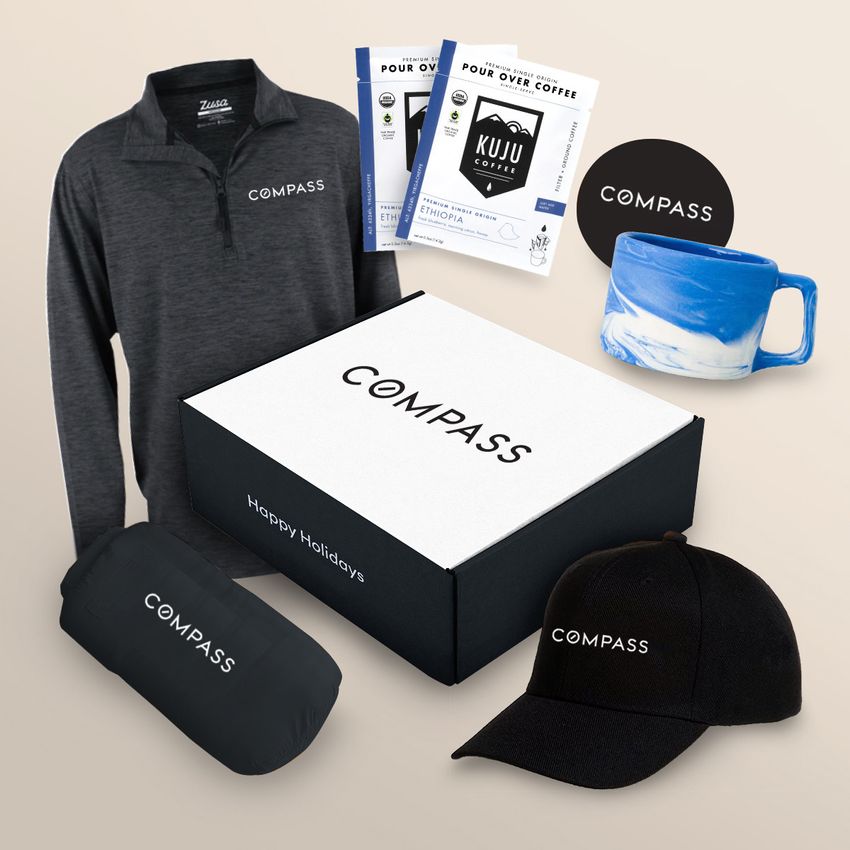 Custom Promo Kits
Show off your brand with a curated kit! We can do a fully custom designed box or tote bag full of promo products of your choice!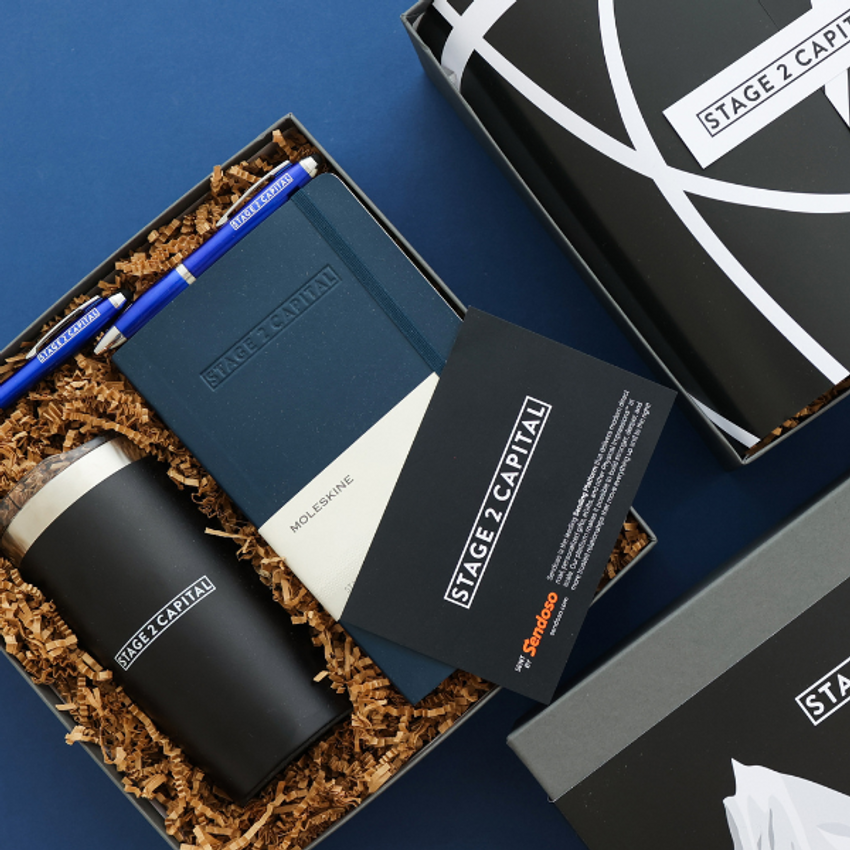 Gift Box with Branded Products
Add your favorite branded products to a custom designed corporate gift box!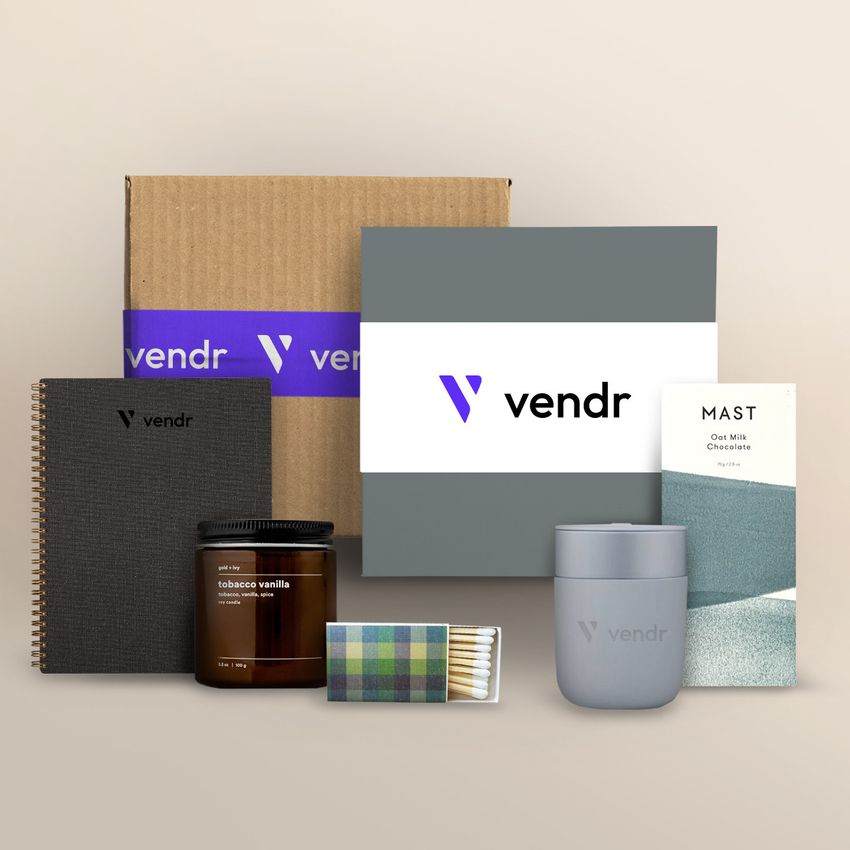 Promo Products are Perfect For:
ABM and direct mail
Kits for influencers
Event and room drop gifts
Company milestones
Conferences and trade shows
New hire welcome gifts
Want Promo Products of Your Own? Get a Quote!
Simply fill out this form and our team will be in touch within 24 hours (sometimes sooner!) to answer questions, create a custom proposal, and get started with your project. And if you just can't wait to talk to a real, live person - book a call on our calendar below or call us at: 571-347-7582.
Get Inspired!
Check Out Previous Projects
Promotional Products FAQs
Can you create a custom kit for me?
Can Teak & Twine design fully custom swag boxes for me/my company?
We already have our own company promo items items — can Teak & Twine just package and ship them for us?

Yes! You can send us any swag or promotional products that you already have, and we'll package them up in our fulfillment center for you! Plus, we have tons of packaging options and branding opportunities, so we'll find the perfect solution for your specific needs, no matter what!
We want to combine our company swag with other items — can you source additional products for us?

Yes! We have long-standing relationships with a variety of wonderful vendors and small businesses from whom we can source products (from notebooks to mugs and everything in between!). Then, our fulfillment team can package them along with your swag. Let's chat and we can help you create the perfect gifts for media professionals, promotional gifts for software engineers, and more.
We have the packaging and products, but not the bandwidth or capacity to kit! Do you offer kitting services?

Yes! We offer kitting and fulfillment services for all kinds of projects. We're happy to take any swag, packaging, or branded materials off your hands and handle all the kitting, assembly, fulfillment — you name it!
Does Teak & Twine offer drop shipping?
Can you store our products and send them out over time?

Yes! We offer storage solutions for an additional cost and can even get you set up with your very own company store landing page (aka Gifting Portal) to make sending swag boxes easy and seamless.
What if we don't have addresses for our recipients?

We got you! Our Gifting Portals (aka our corporate gifting platform) actually come in handy for that, too! Your recipients can use the online Gifting Portal to log in, select a swag box, and enter their shipping info - that's it! to make sending swag boxes easy. Recipients will simply log in, select a swag box, and enter their shipping information - that's it Our goal is to make sending swag boxes easy, always.
What is the minimum order quantity?
What is the timeline and turnaround time?

While our average turnaround time can be from 2 weeks and on (depending on the products and size of projects), our team can work miracles! If you have a target turnaround time, contact our team, and we'll see what solutions we may have for you.
How much do custom promo products and kits cost?

The price for a custom swag box varies depending on quantity, product selection, and level of customization. Contact us and get a quote for your swag project!