Create meaningful connections
Custom virtual and hybrid event gifts
We help clients WOW attendees at their virtual events - we've worked on everything from conferences to product launches to award ceremonies. Did you know gifting can boost webinar attendance by 70% or more? So if you really want to knock it out of the park at your next virtual event, we can help create gifts that engage and connect with all your event attendees!
Custom gifts and branding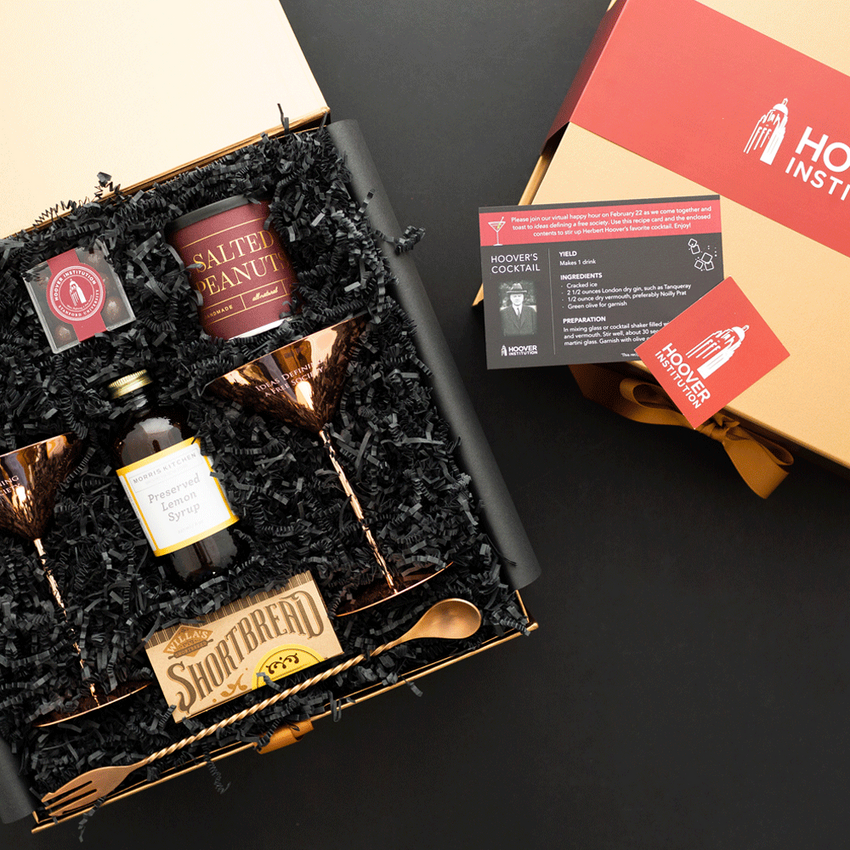 From ready-to-ship boxes to full customization, we want to help you create truly memorable gifts. We'll make sure your brand looks its best from custom branded packaging to custom boxes, belly bands, and stickers. Our account managers can help make these gifts just as unique as your event.
We'll collect all addresses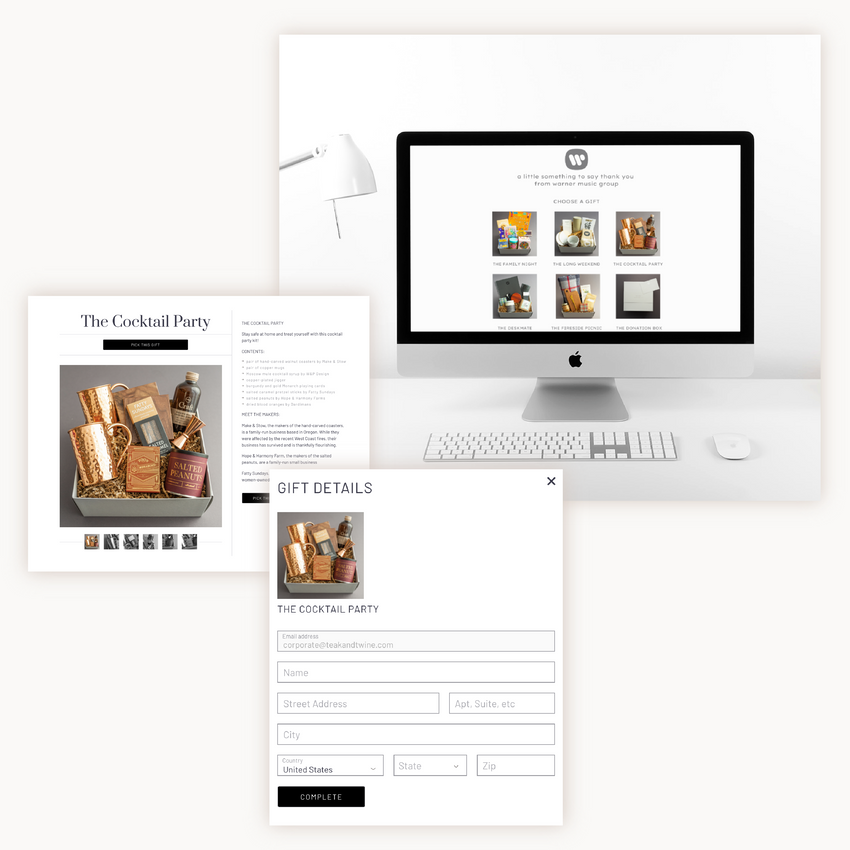 Don't have your attendees' home addresses? No problem! We can help with Portals, our corporate gifting platform. Recipients just log in, select a gift, and enter their shipping information - then our fulfillment team gets to work!
Large scale fulfillment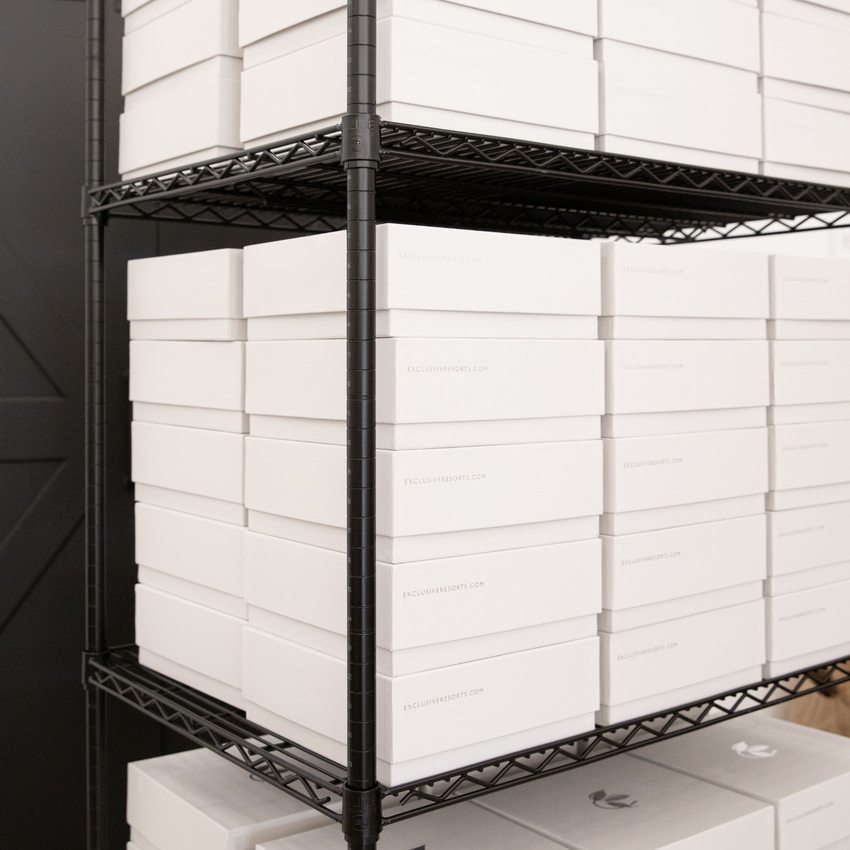 Whether you need 30 or 30,000 gift boxes for your next event, we've got you. We're pros at meeting the demands of any size project with our flexible warehouse space and agile fulfillment team.
check out some of our past virtual event gifts!
10,000 boxes for GW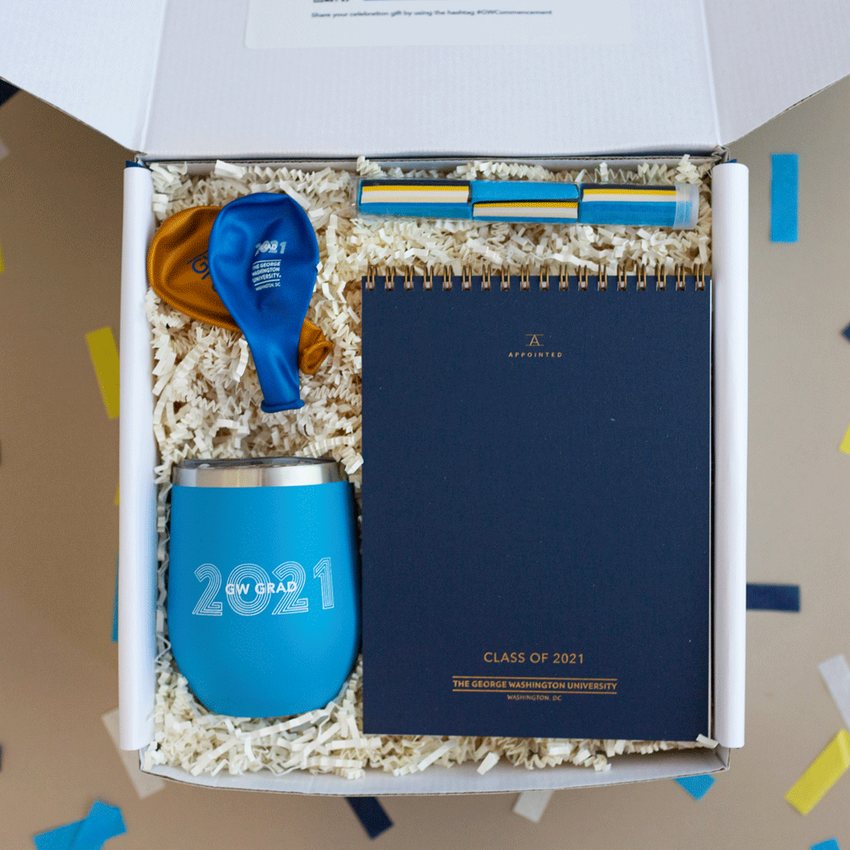 The GW Class of 2021 was composed of nearly 10,000 students located all over the world. These gifts were part of their virtual commencement ceremonies, so we celebrated students with fun, custom branded gifts and sourced from vendors that aligned with the school's values.
Lessonly's
Yellowship
conference
Our team had a LLAMA-mazing time creating these custom gifts for Lessonly! This was a special project for Lessonly's Yellowship conference. Because it was held virtually, they knew a coffee-themed gift would be the perfect thing to get everyone buzzing about the event!
WSJ Innovator Awards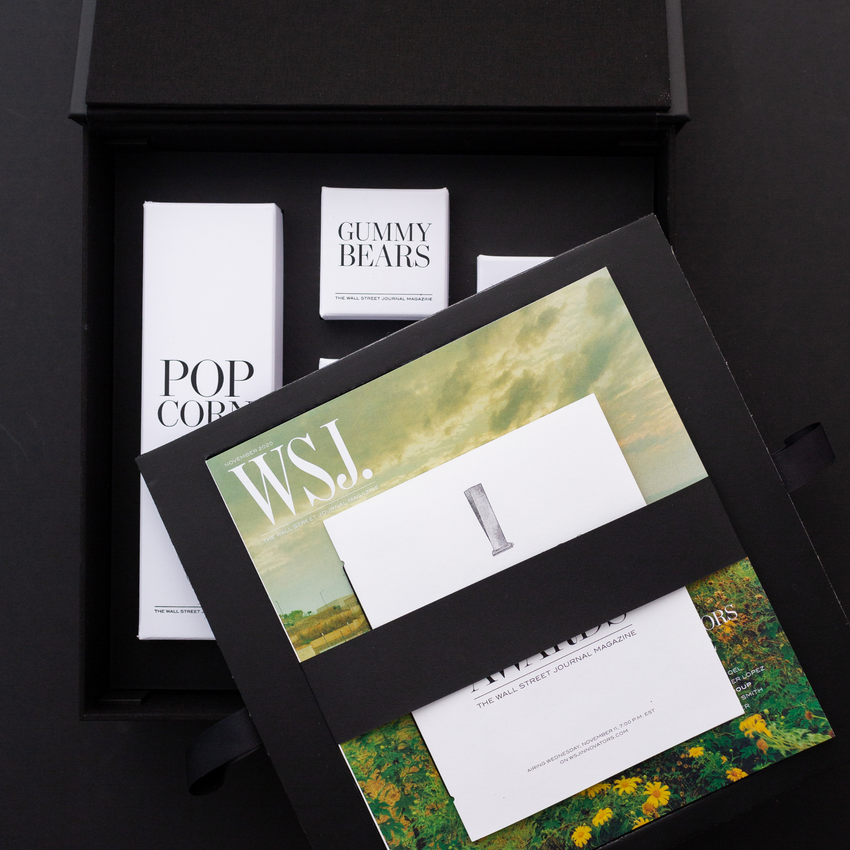 When the WSJ Magazine took its annual Innovator Awards ceremony virtual in 2020, we created an at-home experience that was just as luxe as the usual, star-studded affair. The result was a one-of-a-kind, carefully curated, experiential gift box customized down to the last detail.
The 2022 Corporate Catalog
See more examples from past clients, shop exclusive corporate designs, and learn more about our custom gifting capabilities
More ways to amp up your next event
We have partnerships with a portfolio of vendors that can help create one-of-a-kind experiences. If the thought of planning all this is not your thing- don't worry! Our account managers can totally take over and handle all the details.
✓Virtual photo booth ✓Spotify playlists ✓Custom QR codes ✓Virtual classes ✓Custom hashtags ✓And SO much more
Get in touch
Let's talk about your virtual event!
We'll work to customize a gift perfect for you. Connect with an account manager with the form below.