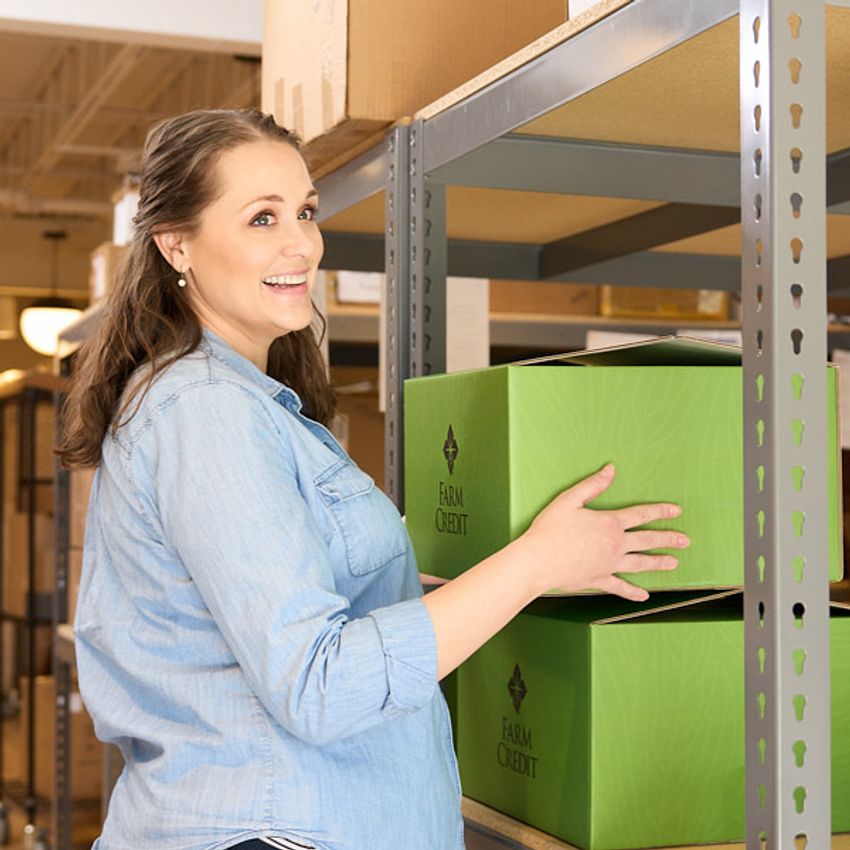 Kitting & Fulfillment: Our Not-So-Secret Superpowers!
You may know us as the corporate gifting pros, but our talents don't stop there — we're a full-scale kitting and fulfillment partner, too!
Honestly, we've been doing fulfillment before it was cool! ...Ok, maybe fulfillment still isn't *that* cool, but we think it is!
When it comes to shipping, assembly, storage, ghost fulfillment, or even Amazon FBA services — there's really nothing we can't do! No matter what you're sending (backpacks? puffy jackets? suitcases? you name it!) or where you're sending it, we'll come up with a solution for your project's specific needs.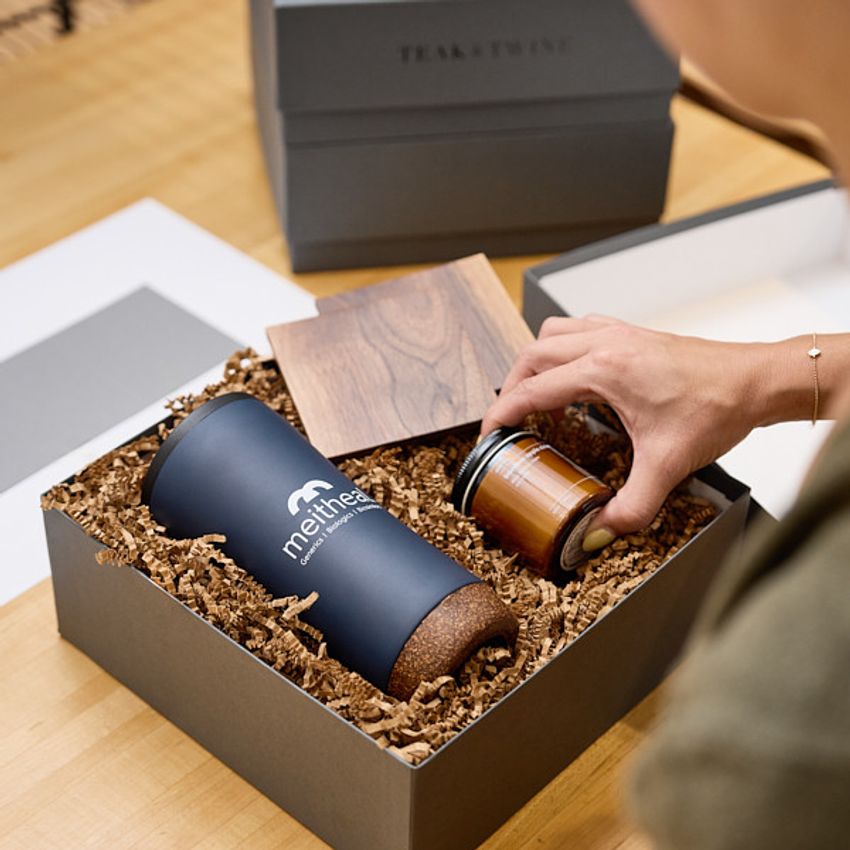 Past Fulfillment Projects
So... you're afraid to open the door to your company's "swag closet" because you fear an avalanche. We've heard that story before! Don't worry, this is a judgment-free zone :) And yes, we'll gladly take that swag off your hands!
We've helped hundreds of companies with kitting and fulfillment projects of all sizes for all kinds of occasions! And in between alllll of those projects, we found a little bit of time to write about some of them. Check them out!
Contact a Kitting & Fulfillment Specialist
For all kitting and fulfillment projects, fill out the form below and we'll be in touch within one business day (usually sooner!) to get started. And if you can't wait to chat, give us a call at 571-347-7582.
Kitting and Fulfillment FAQs
I already purchased a bunch of products myself — can Teak & Twine package them for me?

Yes! You can send us any products that you have already sourced, and our fulfillment specialists will package them for you. We offer a variety of packaging options and will work with you to find a solution for your specific needs.
I want to combine my own swag with other items. Can you source products for me?

Yes! We have long-standing relationships with a variety of wonderful vendors and small businesses from whom we can source products (from cookies to puzzles and everything in between!). Then, our fulfillment team can package your products alongside any additional products we source for you.
We have the packaging and products, but not the bandwidth or capacity to kit! Can we send everything to your team?

Yes! Work with a dedicated account manager to coordinate the delivery of all items and our team will package your gifts/kits and ship them!
What is your minimum quantity for a kitting project?

We find that fulfillment works best for quantities of 75 kits or more.
Can you store our kits or gifts to be sent over time?

Yes! We offer storage solutions for an additional cost and can even get you set up with your very own company Gifting Portals (aka our corporate gifting platform) to make sending kits and gifts easy and seamless.
How long is the turnaround time for kitting and fulfillment projects?

Once we receive all the products (either from you or our vendors) plus all the packaging materials, kitting and fulfillment projects are packaged and shipped within 1-2 weeks (on average).
Do you offer prep services for Amazon FBA (Fulfillment by Amazon)?

Yes! We can help with all of your Amazon FBA Fulfillment needs with our FBA prep services.
Do you offer fulfillment services for Shopify stores?

Yes, we do! We can auto-sync your Shopify store to fulfill your orders. Contact our team to learn more!
Do you offer custom packaging?

Yes - custom branded packaging is totally our thing! Our team can design, source, and customize packaging to tailor the unique needs of your business — and make your brand look its best! View our online gallery of custom branded packaging to get ideas and inspiration!
Are you integrated with other gifting platforms?

Yes! Sendoso, Reachdesk, Postal.io, Giftagram, Alyce, and CorporateGift.com are all gifting platforms that we have collaborated with - but if you're looking for something different, feel free to connect with one of our Account Managers who can design a custom gift just for you AND send it through your preferred platform!
More Fulfillment Solutions with Teak & Twine
Pick and Pack Fulfillment
LEARN MORE
Kitting and Fulfillment 101
So what exactly are kitting and fulfillment services? How can you decide if a kitting and fulfillment partner is right for you and your business? Let's break it down!
What is kitting and fulfillment?
Kitting and fulfillment are logistics services we offer that involves the assembly and shipment of gift boxes. Standard kitting and fulfillment services usually include (1) receiving individual pieces from clients or their vendors, (2) arranging and packaging those received items, and (3) coordinating the Who, What, Where, and When of shipment details!
Most of our clients call it putting things into a box and making it look *really* nice.
So, let's say you have several items that need to be packaged as one unit and shipped in bulk or drop shipped to individual recipients all over — maybe it's a bunch of branded water bottles for your customers, or 400 unicorn-themed koozies from the event that got canceled during COVID that you still have sitting on a shelf (true story!) Or maybe you're looking for additional products to be kitted together with your own merch. Whatever it is, kitting is the solution for all of these kinds of scenarios. A kitting and fulfillment partner helps with the sorting, assembling, packaging, and shipping of items to their intended recipients.
Our Kitting and Fulfillment Services Include:
Receiving inventory
Quality control
Procuring boxes/packaging
Custom packaging
Specific assembly and arrangement of products
Labeling, wrapping, and sealing
Custom card inserts
Storage and warehouse solutions
Amazon FBA
and more!
Kitting is a great solution for companies who…
Have a closet overflowing with company swag (you know who you are!) and need extra storage and inventory management
Want to combine their swag with other great products but don't know what to pick or what vendors to work with
Have a major industry event coming up and need a partner who can assemble and ship product kits to employees, customers, and event attendees
Are interested in a partner who can assemble the perfect swag bag for employees but have no idea what vendors to use or how to begin
Have a big marketing campaign that involves sending products or swag but you don't have the staff to help source, assemble and ship your products
…just to name a few! The possibilities are endless, it's all about finding the right kitting and fulfillment partner for your specific needs. We've helped all kinds of companies with different levels of fulfillment projects, and our capabilities are always changing and expanding. Learn more in the video below!
Kitting Services for Amazon FBA
Selling your products on Amazon? Looking for ways to scale your Shopify store? We can help with that, too!
We specialize in Fulfillment by Amazon (FBA) and Shopify Fulfillment Network (SFN), providing kitting and fulfillment services to help you scale your Amazon sales or Shopify store. Here's how it works:
Send us your inventory — Your supplier can ship your products directly to us. We handle everything from single packages to multiple pallet loads.
We prep and label it — We'll process your items and/or assemble them into kits to prepare your products for shipment to Amazon FBA.
We ship your inventory to Amazon — we'll distribute to local FBA warehouses
It's really that simple. When you leave the logistics to us, you'll have more time and energy to focus on YOUR business! It's a win-win 🙌