The Tea Time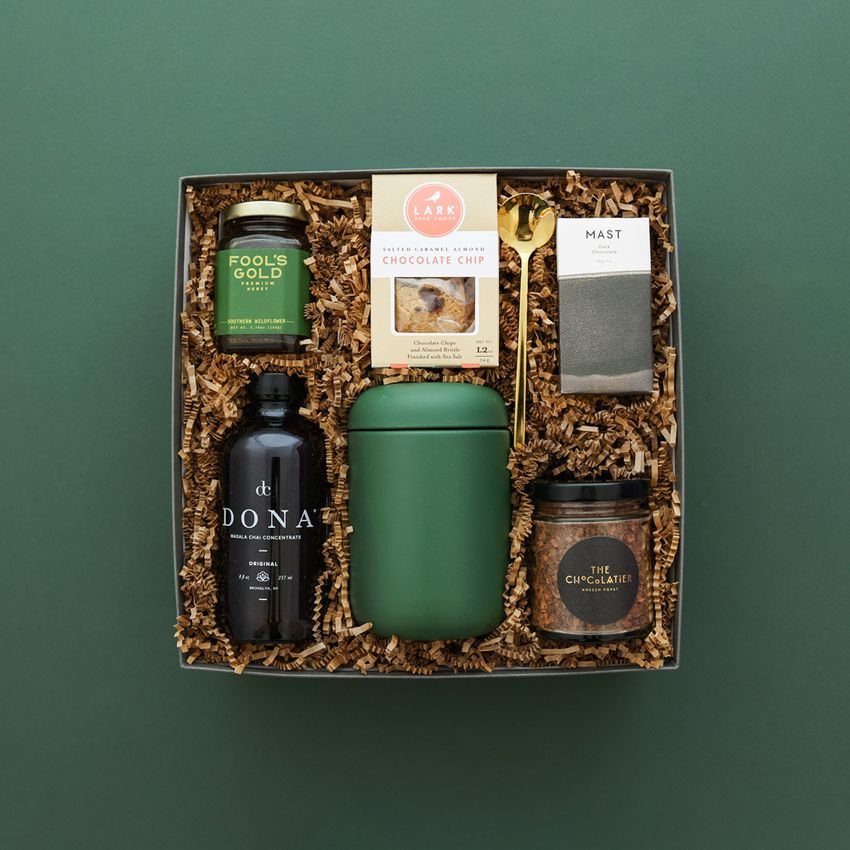 CONTENTS
Honey by Fool's Gold
Salted Caramel Almond Cookies by Lark
Dark Chocolate Bar by Mast
Gold Tea Spoon
Chai Concentrate by Dona
Carter Mug by Fellow
Cacao Tea by The Chocolatier


DETAILS
Packaged in our signature gift box (10") with an embossed Teak & Twine band. This gift ships within 2-4 business days.
01 Southern Wildflower Honey by Fool's Gold
03 Mast Brothers Mini Dark Chocolate Bar
04 Masala Chai Concentrate
05 Cargo Green Carter Mug by FELLOW
06 Cacao Tea by The Chocolatier
07 Salted Caramel Almond Chocolate Chip Cookies 2-Pack by Lark
Take me home!