The Executive
$211.00
QTY:
1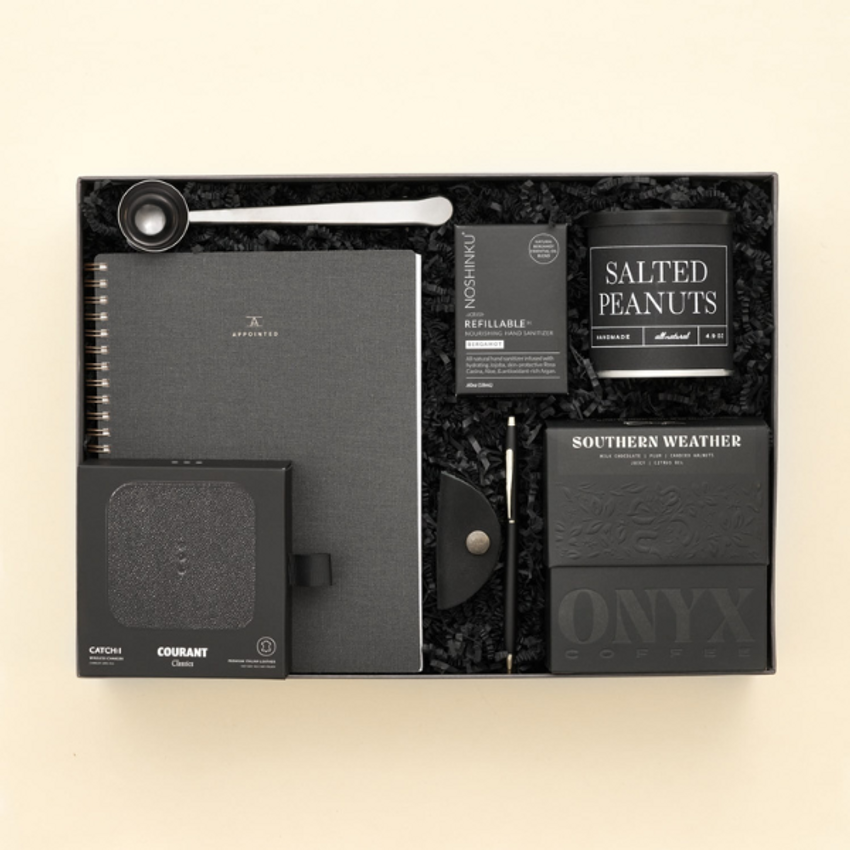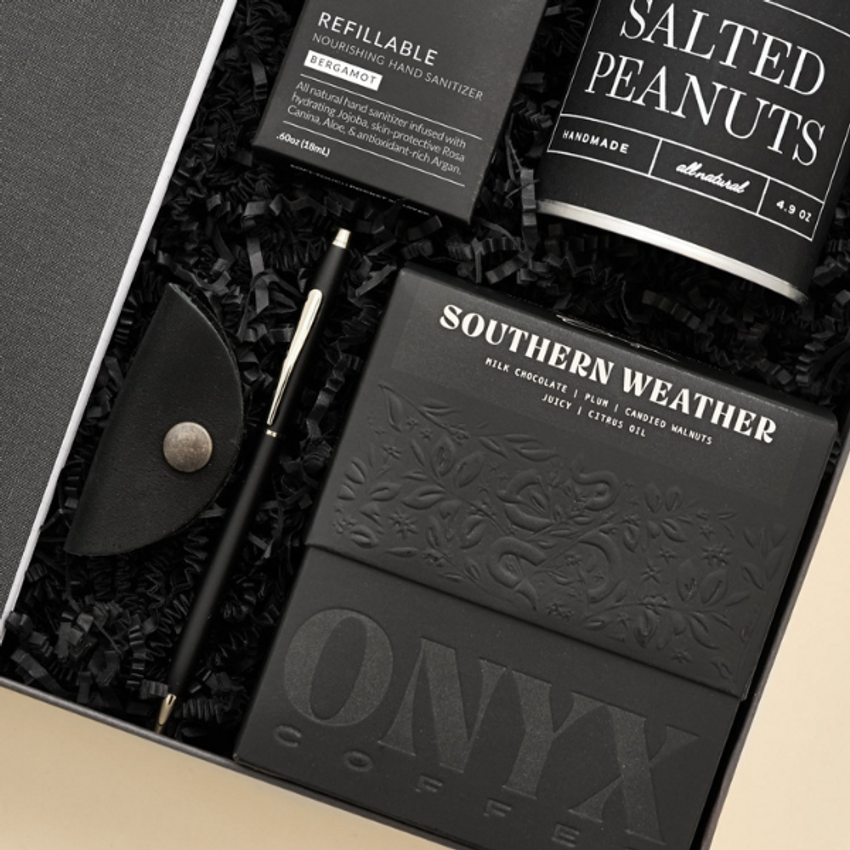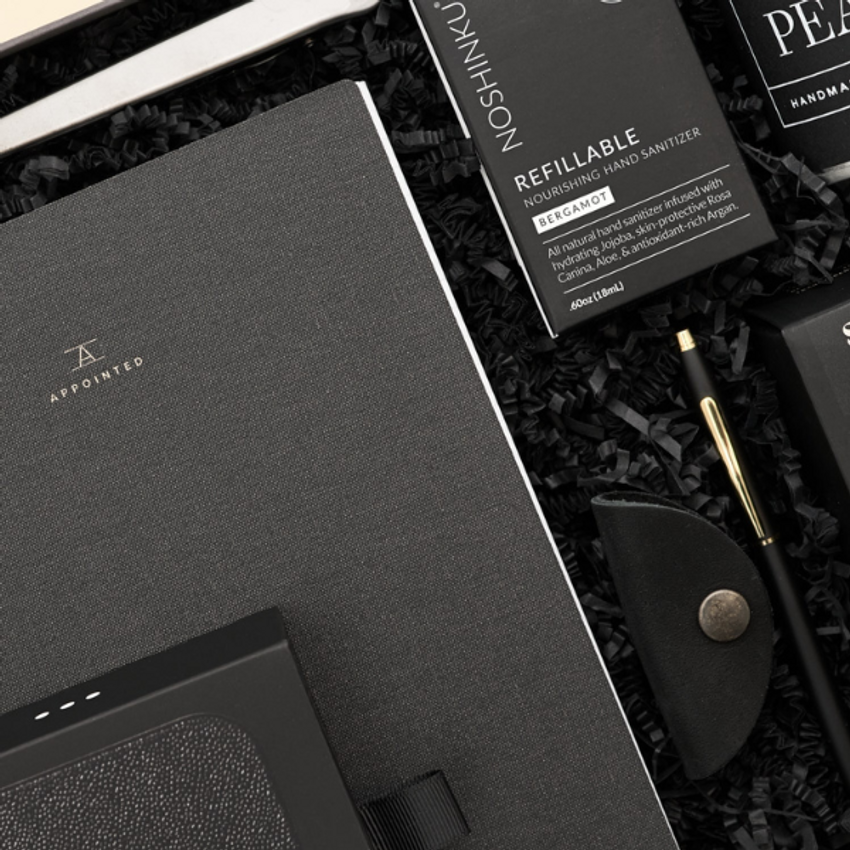 Description
Searching for the best gifts for corporate executives? Look no further! The Executive is the perfect luxury corporate gift for valued clients, VIPs, and executives alike. This premium business gift features some of our most popular products, like a sleek wireless charger by Courant, a handmade leather cord wrap by Northwind supply, and ultra-luxurious gourmet coffee by Onyx Coffee Lab. Get ready to impress corporate executives with this gift!
This gift is packaged in our signature gift box (14") with an embossed Teak & Twine band.
Gift Box Contents
Wireless charger by Courant
Leather cord taco by Northwind Supply
Hand sanitizer by Noshinku
Salted peanuts by Hope & Harmony Farms
Coffee scoop
Gourmet coffee by Onyx Coffee Lab
Black pen
Notebook by Appointed
Shipping
Gifts ship within 1-3 business days, with expedited options available at checkout. All costs will be calculated during the checkout process. Read full shipping and returns details here.
01 Salted Peanuts by Hope & Harmony Farms - Black
02 Noshinku Bergamot Pocket Hand Sanitizer
04 Charcoal Gray Notebook by Appointed
05 Coffee Scoop with clip in black-horizontal
06 Southern Weather Coffee by Onyx Coffee Lab
07 Classic Catch 1 Wireless Charger by Courant
08 Black Cord Taco by Northwind
Take me home!