Customer Success Stories
Customized Graduation Gift Boxes Celebrating GW Students Around the Globe
Overview
For their 2021 virtual commencement, George Washington University came to us in search of a gifting solution for their 10,000 graduates located all over the world. With our highly customizable branding capabilities, advanced tech solutions, and agile fulfillment and shipping process, our team created a seamless, stress-free corporate gifting experience that created a meaningful way for the University to connect with students despite being physically apart.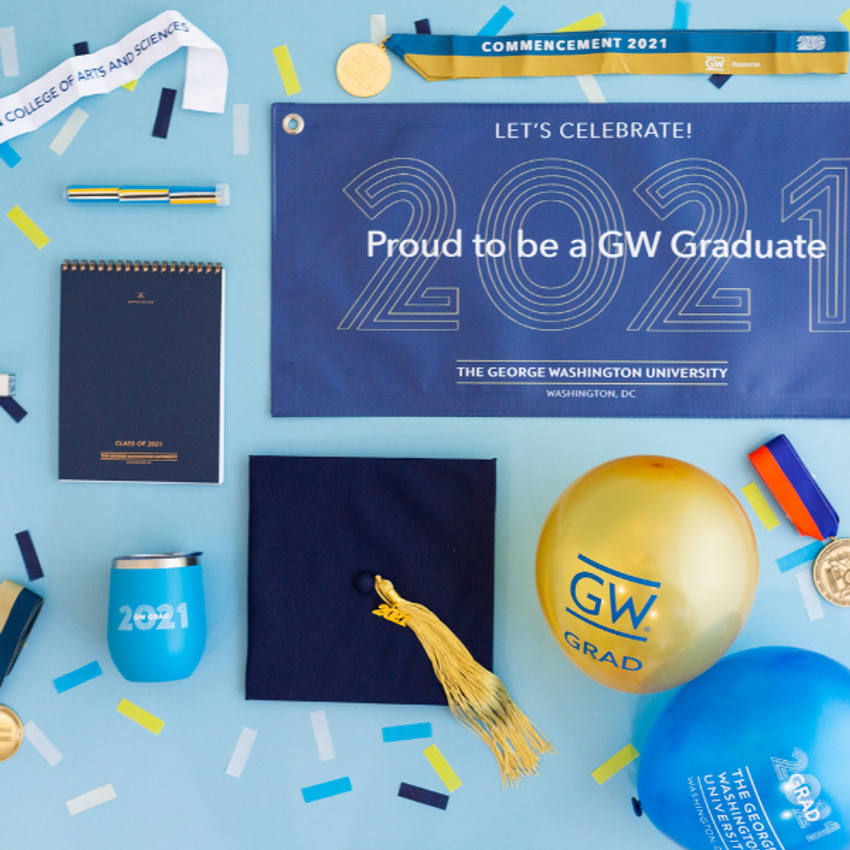 An all-in-one gifting experience for graduation
For decades, George Washington University's graduation commencement ceremony has been held on the National Mall in downtown Washington, D.C - an iconic experience unique to GW. This year, however, the University held this momentous celebration virtually due to the coronavirus pandemic. In addition to coordinating multiple virtual celebrations, the GW Events Department was in search of an in-person element that would provide a meaningful way to connect with and recognize each and every graduate, despite being physically apart. That's where we come in!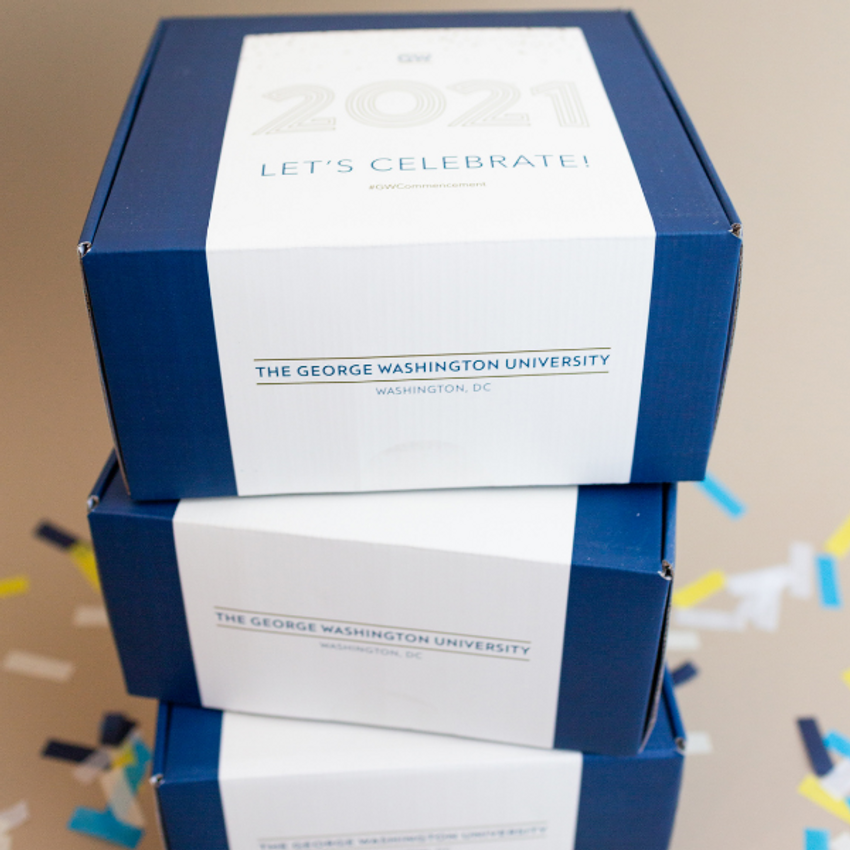 How do you connect with thousands of people from afar?
With 20 different schools and colleges, GW's graduating Class of 2021 was composed of nearly 10,000 students located all over the world. The University was in search of a practical yet meaningful way to reach their soon-to-be alumni during their virtual graduation festivities. Because corporate gifting is proven to be one of the most useful tools to increase community engagement, the University decided they wanted each student to receive a fully custom, high-quality, GW-spirited branded gift box in honor of this important milestone. But with their hands full with virtual event planning and execution, the idea of creating thousands of gifts and shipping them worldwide seemed like an impossible task - the GW Events Department needed an all-in-one corporate gifting solution to help make their vision come to life.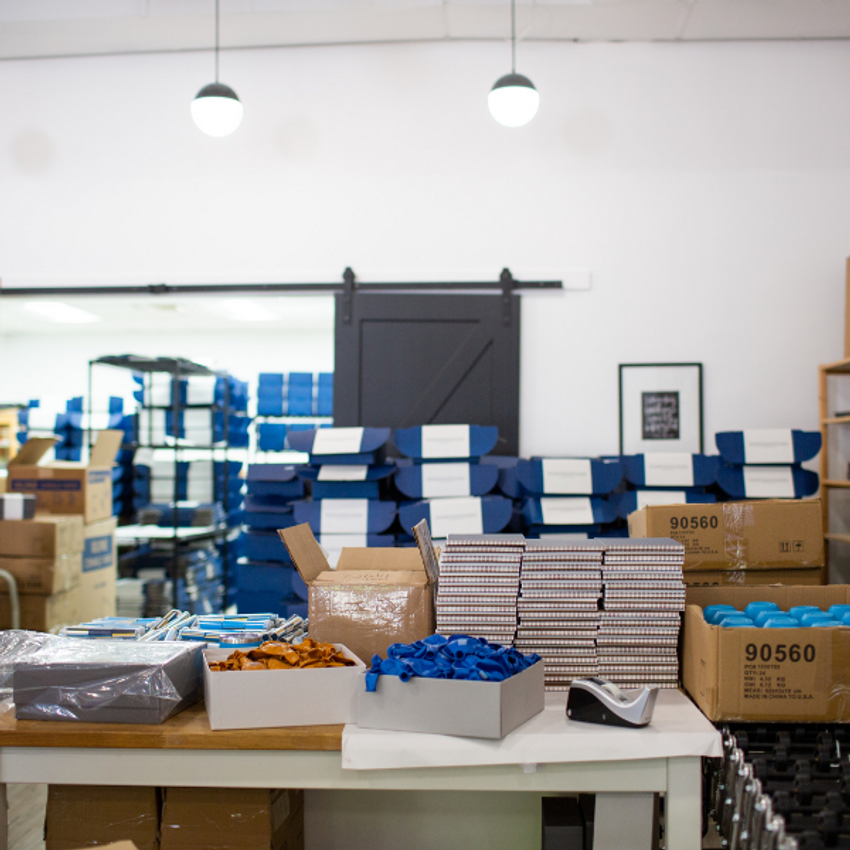 We handled ALL of the logistics
When GW came to us for a custom gifting experience for their 10,000 graduates, the pressure was on - this gift needed to feel as special as a commencement celebration on the National Mall - and we were SO up for the challenge!
After their initial inquiry, the GW Events Department was connected with a dedicated account manager who would be alongside them throughout the entire process - from the first gift proposal to the very last shipment - in order to ensure their gifting experience was everything they imagined and more. In addition to personalized customer service, our team offers innovative technological solutions, custom branded packaging, branded products (you name it - we'll brand it!), and a stellar shipping and fulfillment center, so we take care of literally ALL the gifting logistics. From the design, product sourcing, branding & packaging, address collection, shipping & fulfillment/3PL we do it all - so our clients can go back to doing what they're awesome at!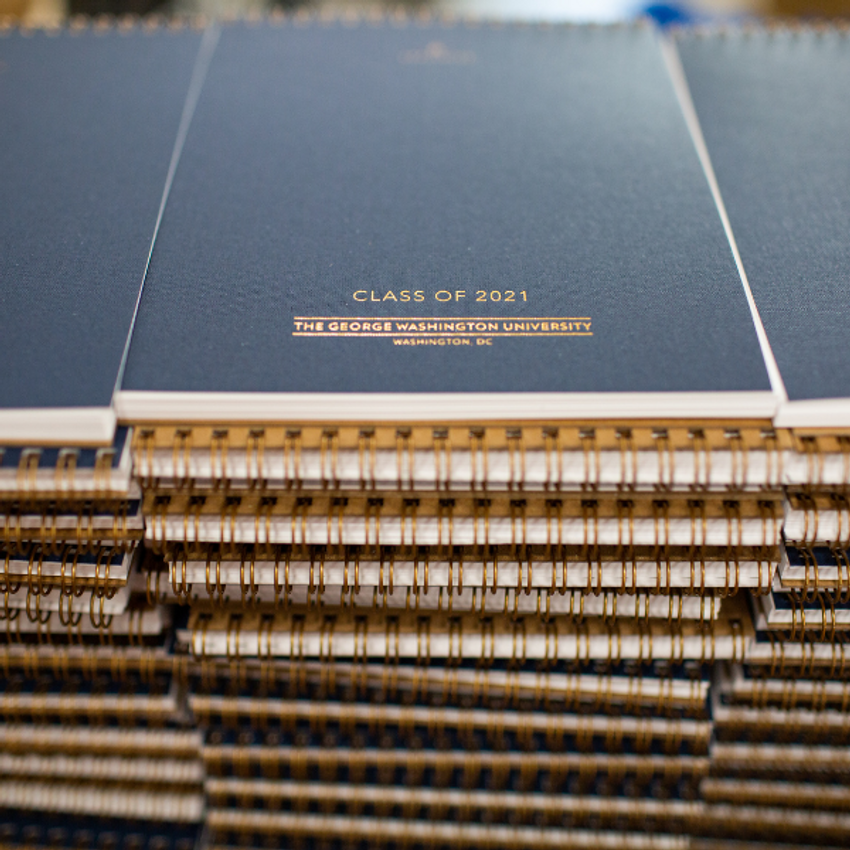 Incorporating core values
For GW, it was important that these gifts not only looked on-brand and beautiful, but also spoke to the values of their student body. Including branded notebooks by Appointed Co., a DC-based, minority-owned paper goods company, was a nod to GW's passion for diversity and supporting local businesses. Additionally, we sourced American-made, biodegradable confetti sticks to align with the University's continued commitment to sustainability. At Teak & Twine, we know that it's crucial for our clients' to ensure that their gifts not only look the way they want them to, but feel like a representation of their ethos, too! When recipients receive gifts that uphold the values that a company is committed to, the experience is that much more personable, special, and memorable.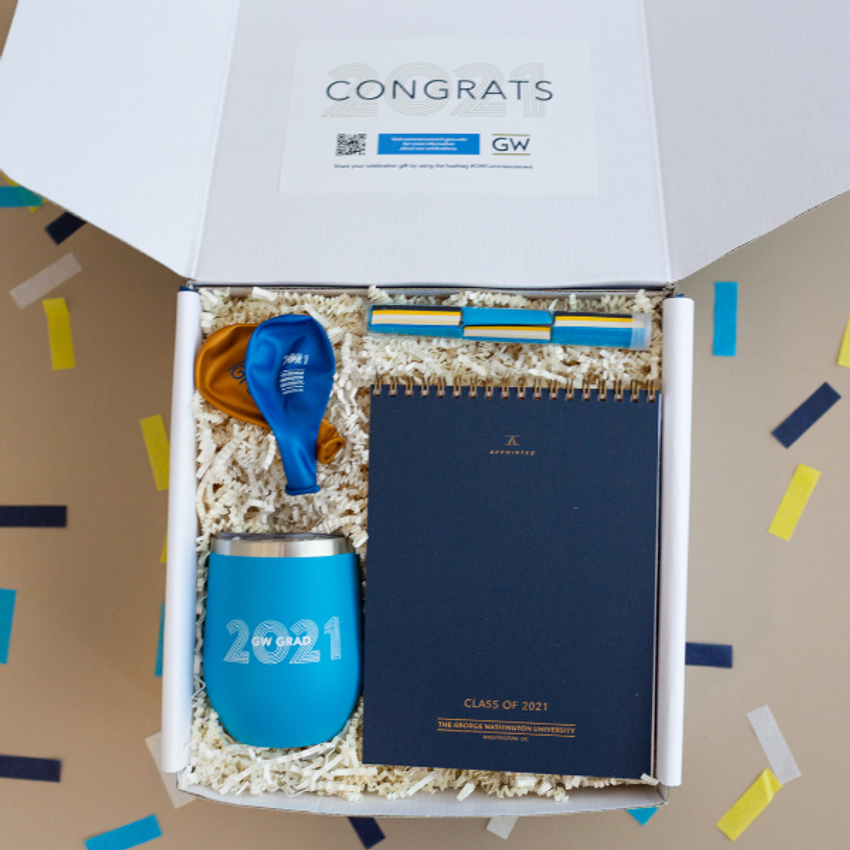 Gifts that make an impact
We loved making GW's vision come to life! After a year like 2020, everyone was feeling the enormous challenge of reconnecting and engaging with others - whether it be schools and their students, businesses and their clients, employers and their employees - the sentiment is universal! At Teak & Twine, we make it easy and FUN to get back to it by creating thoughtful, unique corporate gifting experiences - no matter the occasion! For GW, we designed, created, and shipped one-of-a-kind gift boxes to commemorate graduates' achievements in conjunction with their virtual ceremonies - complete with unique, thoughtful items, like branded notebooks and tumblers, that embodied the school's values and spirit.
Written by Lisa Cox. Updated Sept. 2023.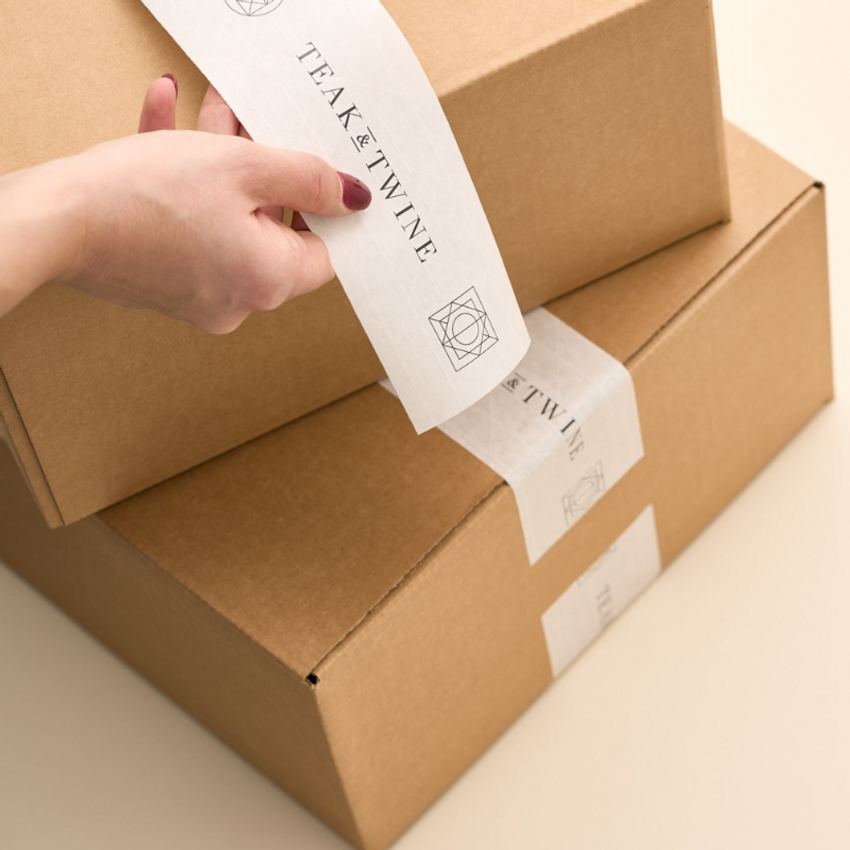 Learn More About Our Fulfillment Services!
We've helped hundreds of companies with kitting and fulfillment projects of all sizes for all kinds of occasions! Just send us your merch (or any product really!), and we'll handle all the assembly and shipping for you. Want to lean more?
Gift Sets and Corporate Options
There are endless options for celebrating the season in style! Check out the full collection of holiday gift sets for a Christmas gift or a glitzy gift perfect for ringing in the New Year.
And if you're looking for bulk options for employees or clients, learn more about our corporate gifting capabilities. Our team of gifting pros will curate a custom gift for your company or event. Picture unique products with branded packaging and even branded swag your recipients will love!