Eatable Popcorn
Meet Charlene and Vince Li, the wife and husband duo behind Eatable. Enjoying the finer things in life, the pair bonded over Cabernet Sauvignon during a wine tasting class and the rest is history.
As self-described "health-conscious foodies," the Li's became frustrated with the lack of clean and flavorful snacks out on shelves, so they decided to combine their love for food and drink into one product - with the mission to make snacking exciting again! So, for over a year, they worked alongside Paris-trained pastry chefs to learn artisanal cooking methods, and after A LOT of experimenting and trial and error they created the perfect pairing: guilt-free indulgent gourmet popcorn infused with the flavors of classic wines, spirits and cocktails.
On top of creating such a delicious snack, Eatable is a Certified Plastic Neutral company focused on sustainability. They are also hyper-focused on their community and donate proceeds from the sales of their products to Second Harvest - the largest food rescue charitable organization in Canada. To date they have contributed over 15,000 meals to those in need!!
When you buy gifts with Eatable Popcorn in them, you can feel confident that not only are you helping an amazing small business, but you are contributing to the greater good.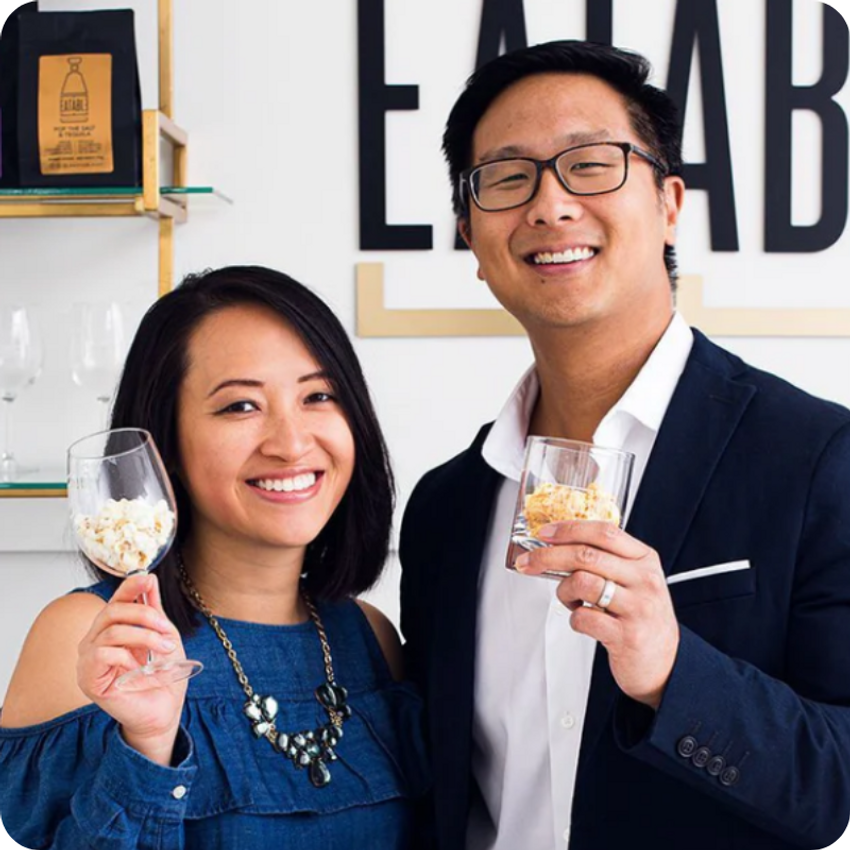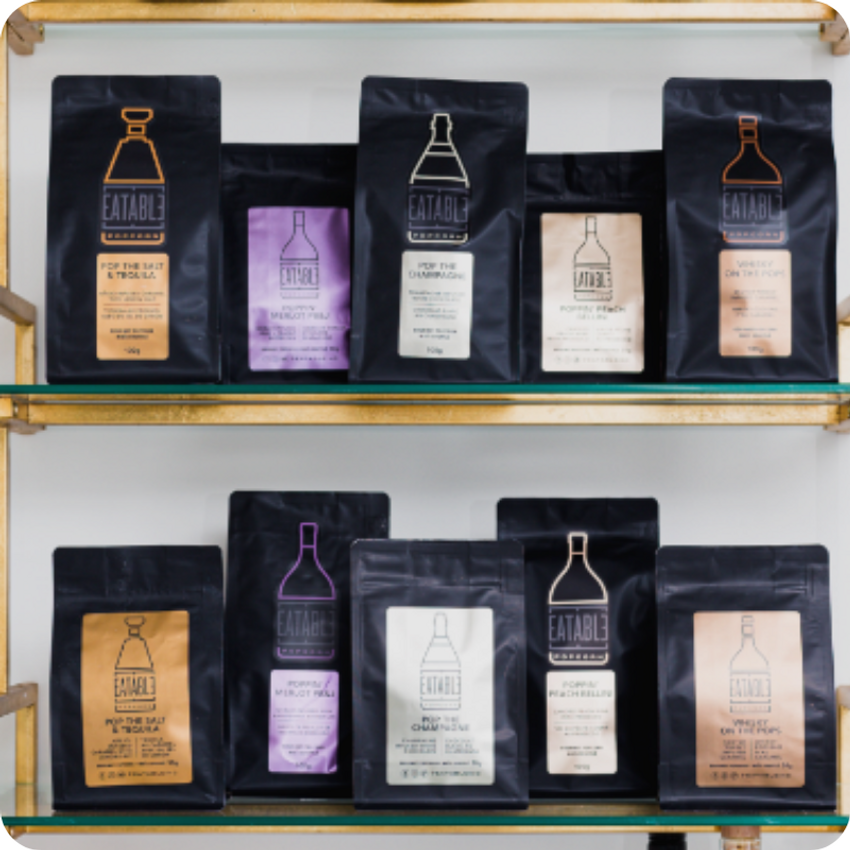 Why Companies Love Eatable Popcorn
✓Simple, yet luxurious packaging
✓Get the kick without the buzz!! Infused with premium spirits, liquor, and wine reductions, but with virtually zero alcohol content
✓Fun, unique flavor combinations like Coconut Lime Margarita, Whiskey on the Pops, or Pop the Salt & Tequila
✓Free from many ingredients found in conventional confectionary products such as high-fructose corn syrup and titanium dioxide
✓Consciously crafted and a proud Certified Plastic Neutral company
✓Proceeds from each purchase are donated to Second Harvest
✓A gift that employees will actually crave!!
Our Past Projects with Eatable Popcorn
Learn More
Small Business Spotlights
As a female-founded company, we're on a mission to curate the absolute best for our gift collection. Our secret sauce? Partnering with a delightful mix of vendors, each with their own captivating tales and the ability to handle even our most extravagant gift extravaganzas! Explore these vendor spotlights, just like Eatable Popcorn's story, by clicking the link below.