Eatable
Charlene and Vince, the wife and husband duo behind Eatable, specialize in crafting gourmet popcorn for every occasion. Fueled with their frustration of the lack of clean and flavorful snacks out on shelves, they decided to combine their love for food and drink into one product. Experimenting and working alongside Paris-trained pastry chef, they have created wine, spirits, and cocktail infused popcorn for guilt-free indulgence. On top of creating such a delicious snack, Eatable is a Certified Plastic Neutral company focused on sustainability and the community.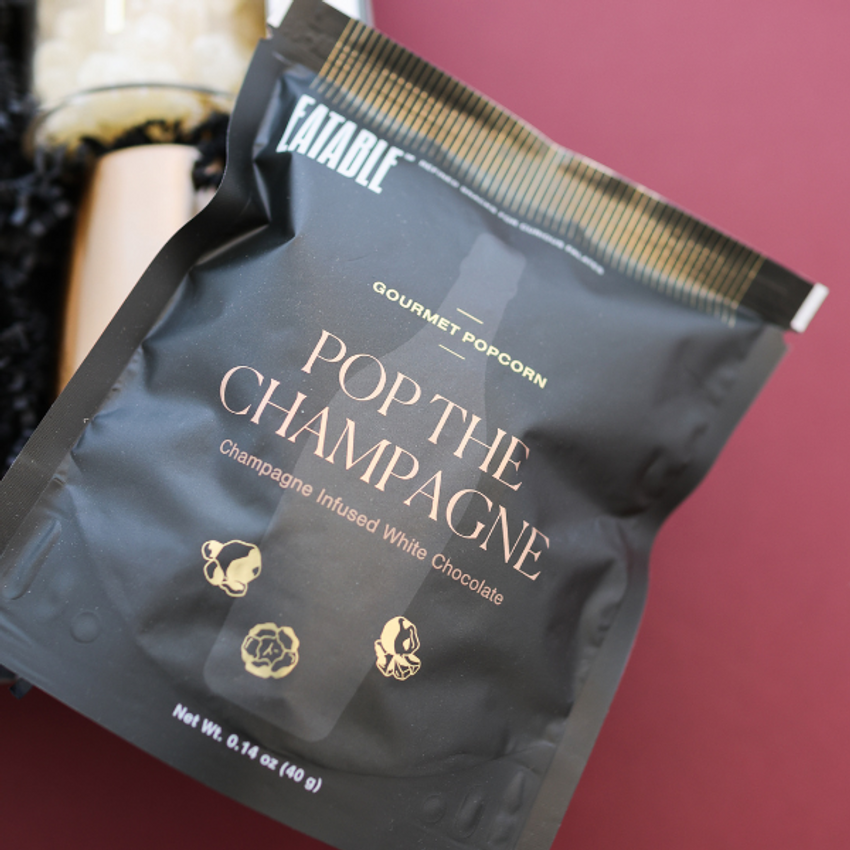 Shop Eatable in These Gift Boxes
Learn More
Similar Gift Vendor Spotlights
As a female-founded company, our team is dedicated to sourcing the best products for our gifts. We prioritize sourcing products from a diverse set of vendors with unique stories that also have the capacity for even our largest gift sends! Check out vendor spotlights similar to Eatable below.