Corporate Gifting | Gifting Platform
Send Gifts With a Click With Our Corporate Gifting Platform
What Is a Corporate Gifting Platform?
Well, a corporate gifting platform makes the whole process of sending gifts way easier. We call our proprietary platform Portals! Each Portal is a private page that is personalized to your company or event and includes only the custom gifts you've pre-selected.
This platform is perfect for special events or to coordinate gift sends of over 100 gifts. Recipients will simply log in, select a gift, and enter their shipping information - that's it!
How It Works
Portals are easy as 1,2,3
1. Share your custom landing page.
2. Recipients pick their favorite gift
3. They enter their address - and we get to work!
Our Gifting Platform Makes the Whole Process Easier
We Collect All Addresses
We know coordinating addresses isn't always easy. Our Portals allow each person to input their own address so you won't have to go chasing down anyone's details.
Recipients Choose their Gifts
The Portals will include only the gifts you picked with your dedicated account manager. That means no guessing what people would prefer - they can go in and pick for themselves!
Based on a Proven Framework
Our Portal page template has been tweaked and perfected to streamline the process and create a smooth experience for your recipients.
Watch a Walk Through of a Portal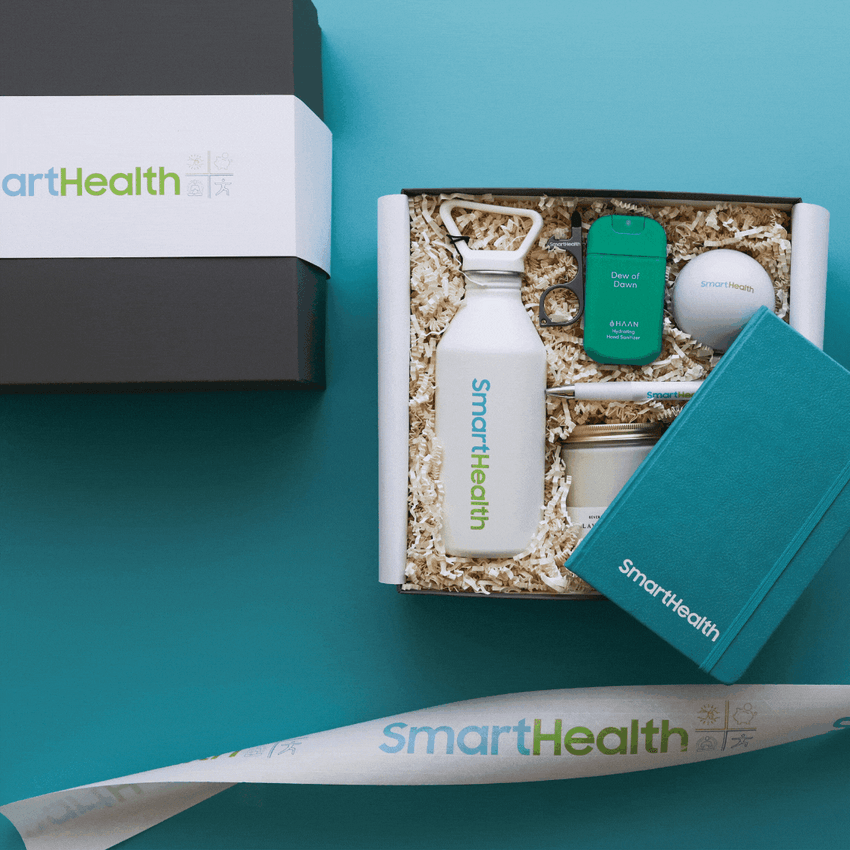 More Ways to Send Corporate Gifts
Portals are just one of the ways we coordinate a seamless gift fulfillment and shipping process.
We're a team of gifting pros that specializes in curated and custom gift boxes. From product sourcing to custom branded packaging to shipping and fulfillment, we do it ALL.
Need gifts for a conference, event, or marketing campaign? Searching for unique gifts for your clients, executives, or employees? You've come to the right place! Learn more about our custom and corporate gifting capabilities.
Want a Custom Quote for Your Project? Get in Touch!
Fill out the form below and our team will be in touch within a business day (usually sooner!) to get started. And if you can't wait to talk to a real live person, just book a call on our calendar or give us a call at 571-347-7582.