Why Customers Love Our Gifting Portals: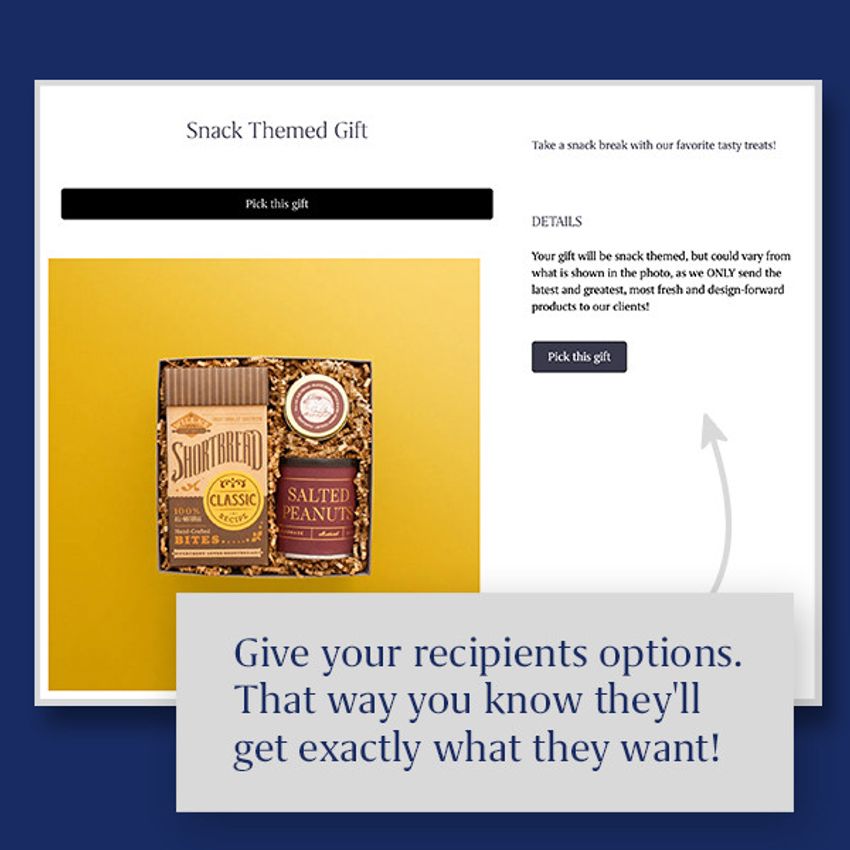 Multiple Gift Options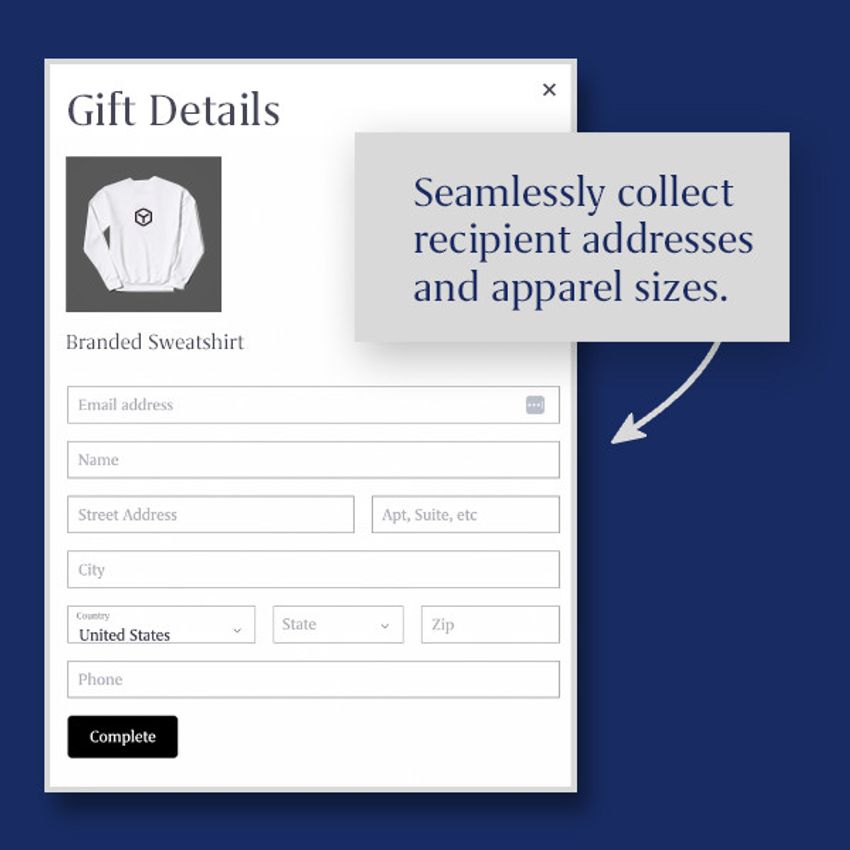 Address Collection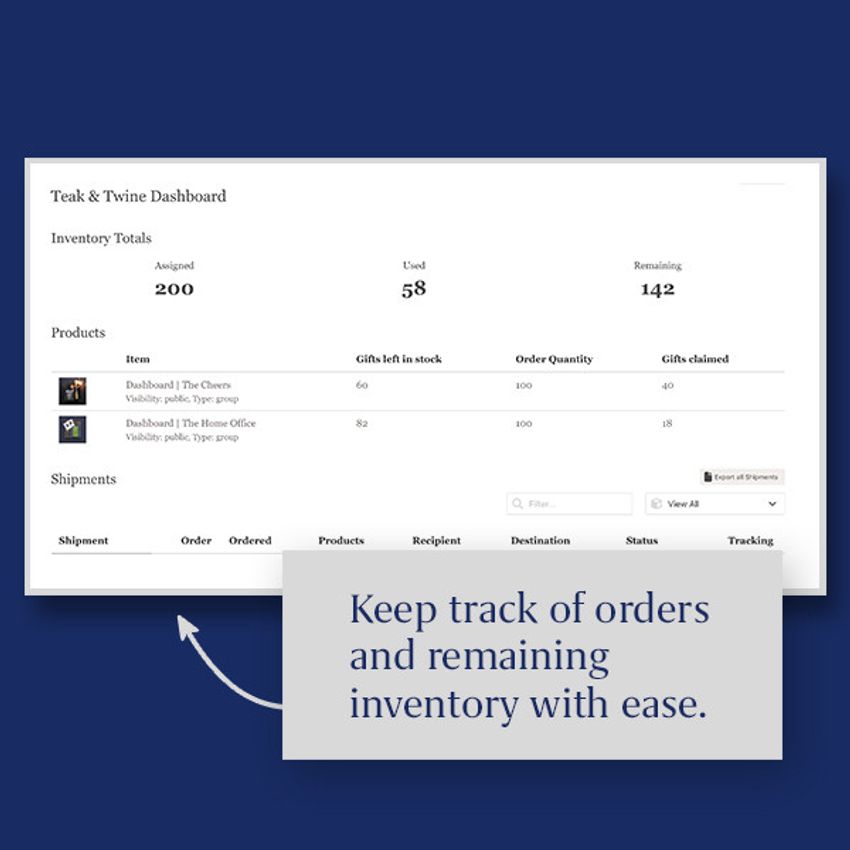 Track Orders
Get a Quote
Fill out the form below and we'll be in touch within one business day (usually sooner!) to get started. And if you just can't wait to get started, give us a call at 571-347-7582.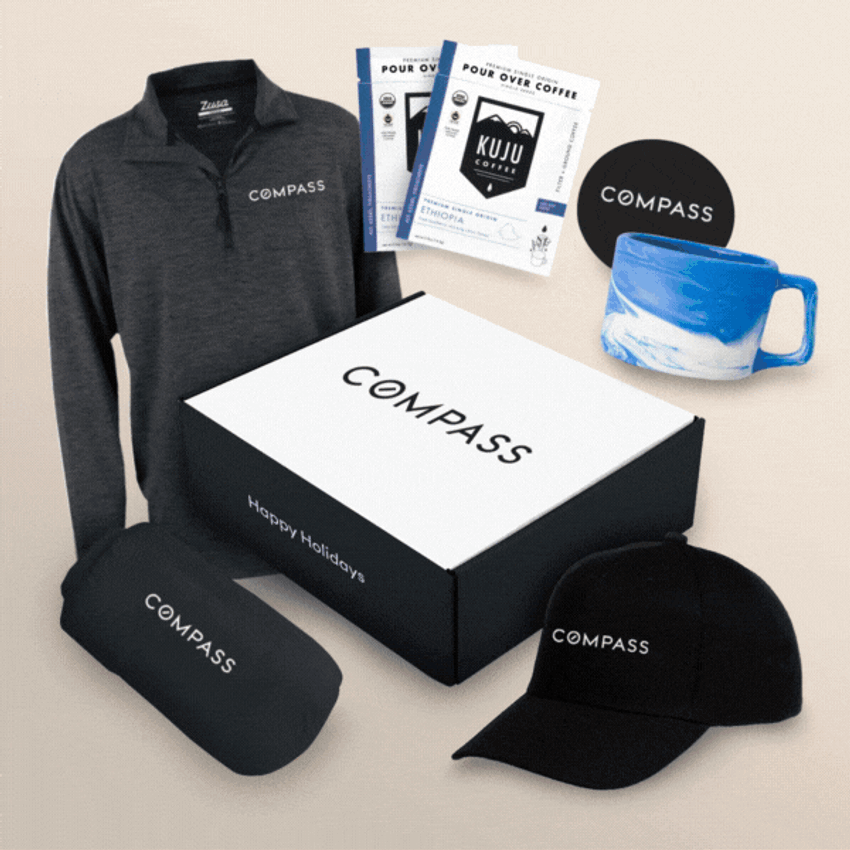 Companies Like Compass, Jobot, and Vendr Use Gifting Portals To:
Collect recipient addresses
Send custom branded swag
Offer a selection of gift box designs
Take the guessing out of apparel sizing
Manage swag inventory
Give recipient's the gift they really want
And SO much more!
How many gift designs can I offer?

We recommended including 1-3 gift options!
How many of each gift design should I purchase?

We find that 100 gifts is typically a great starting quantity, but we'll work with you to find a quantity that's right for your project.
How do I decide which gifts to include?

You can choose a gift from the gift selection offered in our online store, Corporate Gifting Catalog, or for quantities of 40+ gifts, work with an Account Manager to create a custom gift design.
What if I don't know my recipient's addresses?

No problem! Our portal allows recipients to enter their own shipping address information.
Who sends the Gifting Portal link to recipients?

You will be able to send the Gifting Portal link to anyone you'd like to have access!
Can I limit who can access my Gifting Portal?

Yes! We can password protect your portal so that only email addresses you provide to us have access.
What if someone claims two gifts?

The portal tracks IP and email addresses so that each recipient can only claim a gift one time.
Will recipients receive tracking numbers?

Yes! We will send a confirmation to the email address the recipient used to claim their gift. We will also send an email with a tracking number once their gift is on the way!
Can I add gifts if I run out?

Yes, you can work with your account manager to add more gifts at any time!
Can I keep my Gifting Portal open all year? Just for the holiday season? Just for one month?

Yes! Your Gifting Portal can be used for ongoing sends whether it's open for one month, just for a season, or available all year!
How much does a Gifting Portal cost?

Gifting Portals cost $1000 for the first three months of storage and set up. After three months, an additional monthly storage fee will be applied.