Hudson Valley Seed Company
Hudson Valley Seed Company, located in New York, is a values-driven seeds company that offers heirloom and open-pollinated garden seeds, as well as beautiful garden-themed contemporary art. Along with beautifully curating their packaging through artist's interpretations, they are committed to growing organically, sourcing locally and sustainably, and preserving crop diversity by selecting unique, rare, and hard-to-find varieties. From planting their roots in the public library of Gardiner, New York to expanding to a 5-acre organic farm, Hudson Valley Seed Company teaches small growers to save seed and helping them diversify their income and their crops.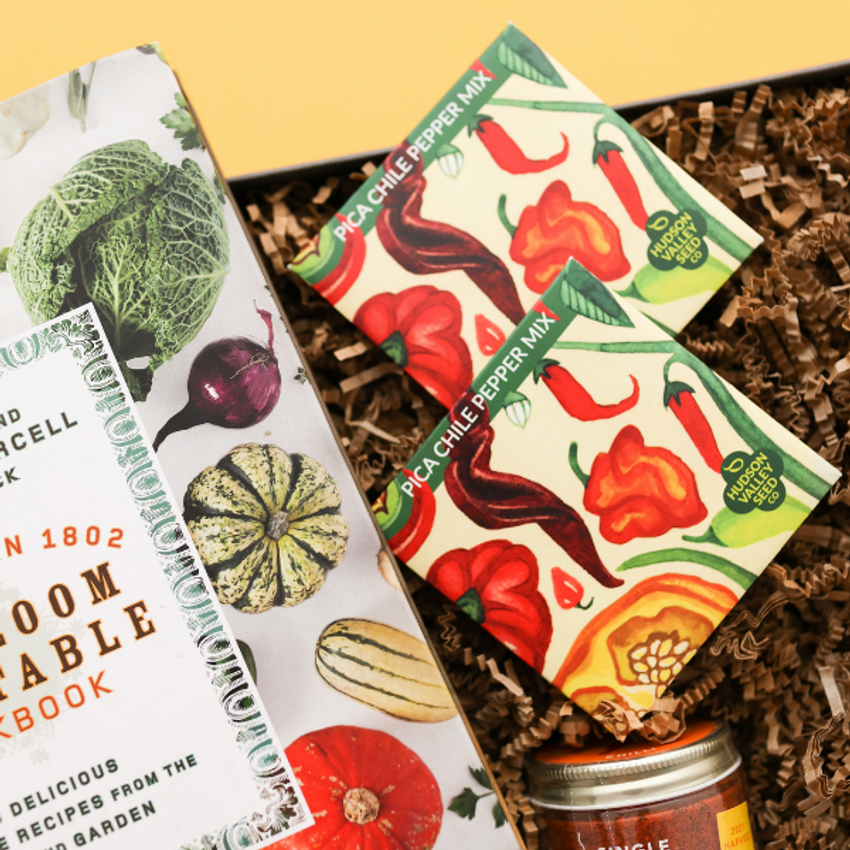 Shop Hudson Valley Seed Company In These Gift Boxes
What else goes with
Hudson Valley Seed Company products
?
Are you looking for corporate gifting options that would go perfectly with items from the Hudson Valley Seed Company? Talk to our team! Your dedicated Account Manager will curate options from our roster of vendors to go in your custom gift. Think of products like branded water bottles, tasty treats, custom tote bags, and even branded packaging.
Contact us to get a quote for your next custom gift project!
Learn More
Similar Gift Vendor Spotlights
As a female-founded company, our team is dedicated to sourcing the best products for our gifts. We prioritize sourcing products from a diverse set of vendors with unique stories that also have the capacity for even our largest gift sends! Check out vendor spotlights similar to Hudson Valley Seed Company below.