Wright Choice Financial - Client Gift
$54.00
QTY:
1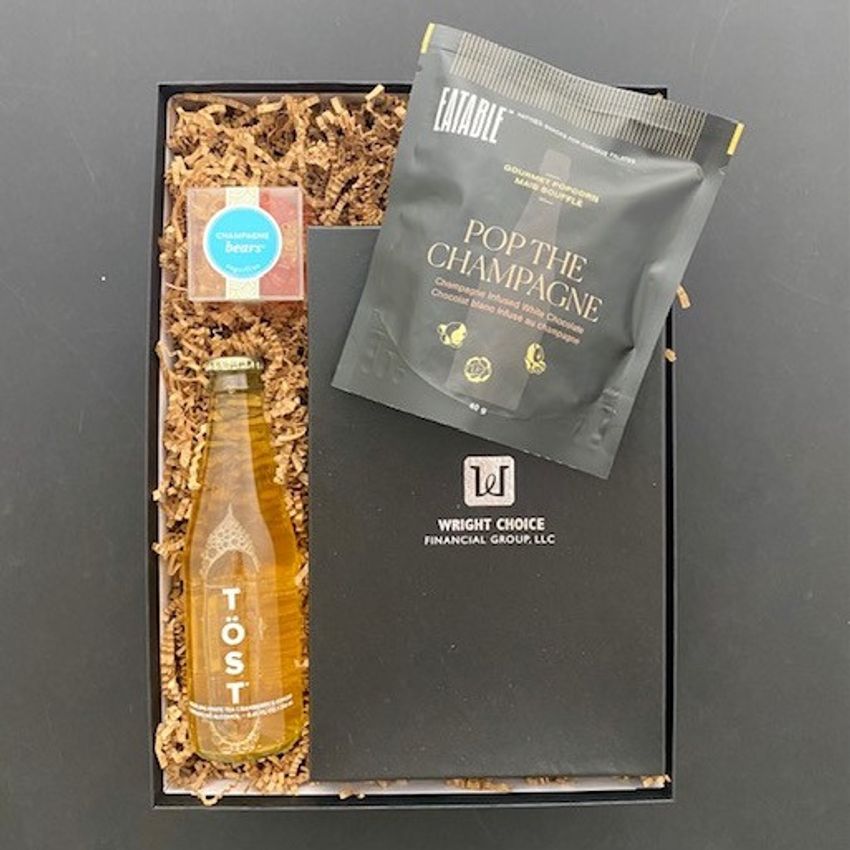 Congratulations! It's time to welcome a new client!
This gift contains:
Non-alcoholic sparkling beverage by Tost
Champagne infused gummy bears by Sugarfina
White chocolate and champagne infused popcorn by Eatable
WCFG branded notebook and pen set
Custom insert with printed message
This gift is sealed in a signature gray Teak & Twine box with custom branded sleeve, custom closure sticker, and custom message.
Shipping:
Gifts will be shipped in 3-5 business days.