Gold + Ivy
Alexis founded Gold + Ivy, when her passion for creating and candles was lit during her time studying graphic design. Although graphic design wasn't totally her passion, she needed to find something that was. Needing a single product that was all hands-on - candles were the winner. These candles are hand poured in Nashville and carefully crafted using non-toxic ingredients. Her graphic design background came in handy when creating the design of these minimalist candles that look great in any setting, especially your home.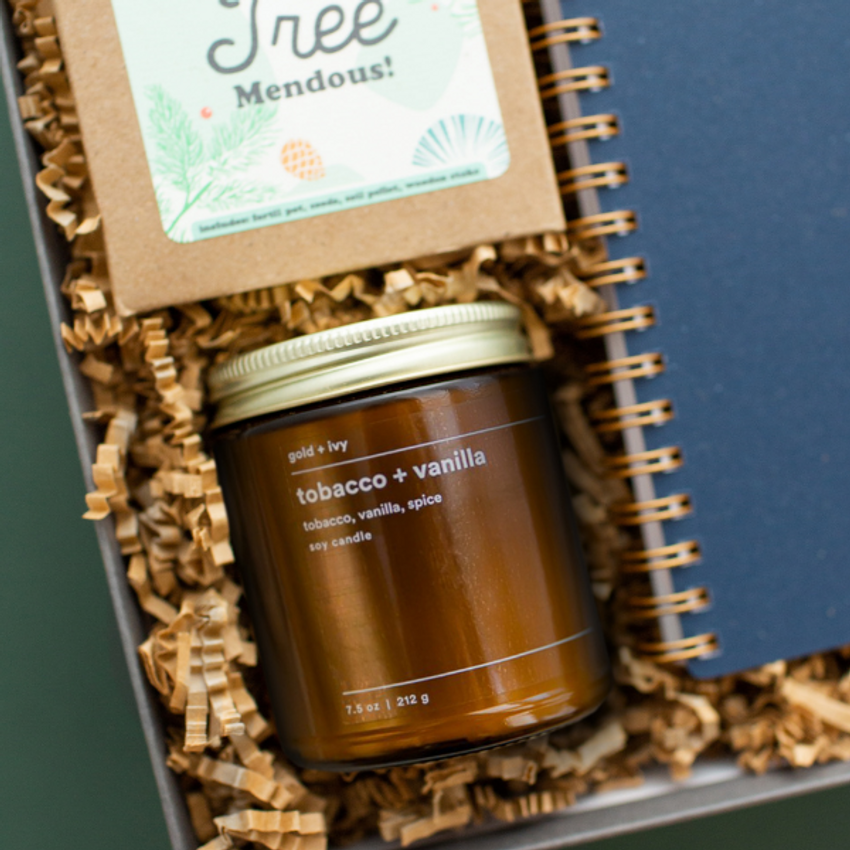 Shop Gold + Ivy in These Gift Boxes
Learn More
Similar Gift Vendor Spotlights
As a female-founded company, our team is dedicated to sourcing the best products for our gifts. We prioritize sourcing products from a diverse set of vendors with unique stories that also have the capacity for even our largest gift sends! Check out vendor spotlights similar to Gold + Ivy below.