Our Favorite Products for Swag Kits
Custom Logo Blankets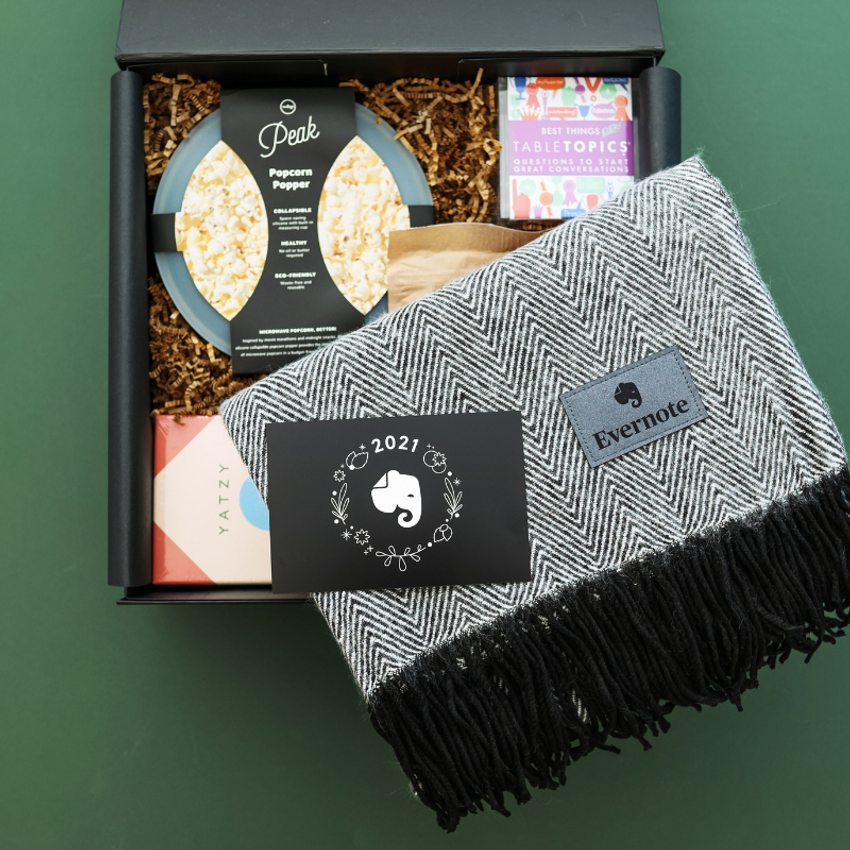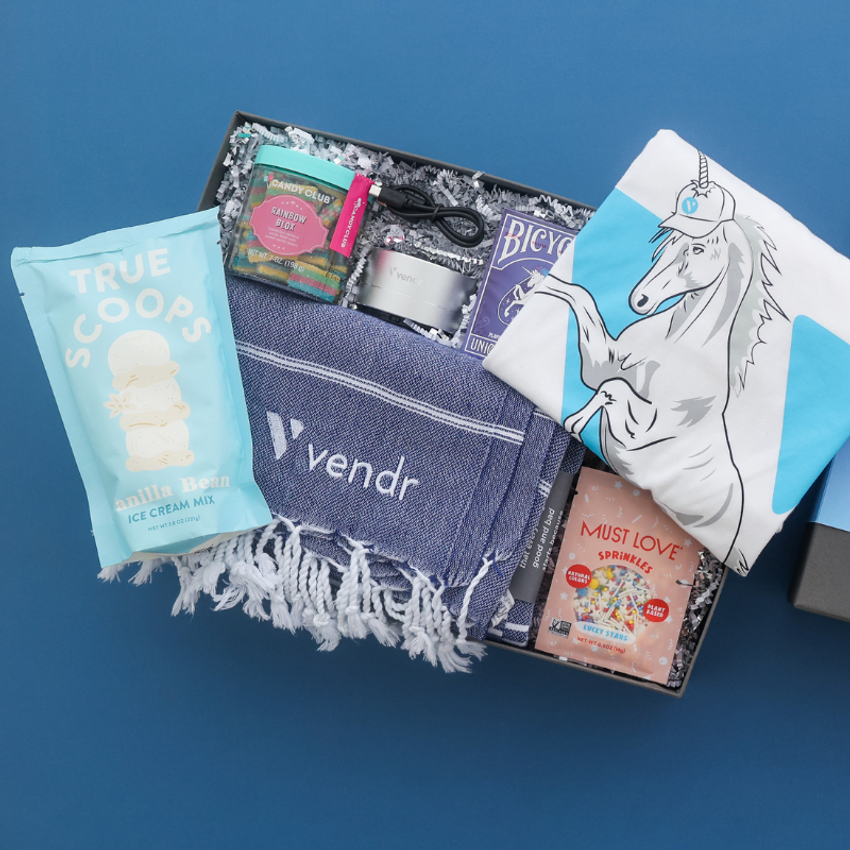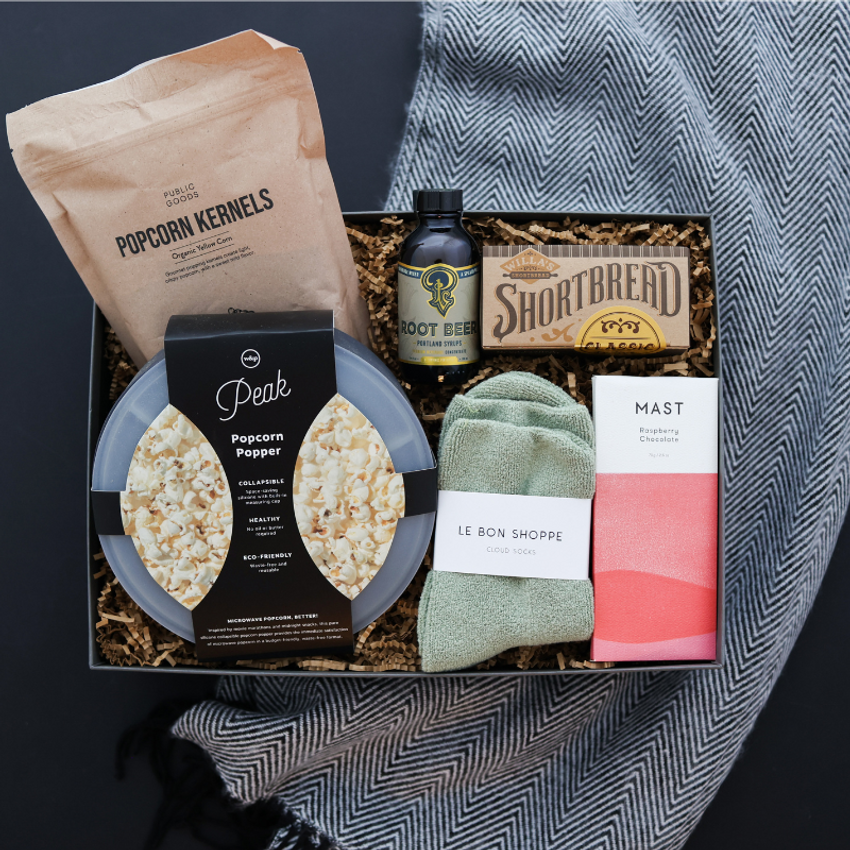 Why do custom blankets make a good gift?
Our custom logo blankets can be used at home, during outdoor adventures, or as a stylish accessory. They combine comfort and branding seamlessly with a gift that provides warmth and promotes your business.
Want to include a custom blanket in a corporate gift box? We'll provide a custom quote and curate the rest of your gift with swag box staples and fun keepsakes. You just name an idea, and we handle the rest! Contact us, and an Account Manager will be in touch within a business day to talk details.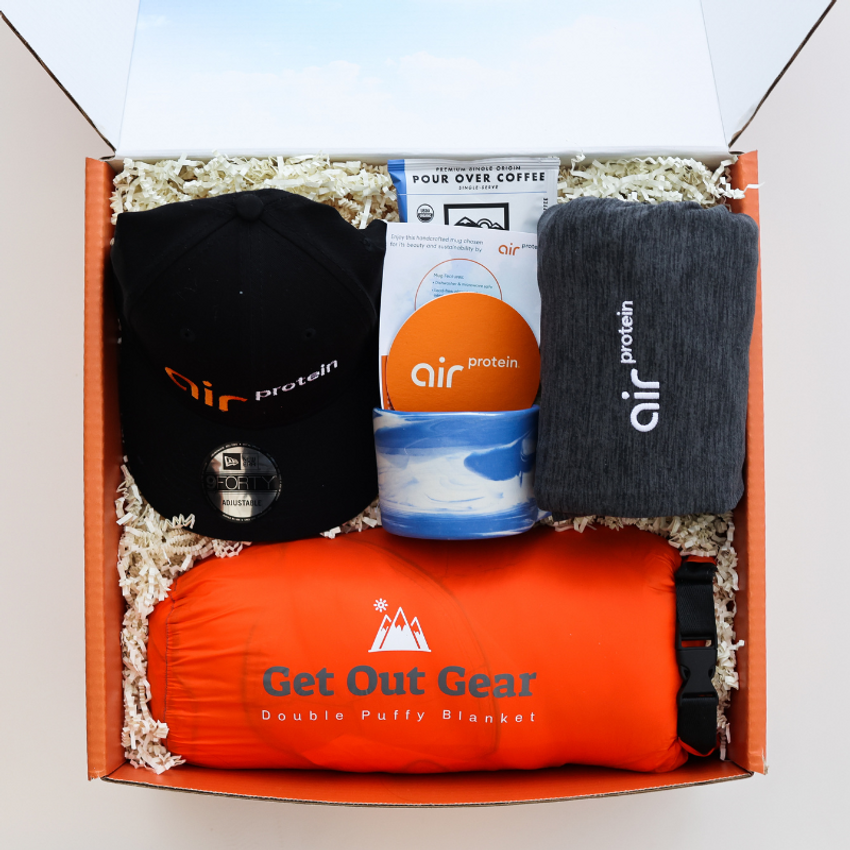 Creative Ways to Include Custom Blankets
Highlight small business vendors
Recipients are now more interested than ever to learn the back story of the products included in corporate gift boxes. If highlighting vendor stories is important to your project, let us know! And we'll source blankets for your gift from our roster of amazing small businesses!
Use unique logo applications
If you're sending a custom client gift, we suggest a subtle embossed logo to keep the sleek vibe. If you're sending premium branded swag for SaaS employees, go bold with your brand colors! Our team of Account Managers will suggest logo applications that fit with your corporate gifting goals and then handle all the details - easy peasy!
What are the order minimums for custom blankets?

The order minimum for custom logo blankets starts at 40 units. Although, it can also depend on budget and timeline, so let us know your constraints, and we'll suggest the best option for you!
What are the options for the logo application?

Our team has a full roster of vendors and printers, so we've executed almost everything under the sun like embossing, screen printing, and even foil prints! The opportunities to create beautifully-designed custom logo blankets are endless. Pro-tip, blankets make great luxe gifts for SaaS employees.
Can I get company logo blankets in a different color?
What other swag or gift items go well with custom blankets?

Add branded water bottles and snacks to make a really great office-themed gift. Or add custom socks and tea to create a cozy at home wellness gift. If that's too many decisions to make, don't worry, we'll help you pick! You just name a theme or idea, and we'll curate the best products to fit your corporate gifting goals.
When should you send a custom logo blanket?
And the RIGHT Custom Blanket Matters
High-quality branded items are most likely to generate results because they are unique and memorable. I mean the whole point is to engage your recipients, so send custom blankets that are worth it!
72%
say the quality of a swag impacts their impression of the brand
50%
Swag is 50% more effective when it's memorable
85%
of swag recipients did business with the company who gave them a gift