Persephone Bakery
Persephone bakery is owned and operated in Jackson, Wyoming and creates artisanal breads and pastries using the highest quality ingredients and traditional processes. Founded by Ali and Kevin Cohane, they first starting making their baguettes in 2011 and with the love and support of the community, they built the foundation of the business. Being a product of supportive ethos, Persephone Bakery donates their time and goods back to the community through nonprofits and charity events.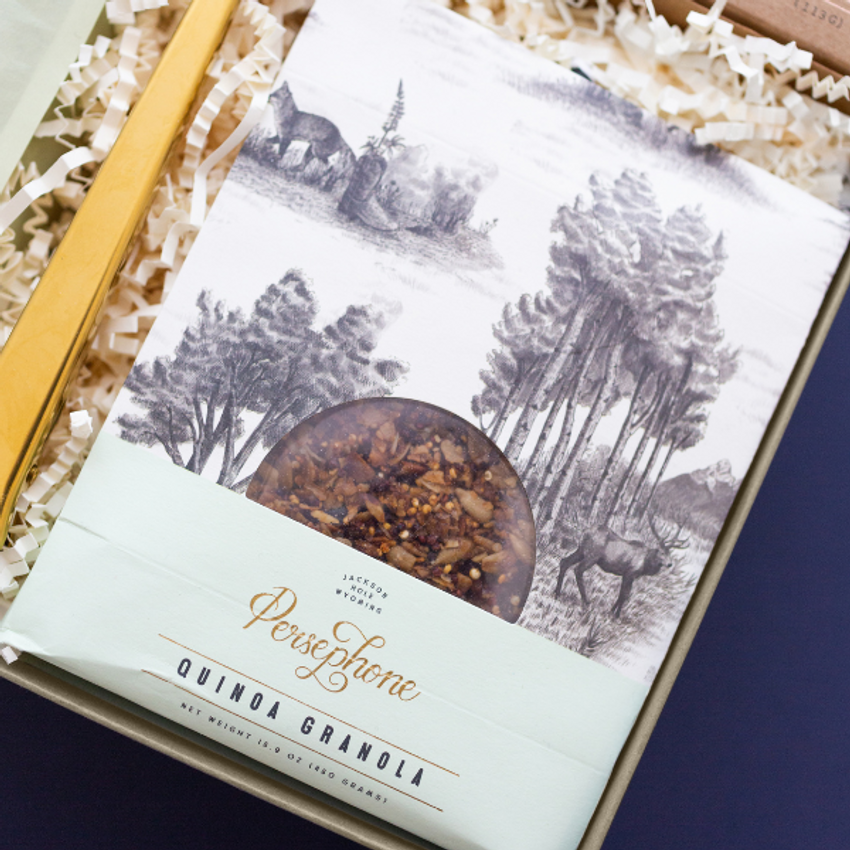 Shop Persephone Bakery in These Gift Boxes
Learn More
Similar Gift Vendor Spotlights
As a female-founded company, our team is dedicated to sourcing the best products for our gifts. We prioritize sourcing products from a diverse set of vendors with unique stories that also have the capacity for even our largest gift sends! Check out vendor spotlights similar to Persephone Bakery below.