Sweet Caroline Confections
Meet Andrea Caroline, founder of Sweet Caroline Confections. A self-taught candy artist, Andrea describes her business as a "sweet accident." Working in the banking business, she had taken up crafting semi-precious jewelry on the side and absolutely loved participating in craft shows and art fairs in the south Florida area.
In October of 2012, Andrea was preparing for the largest handmade craft fair in Ft. Lauderdale and thought that creating something sweet and eye-catching might just be the ticket to getting her booth noticed. So, she decided to make hard candy lollipops! Her customers at the fair ended up going crazy over them, putting in over a dozen orders that first day, and Sweet Caroline's was born.
Sweet Caroline's has been growing and expanding for over 11 years, showcasing their high-quality hard candy lollipops that are both gorgeous and delicious! Andrea and her team now work out of a 3,000 square foot facility and storefront in Englewood, CO. This move allowed them to continue to turn their dream into a reality with the ultimate goal of continued expansion throughout the US, Canada, and Europe.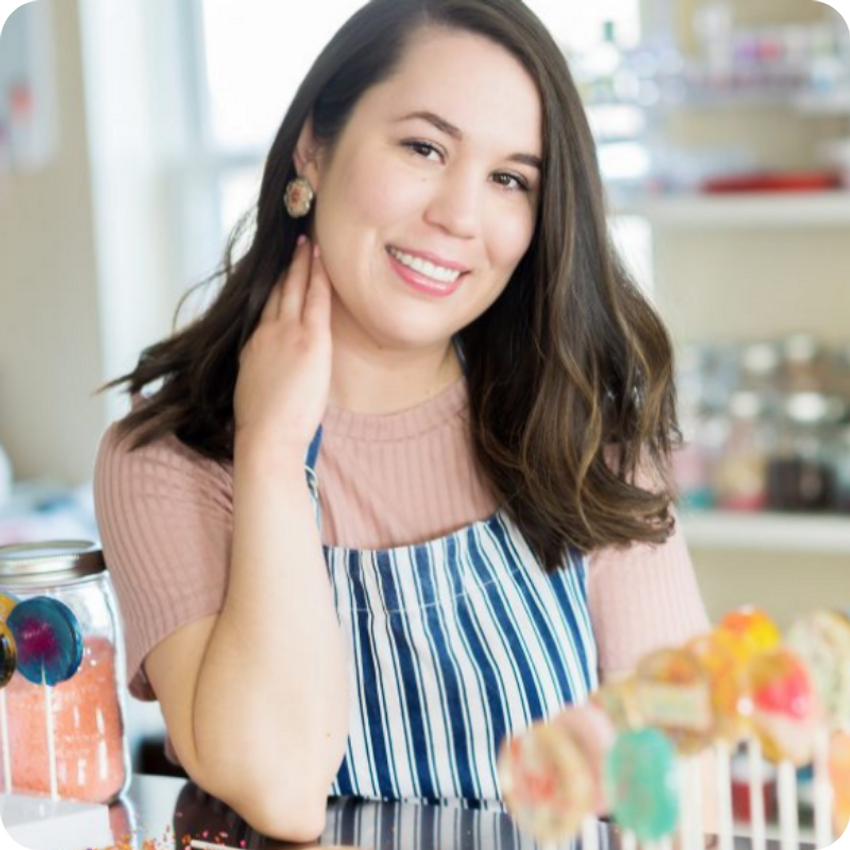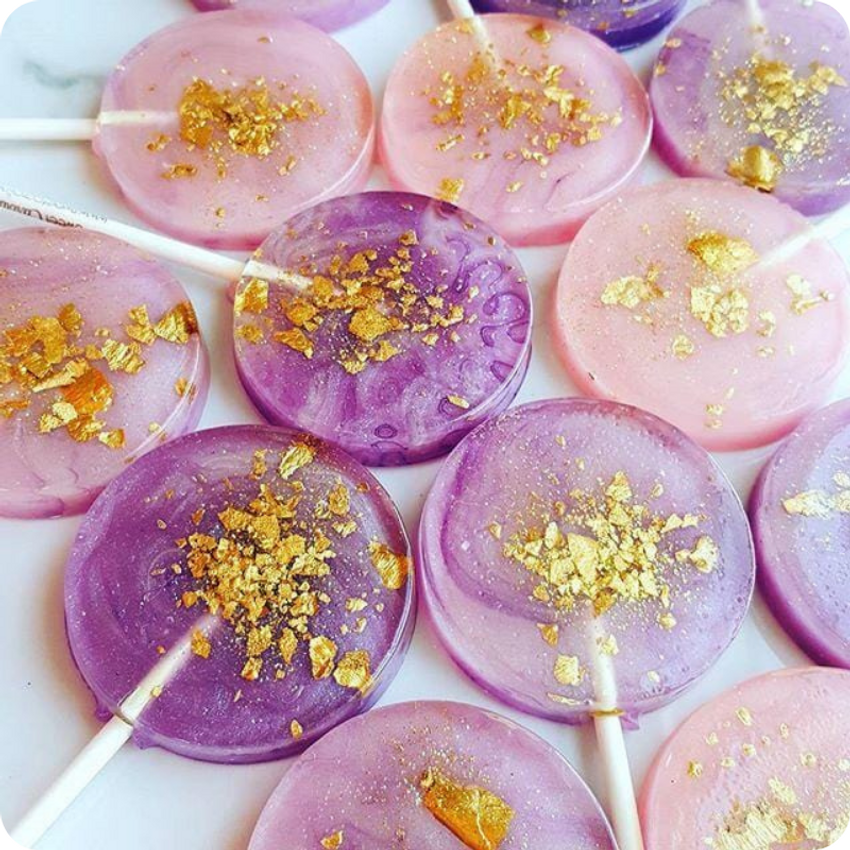 Why Companies Love Sweet Caroline Confections
✓Gorgeous designs from simple lollipops with sprinkles to marbled lollipops with gold flakes
✓Simple packaging and individually wrapped; option to customize to your business or event!
✓Traditional flavors such as strawberry or cherry, as well as unique flavors like champagne or passion fruit
✓No preservatives or additives
✓Nut, gluten, and dairy free recipe
✓Has the aim of being a 100% vegan company in the next year
✓A gift that employees will actually crave!
Our Past Projects with Sweet Caroline Confections
Learn More
Small Business Spotlights
As a female-founded company, we're on a mission to curate the absolute best for our gift collection. Our secret sauce? Partnering with a delightful mix of vendors, each with their own captivating tales and the ability to handle even our most extravagant gift extravaganzas! Explore these vendor spotlights, just like Sweet Caroline's story, by clicking the link below.