Sweet Caroline Confections
Andrea Caroline founded Sweet Caroline Confections after creating and offering hard candy lollipops for a craft fair in Ft. Lauderdale, FL. They now have been growing and expanding for over 9 years, showcasing their beautifully crafted gourmet lollipops. With 10 members on the team and moving to Englewood, CO, they were able to continue to turn their dream into a reality with goals of expansion throughout USA, Canada, and Europe.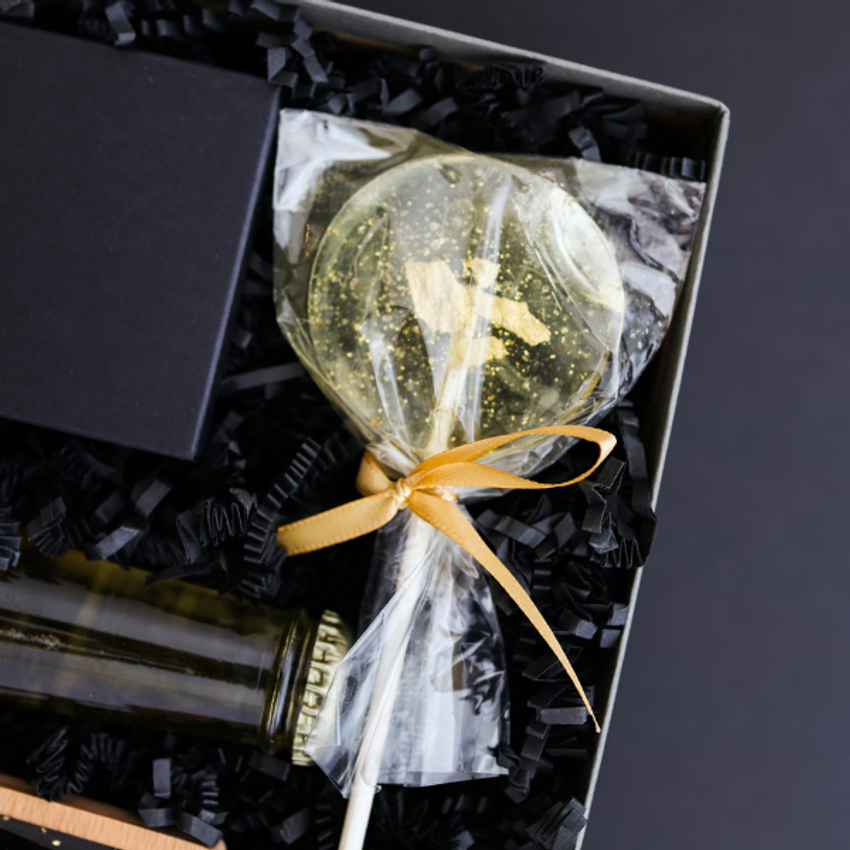 Shop Sweet Caroline Confections In These Gift Boxes
Learn More
Similar Gift Vendor Spotlights
As a female-founded company, our team is dedicated to sourcing the best products for our gifts. We prioritize sourcing products from a diverse set of vendors with unique stories that also have the capacity for even our largest gift sends! Check out vendor spotlights similar to Sweet Caroline Confections below.