Zach & Zoë
Zach & Zoë, started by a family of beekeepers, is a producer of raw honey with natural benefits, no pesticides, and no additives. With one of their children, Zach, having severe allergies and asthma, they wanted to find and create a natural remedy that would help alleviate these reactions. After research and reading about the natural benefits of raw honey, they founded Zach & Zoë with the very bees that they value, nurture and love.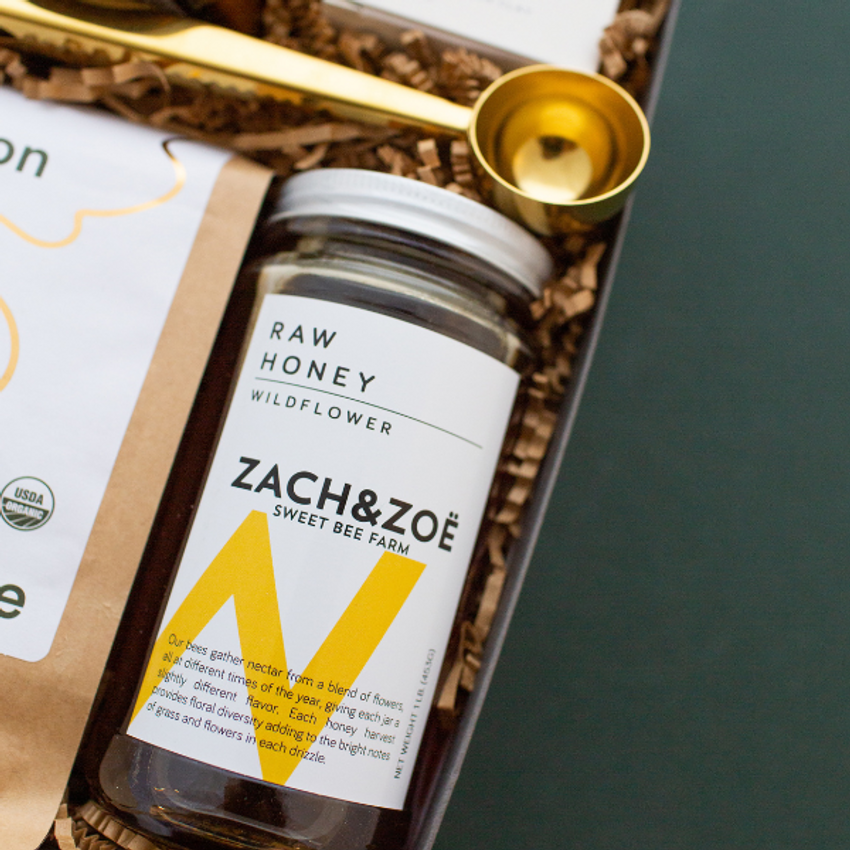 Shop Zach & Zoë In These Gifts In These Gift Boxes
Learn More
Similar Gift Vendor Spotlights
As a female-founded company, our team is dedicated to sourcing the best products for our gifts. We prioritize sourcing products from a diverse set of vendors with unique stories that also have the capacity for even our largest gift sends! Check out vendor spotlights similar to Zach & Zoë below.