shop expertly curated gifts
Food52 x
Teak & Twine
We're thrilled to debut the Food52 x Teak & Twine Collection
Featuring expertly curated gifts that include cult-favorite items from Five Two. At Teak & Twine, we love sourcing products for our gift boxes that are both beautiful and useful - a balance that Food52 cooked to perfection with their first direct-to-consumer line, Five Two. The Five Two product line is the epitome of what we strive to source for our gifts: items that people actually like, use, and will remember forever.
How we cooked up the perfect partnership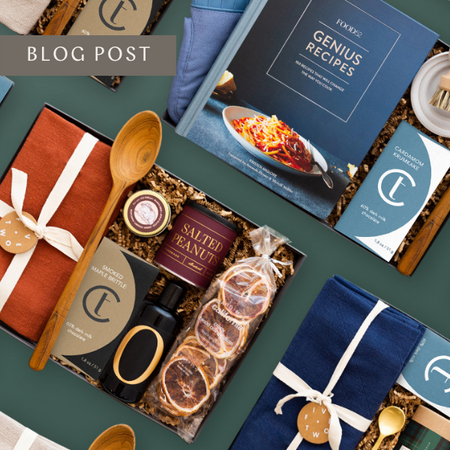 Teak & Twine and Food52 were brought together by a mutual appreciation for quality products, beautiful packaging, and of course - the undeniable connection between food and gifting. Read more about this celebration of female entrepreneurship.
Read More
Need Something Different?
Corporate Gifting
---
Our team handles EVERYTHING including custom gift design, product sourcing, branding, packaging, shipping - you name it!
Learn About Corporate Gift Boxes
Unique Gifts, Designed by YOU!
---
Our favorite products + your creativity = the perfect gift, thoughtfully designed with your recipient in mind.
Design Your Own Gift Box