Blog | Client Gifting
Client Onboarding Ideas to Improve Customer Retention
Congrats! You've just closed the deal on a new client. Now what?
Likely, the sales team is popping bottles and celebrating their big win. Then, usually an Account Executive or a CX manager takes over to begin the customer onboarding process, which usually goes something like this:
Contract/Payment → Welcome → Questionnaire → Kickoff call → Project Launch → Check-Up
Sounds familiar, right?
But get this: I recently signed up for a new software service for our marketing team that we're pretty excited about. But to be honest, I was kind of dreading the kickoff call (anyone else suffering from Zoom fatigue?). So when I opened my laptop that morning, I was SO excited when I saw I had a $5 gift card waiting for me in my inbox! It was from my new AE, who wanted to "buy me a coffee" to enjoy during our meeting. Talk about a great first impression!
We all know how important first impressions are (cue memories of my mom lecturing me on this as a kid. Turns out, she was right. Imagine that!) So, why would this be any different with our customers?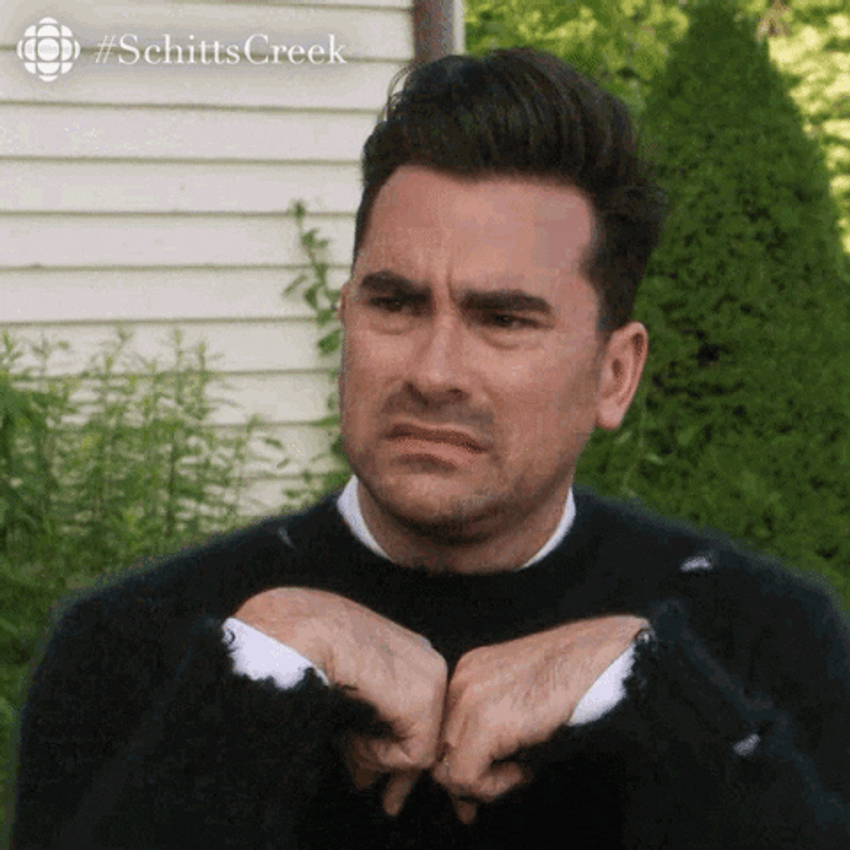 Current Client Onboarding Process
We recently asked our followers on LinkedIn about how their companies are onboarding new clients these days. I was curious to hear if they are getting creative in their client onboarding experience, and if so, how? While some users mentioned getting gift cards for clients,
74% of respondents said they don't do anything creative or fun during the client onboarding process.
Need to Brainstorm Better Client Onboarding Experiences
With access to so many more service options than ever before, you want to make sure you've optimized your onboarding experience as much as possible - after all, poor client onboarding is one of the top reasons for customer churn.
Today, we're sharing a few "out of the box" ways you can enhance your client onboarding experience. WARNING: side effects may include a decreased churn rate, higher customer lifetime value, and an increase in referrals.
BUT WAIT! Just so we're all on the same page, let's get a few basics out of the way first...
What is client onboarding?
TBH, if you're still reading this and you don't know what client onboarding is, I'm impressed. But, I'm glad you asked!
Client onboarding is the process you use to introduce new clients to your business. While the step-by-step process varies from company to company, onboarding is generally recognized as a way to welcome new clients, address their questions and concerns, and ensure they understand your products and/or services.
Typically, the onboarding process *officially* begins once the sales team has closed the deal with the client, who is then handed off to their account manager. At this point, the client has agreed to work with you, so they're somewhat familiar with your product/services and the overall ~vibe~ of your company. But, they haven't actually worked with you before, so there's definitely more they'll need to know about how you operate, how your services work, and what they can expect from you. Plus, there's a lot you need to learn about the client, too! Basically, think of the onboarding process as the first step to building a relationship with your client.
Why is the client onboarding process important?
Look at you asking all the right questions! First impressions are everything... we all know that.
The customer onboarding process is your first opportunity after the sales process to show your client why they signed on the dotted line. There are tons of benefits to having an onboarding framework for new clients. To name a few:
Less customer churn
If you were paying attention, I mentioned that a poor client onboarding experience is one of the top reasons for customer churn. Of course, we ALL want to keep all of our customers all of the time, but customer churn is inevitable - I know, truth hurts. Every business experiences it for a variety of reasons, but a bad customer experience shouldn't be one of them. Because churn is most common at the beginning of the client journey, the client onboarding process can MAKE or BREAK you. Even a 5% increase in client retention can increase profits by 25-95%! SAY WHAAAAT!
Increased efficiency
If you/your account executives are following a well-developed and successful client onboarding process, they're going to have a lot more time to take on new clients. Having a process in place and getting everyone on the same page from the get-go increases the efficiency of communication with the client and leaves less room for error and misunderstandings. Plus, you'll have more time to nurture your existing clients, which leads us to our next point...
Gain referrals
Happy customers = more customers! When your clients are happy with the service you provide them, they are more likely to refer you to others. And word-of-mouth is arguably the most effective marketing tool you have. Did you know 84% of B2B decision-makers begin their buying process with a referral? Need we say more?
Positive Client Onboarding Will Demonstrate Your Value
Now that we're all up to speed on what client onboarding is and why it's so important - we're finally going to tell you how to make your client onboarding experience even BETTER!
So, tell me - you've got an onboarding process? Great! You go, Glen Coco! But... could it be better? If it feels like you're just checking boxes off a list, chances are the client feels like you are, too. I don't know about you, but that's typically not how I build a strong relationship with someone... So let's spice it up a bit, shall we?
5 Ideas to Improve Your Client Onboarding Process


1. Have fun with your welcome email
Client onboarding almost always includes some sort of email welcome series, which is a great way to make a first impression and give the client a glimpse into what it's going to be like working with you and your company. This is a simple step of the process because welcome emails are easily automated - but that doesn't mean you have to sound like a robot!
This is a common mistake - you're too busy informing your client about your company, your services, and the next steps of their client journey that you forget to be... you. Remember, this is a human you're talking to - so while you should be helpful and informative, you should also be engaging and authentic.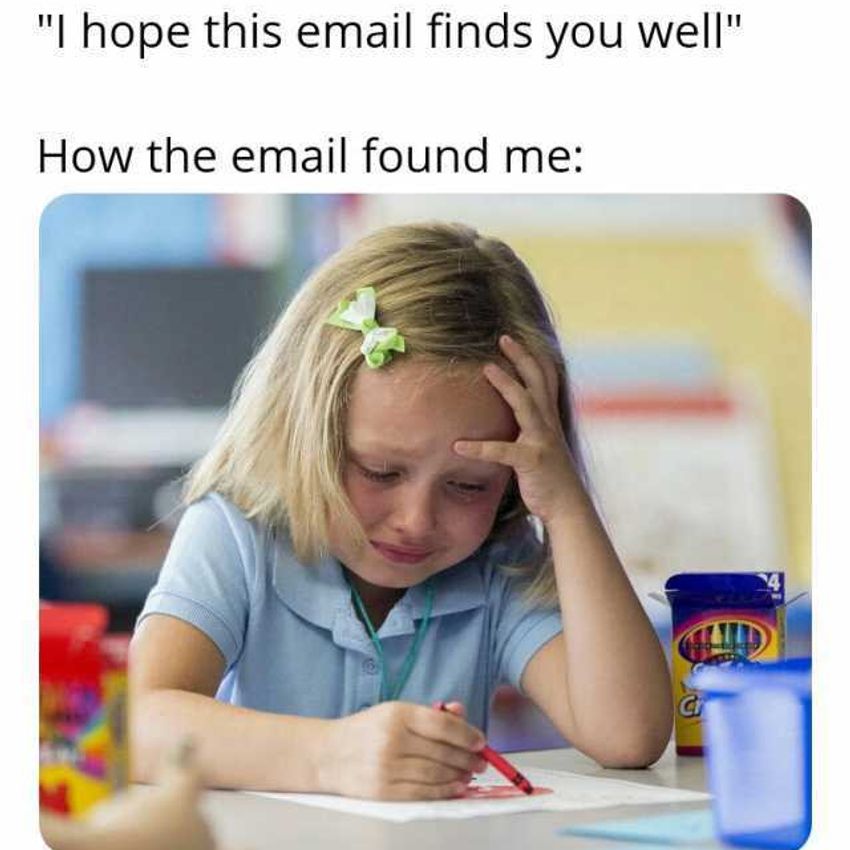 Don't be afraid to write like you talk (one more time for the people in the back: WRITE LIKE YOU TALK!), tell them something interesting about yourself, use emojis if you want, or you could even
try incorporating a relatable or funny meme!
Getting creative with your welcome emails is a super quick and easy way to stand out from your competitors and will help you start building a relationship with your new client even before the kickoff call.
2. Add a video
If you haven't noticed, video content is KING right now (thanks, TikTok). If you're anything like me, the thought of having to do something with videos would have me X-ing out of this tab REAL fast. But luckily, this video probably doesn't have to be of you, so hear me out:
Try incorporating a short clip from your CEO - or, if that's out of the question, your VP of Sales - into the onboarding experience. Something short, sweet, and to the point - it can even be a Zoom recording. They can give a short introduction of the company, tell the client what they can expect from your product and service, and explain how working with you is going to be different. You can attach the video to one of the emails in your welcome series or include it directly on your client's landing page or user interface. This is another great way to humanize the experience because it literally provides a face and voice of the company.
3. Send them a gift!
Did you know that people value something they can see and touch 24% more than something they can only see?
Sending a custom client gift during the onboarding experience is a sure-fire way to stand out from the crowd and make your client feel extra special. Plus, who doesn't love to receive a gift? Brownie points if you're able to make it a surprise - imagine the look on your client's face when they come home to a package on their doorstep that isn't from Amazon 😲
But don't fall prey to the "swag bag" trap, because we've actually found some pretty shocking information about this: PEOPLE DON'T WANT A BAG FULL OF RANDOM STUFF WITH YOUR LOGO ALL OVER IT. I know, I know - it's hard to believe. It turns out that gifts that are thoughtfully designed and include high-quality products that your client can actually use (think sleek branded notebooks and custom tote bags) are 100% less likely to end up in the trash!
Want some more idea, check out our Client Gifting Guide, since, ya know, gifts are *kind of* our thing.
Or looking to send something today, then shop for a thank you gift box.
4. Surprise bonus/feature
Nothing reassures a client they've made the right decision than by surprising them with an unexpected value add. Especially when the client is investing a lot of money in your product/service, you want to prove to them that they really are getting a good bang for their buck!
Obviously, what you can offer will vary depending on your product or business model, but here are some ideas:
Surprise discount when they sign

Extra 2 weeks of onboarding support

A surprise feature outside of the product package they signed up for

An exclusive discount for one of your other products

Or even a gift card for coffee (and maybe a

branded mug

) before the kickoff call!
That way, when someone asks them if they like your service, they'll remember they got even *MORE* than what they expected. Sounds like referrals are in your future!
5. Never forget a client's anniversary
Your client onboarding process will affect your customer lifetime value - so before you consider your client successfully onboarded, make sure you do one last thing: take note of the date they started working with you and mark it in your calendar. Then, set a reminder 3 months BEFORE the anniversary so you can give yourself ample time to plan something for your client. It doesn't have to be anything extravagant, but it should change from year to year (check out these unique corporate gift ideas if you need a little inspiration!) Simply reminding them that you remember when it all began and how much you value their business can go a long way.
Ready to slay the client onboarding game?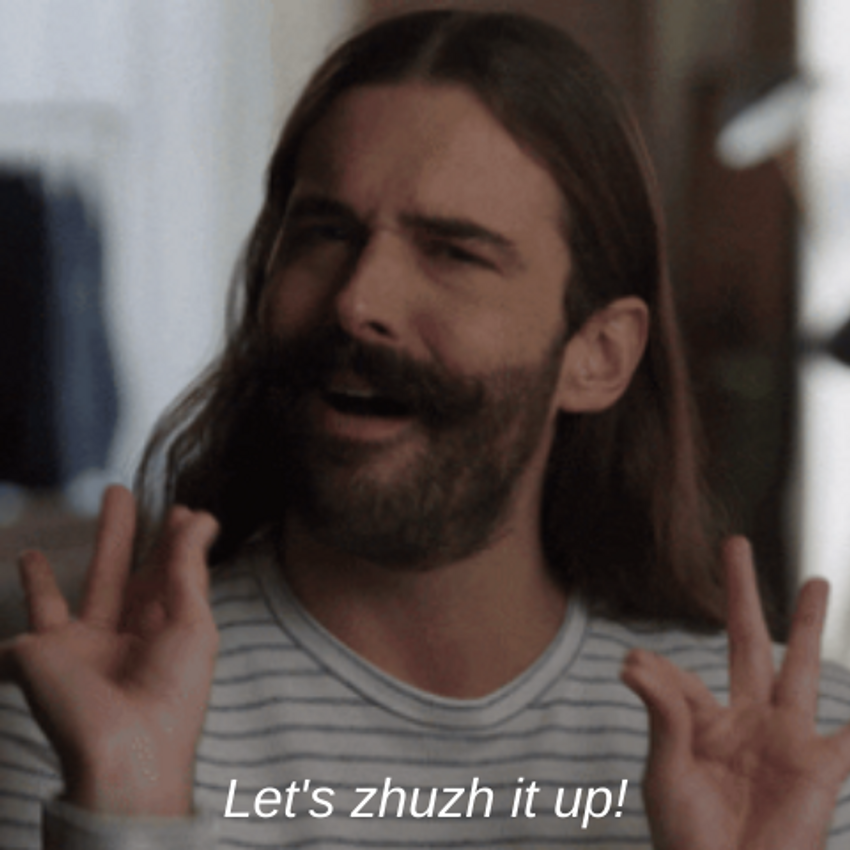 Okay team, huddle up! Let's recap:
Client onboarding is a crucial part of the customer journey. It's an opportunity to make a great first impression, which leads to many benefits like reduced customer churn and increased referral rates (aka MORE MONEEEY!!!) There are necessary steps that need to be taken in order to consider your client to be fully onboarded. But, just because you have an onboarding "checklist" doesn't mean it should feel like one. There are tons of ways to get creative with your onboarding process, and we've shared five ideas to help your company stand out. You don't need to incorporate all these ideas (you can't and you shouldn't) but hopefully, this has shed some light on where your current client onboarding process may be lacking and could use a little zhuzh!
Written by Torrance Hart. Updated May 2022.