CUSTOMER SUCCESS STORIES
How Warner Music Group uses Teak & Twine for Employee Holiday Gifts
At Teak & Twine, we make large-scale corporate gifting simple!
In this customer story, you'll learn all about Warner Music Group's gifting experience using Teak & Twine for holiday gifts for their team of over 2,000 employees nationwide. (Spoiler alert: they loved them!)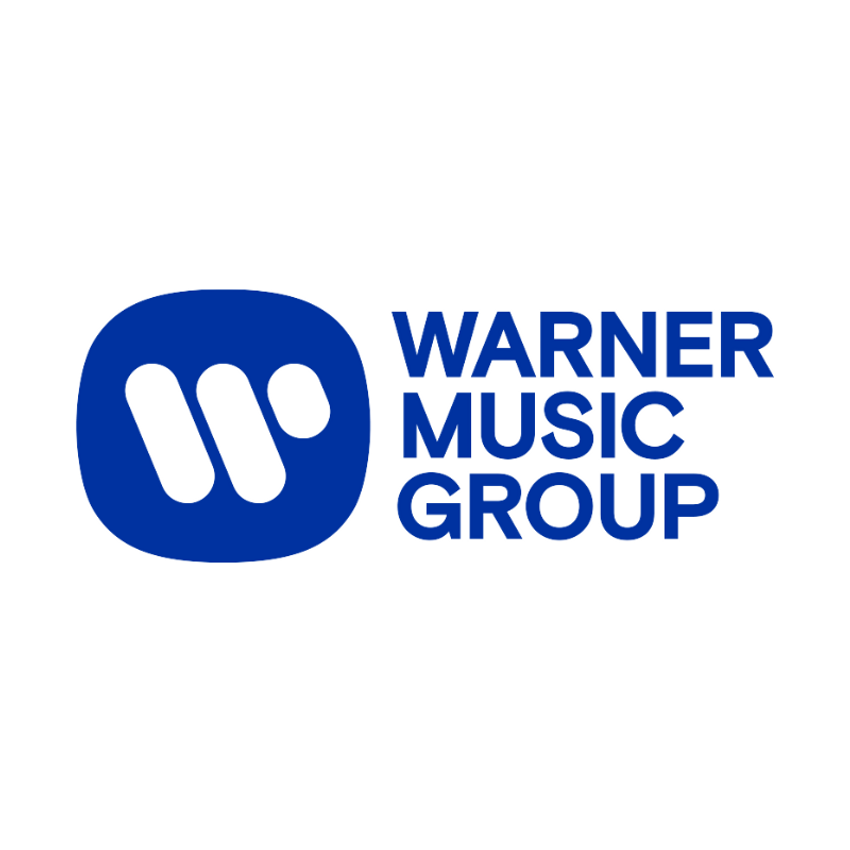 The Details
CLIENT
Warner Music Group (WMG)
OCCASION
Holidays
RECIPIENTS
Employees
GIFT BOX QUANTITY
2,000+
KEY FEATURES:
Holiday gifts, Employee gifts, Multiple gift options, Large-scale, Individual shipping, Gifting Portals client
OVERVIEW
When Warner Music Group reached out to us about custom corporate gift boxes for their employees last winter, they had already been a client of ours for years, using our curated gift boxes as their go-to for thank you gifts and custom client gifts. These were mostly one-off gift purchases, so they had never worked with our full-service corporate gifting team before. While they knew they loved the look and feel of our gifts (and their clients did, too!), they didn't know if we could help with a project they were thinking about for their employees:
Would we be able to set up a private company landing page, where their team members could easily sign in, choose from a selection of custom, on-brand gift options, enter their preferred shipping address AND have all of the 2,000+ gifts delivered by the holidays?
Yes, yes and YES!
Curious about how we made Warner Music Group's vision come to life? We'll tell you how it went down. But first, let's talk about why employee gifting is so important.
Employee Gifting: Why it Matters
Gifts are an age-old way to express care and gratitude. But for many workplaces, the opportunity to express appreciation through gift-giving is often overlooked. But the truth is, employee gift boxes can have a meaningful impact on engagement and loyalty.
According to GlassDoor, over 50% of employees would stay longer at their company if their employers showed more appreciation.
Companies (like WMG) that put in the effort to do something special for their team see higher rates of productivity and overall job satisfaction. And believe it or not, that ultimately leads to stronger business results! The more ya know…
The bottom line is: gifts make people happy! So you really can't go wrong by bringing some joy into the workplace. One of the best comments we heard after coordinating a corporate gift box send for a large tech company in the Silicon Valley area was that their general Slack channel "blew up" with messages of delight, funny employee selfies with their gift items, and kind messages of gratitude for the team that worked with us on the gifts — that's the kind of feedback we live for!
Why Warner Music Group chose Teak & Twine for Employee Holiday Gifts
The Warner Music Group team was overwhelmed with the thought of organizing custom holiday gift boxes for their 2,000 employees nationwide. Not only did this feel like a huge undertaking logistically, but they didn't want this to feel like a box they were just checking off. They wanted to give gifts their employees would actually like.
When the team in charge of their Employee Recognition Program contacted us, they were connected with one of our dedicated Account Managers for an initial strategy call. Here were the main things they were looking for, and how our team made it happen: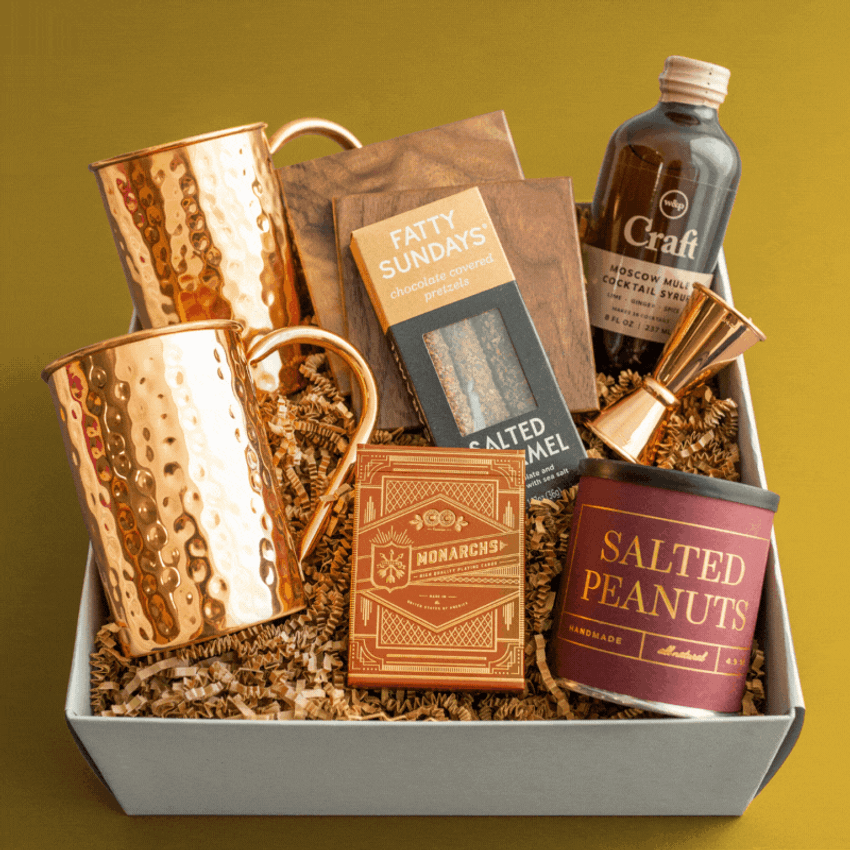 Multiple Employee Gift Options
Companies are made up of folks who are diverse, interesting, and thoughtful — and when it comes to gifting, it can be challenging to find a "one size fits all" solution. This was top of mind for WMG, as they wanted to provide a truly enjoyable gifting experience for ALL of their employees.
During our initial strategy call with the WMG team, we proposed that they offer multiple employee gift boxes so that everyone could find something that resonates regardless of age, gender, or personality type.
Together, we brainstormed several design themes like self-care gifts, work-from-home gifts, cocktail gifts, family-oriented gifts, and seasonal gifts (Pssst - if you want to check out some of our other creative premium gifts for SaaS employees, check out our corporate holiday gift ideas). Our team then created a custom proposal for WMG, providing a selection of five different gift boxes. Each gift was thoughtfully curated and filled with high-quality products (like a scented custom logo candle, branded mug, or wooden logo cutting board) that people ACTUALLY use, so that every employee would have the opportunity to find a gift that they truly like and that spoke to their unique personality.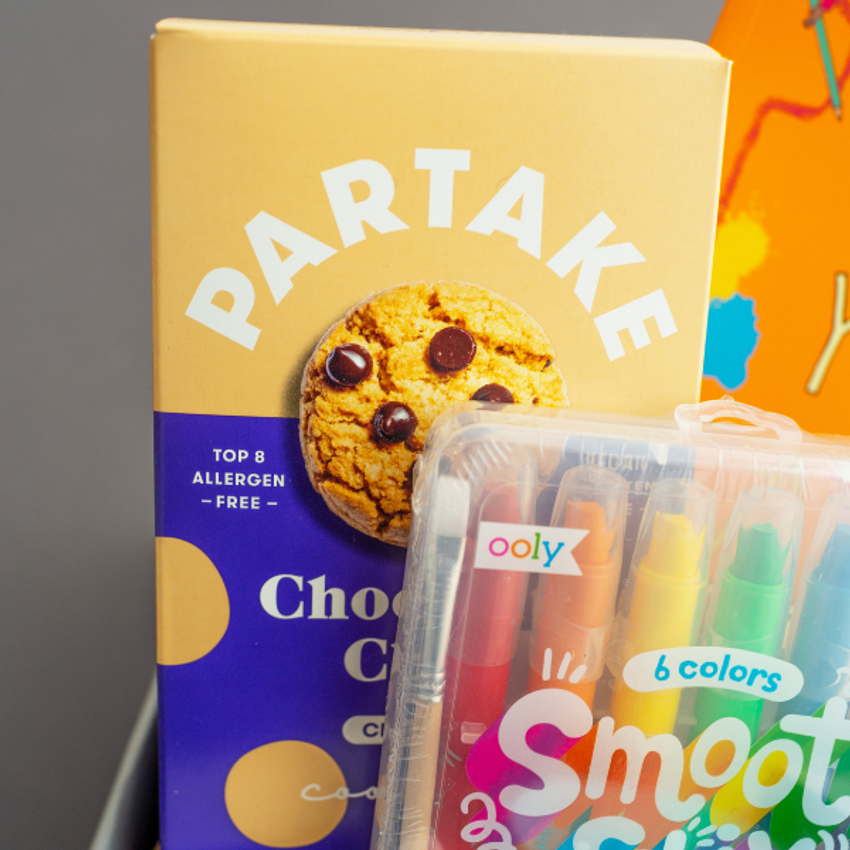 Supporting Small Businesses
Another one of WMG's top priorities was to support small businesses in a meaningful way. As a company committed to diversity and inclusion, it was important that each employee gift box incorporated products from minority-owned businesses.
At Teak & Twine, this is a natural part of our design process. Our team supports small businesses by sourcing from makers and artisans from all over so that we can provide our customers with the best products from the best small businesses.
We included some of our favorite products from small businesses who are really doing the most to make the world a better place. In "The Family Night" gift box, we added Chocolate Chip Cookies by Partake Foods, a Black-owned business whose CEO, Denise, partners with the Food Equality Initiative to ensure families in need have access to the food, education, and advocacy they deserve. "The Desk Mate" gift box included a custom logo candle by Bright Endeavors, a Chicago-based non-profit that provides meaningful employment and job training to at-risk single mothers in Chicago. These are the kind of gifts that just keep on giving!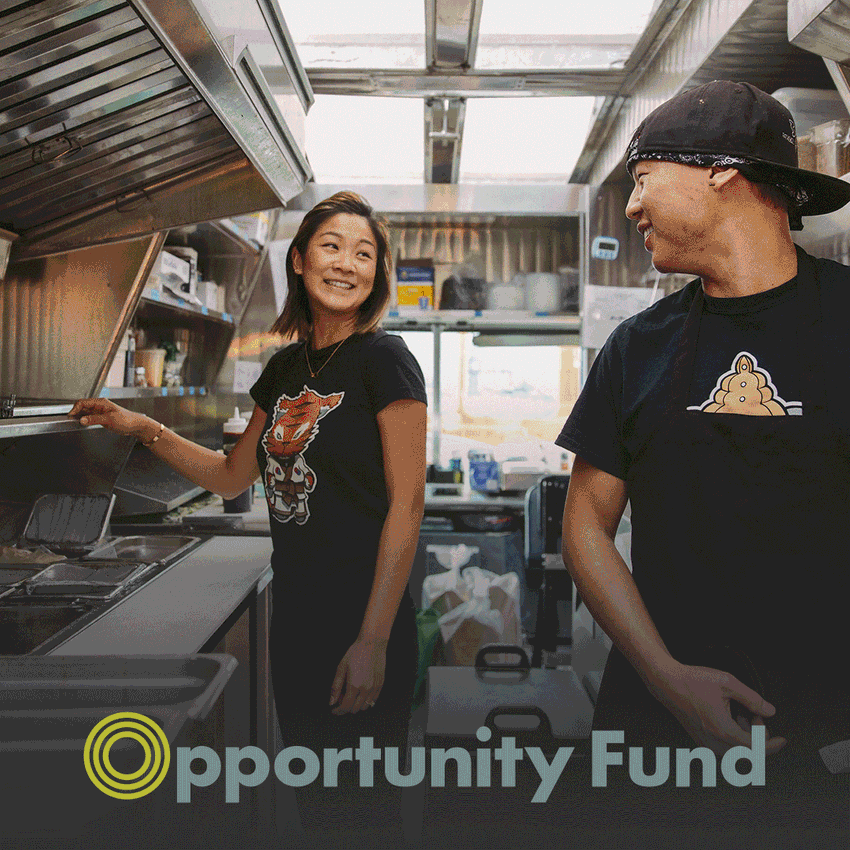 The Donation Gift Box
The team at Warner Music Group also wanted the ability to offer their employees the option to give a charitable donation in lieu of a gift. We were more than happy to help make this as simple as possible for WMG! So, we added a sixth gift, The Donation Box - when selected, the cost of an employee gift box would be donated to Opportunity Fund - specifically, their Small Business Relief Fund. Opportunity Fund is a charity organization that provides loans to low- and moderate-income individuals, immigrants, women, people of color, and other deserving but underserved small business owners. In particular, their Small Business Relief Fund supports small businesses impacted by the COVID-19 crisis – especially those run by women, people of color, and immigrants. The Fund ensures small business resilience, acting as a source of stability for small businesses and self-employed individuals throughout this crisis. Best of all, over 20% of WMG employees chose The Donation Box, a true testament to the hearts of their team members.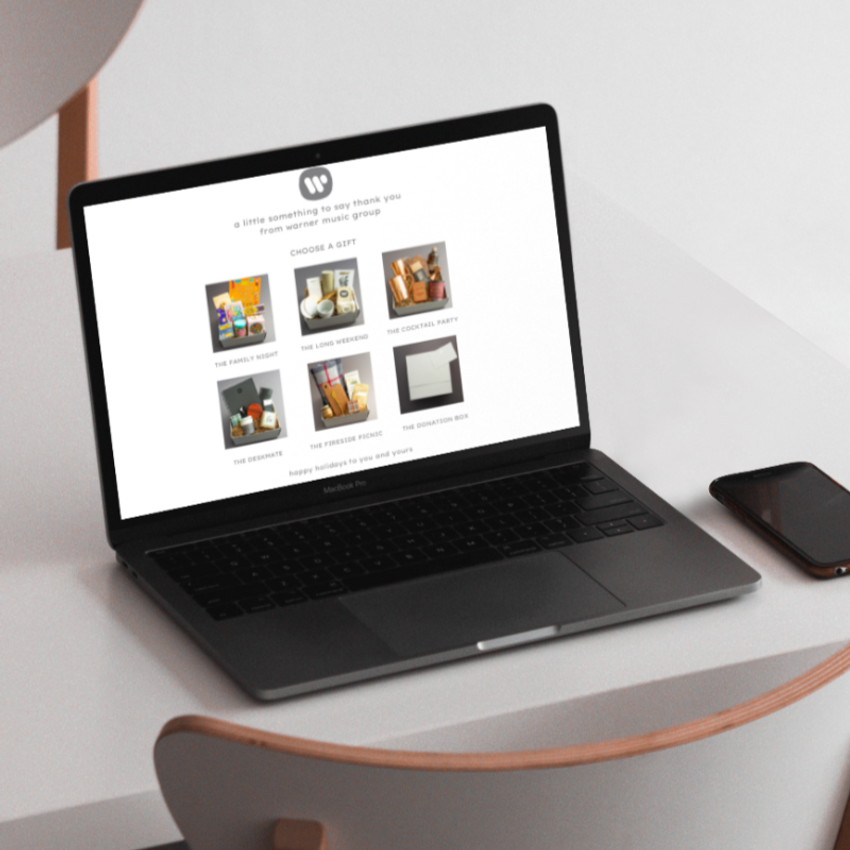 An Easy Way to Send Thousands of Gifts
Let's be honest: who wants to manage a spreadsheet of employee names + addresses + their gift of choice? No one. That's where we come in!
For clients with large-scale gifting needs, we build them their very own corporate gifting platform, which we call Gifting Portals, to help streamline this process. Gifting Portals are password-protected landing pages that feature your logo and are personalized for your company or event, featuring your selection of custom gifts for your recipients to choose from.
All the WMG team had to do was provide a link and password to their employees. From there, each employee could log in to the Gifting Portal (where they were greeted with the WMG logo and a special holiday message) and explore all of the gift options. Once they select their favorite, they simply enter their preferred mailing address and we handle the rest! Employee gift boxes were fulfilled and shipped by our team, arriving at each recipient's door within 3-4 business days.
💡Gifts in a Click: Our online Gifting Portals make it easy to send gifts and swag to your recipients! Want to see for yourself? Get a Demo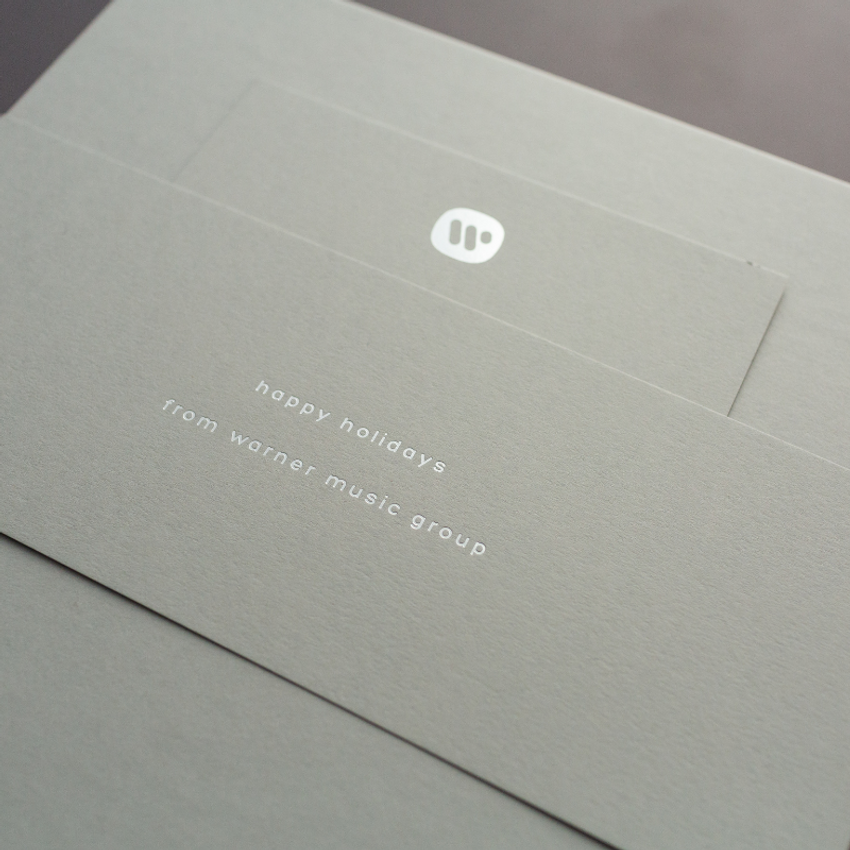 Custom Branded Packaging
Last but not least, it was crucial to the WMG team that all of the gifts be on-brand and representative of Warner Music Group. We opted for a custom branded packaging suite that featured a luxe gray box with a silver foil logo, a matching gray belly band with a simple, sweet holiday greeting. As they opened the box, each employee would find a thoughtful note thanking them for their hard work and wishing them a joyous holiday season.
We loved this tasteful branding and personal touch!
Warner Music Group's custom holiday gift boxes were a HUGE success. Their employees LOVED all the gift options they could choose from, and the team behind the scenes at WMG couldn't thank us enough for making this process so hassle-free!
At Teak & Twine, we specialize in corporate gifting projects — big and small! No matter the occasion or celebration, we help create a seamless gifting experience for all of our clients.
Written by Lisa Cox. Updated Sep. 2023.
Related Content
Why You Need a Company Swag Store
The Importance of Employee Engagement
Holiday Corporate Gift Ideas