Corporate Gifts | Employee and Teams
Gift Boxes for Employees that are Anything but Boring!
Get started
Send Unique Gifts to Show Your Appreciation
Think of Teak & Twine as an extension of your team. We develop creative employee gift ideas, then handle ALL the details to bring the gift to life. That means our corporate gift box pros handle everything from sourcing products, executing custom branding, fulfillment, and everything in between!
We Create Gifts For:
✓ Employee Appreciation
✓ Special Events
✓ Holiday Employee Gift Boxes
✓ Executive Gifts
✓ Employee Recognition and Milestone Gifts
✓ Onboarding Gifts
What are you looking for?
Ways to Send Employee Gifts With Teak & Twine
Pick from the Corporate Catalog
---
Pick from a selection of our curated gift boxes specifically designed for team and employee gifting. Then add custom elements like branded packaging and a personalized note.
2022 Corporate Catalog
Custom Branded Packaging
---
We'll make sure your brand looks its best whether that means custom branded packaging or branded products like a tumbler or even a cutting board. Either have your team design custom artwork or send us a logo and we'll handle the rest.
Branded Packaging Gallery
One-of-a-Kind Gift Boxes
---
Custom gifts are what we do best. We'll create a one-of-a-kind gift to show your team how much they are appreciated! The design process can also include incorporating your company's values as an added opportunity for engaging your team.
Past Custom Gifts
2022 Corporate Gifting Catalog
Our Corporate Gifting Catalog has our latest collection of our design-forward, corporate gift boxes — plus it's full of insight into what we do and how our gifts can help teams like yours!
✓ Past Projects ✓ New and Exclusive Gift Boxes
✓ Branding and Packaging Options ✓ Pricing and Timeline Details
And the Numbers Don't Lie!
Showing Appreciation through Gifting has a Big Impact
81%
of employees feel appreciated when they receive gifts from employers
64%
of employees would stay at their company longer if leaders showed more appreciation
Our Team Does More Than the Gift Box
Send Gifts with a Click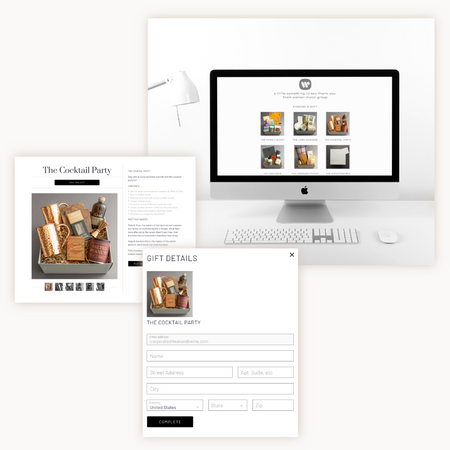 We have several ways to make collecting addresses a snap - one way is with our corporate gifting platform, Portals. These custom landing pages are tailored to your brand and display only your gifts. Recipients just log in, select a gift, and enter their shipping information - then our fulfillment team gets to work!
Shipping, Fulfillment, and Storage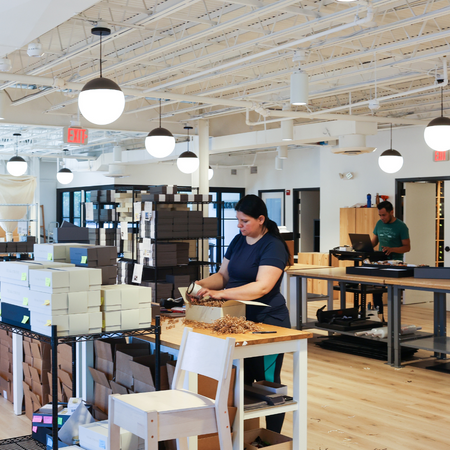 No more trying to assemble gifts in the conference room! Our warehouse ships and fulfills all gift box orders. Keeping everything under one roof means we see a project from start to finish and make sure it's EXACTLY like you imagined.
Employee Gifting FAQs
What type of employee gift boxes do you offer?
Either pick from our 2022 Corporate Gifting Catalog or talk to your account manager about creating a one-of-a-kind gift design. Our goal is to help you send employee gifts that WOW.
What do the branded employee gifts look like?
We offer a range of branding options from products to packaging. Check out our custom branded packaging gallery to see past projects.
What are the custom and personalized gift options?
Our account managers can walk you through all options for custom branding packaging, personalized notecards, branded products, and one-of-a-kind gift box designs. Check out past custom gift boxes to see examples.
What if I need to send a gift to a co-worker or employee today?
Shop our ready-to-ship team gifts - a selection of gift boxes perfect for a thank you gift, employee recognition, or just show appreciation. Or if you're looking for seasonal options, shop our corporate holiday gifts.
How do I get started?
Contact our team through the form below or book a call on our calendar.
Ready to start with your gifts? Contact Our Team!
We can't wait to hear about your project! Fill out the form below, and someone from our team will reach out within 24 hours (but often sooner!) to answer your questions, create a custom proposal, and get started.
And if you just can't wait to talk to a real, live person - book a call on our calendar or call us at: 571-347-7582.
More Team Gifting Resources
Corporate Holiday Gift Ideas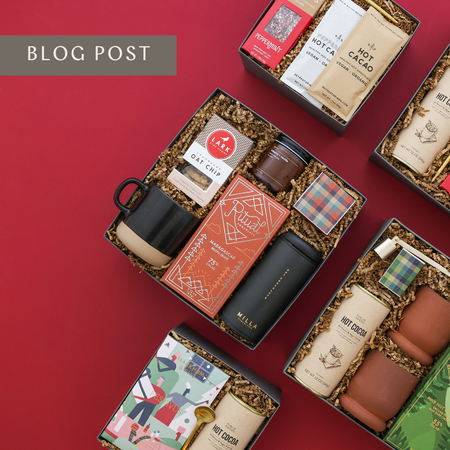 Looking for corporate holiday gift ideas for your clients and employees? Get inspired with these creative gift boxes that will dazzle your recipients this holiday season!
Corporate Holiday Gift Ideas
Employee Gifts for Warner Music Group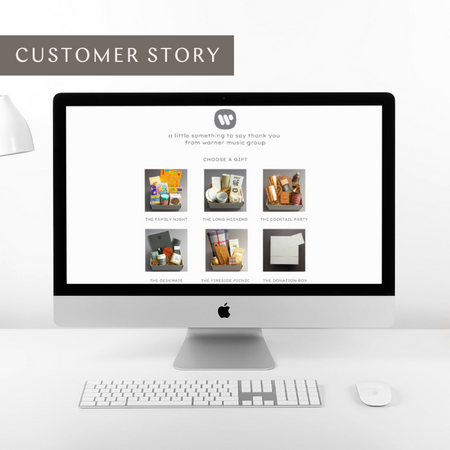 Learn about Warner Music Group's experience using Teak & Twine and our tech solutions to send holiday gifts to their 2,000 employees.
Employee Gifts for Warner Music Group
Employee Gift Ideas for 2022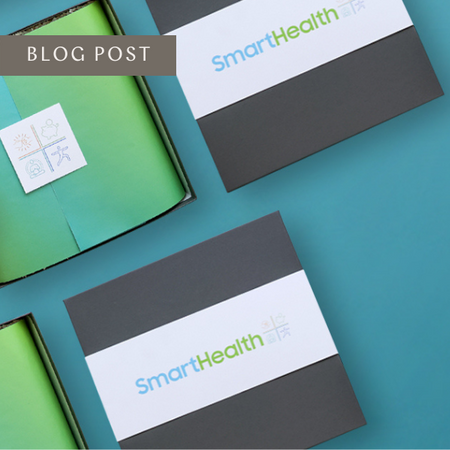 Check out some of our favorite past employee gifting projects and learn why it's so important to show employee and team appreciation.
Employee Gift Ideas