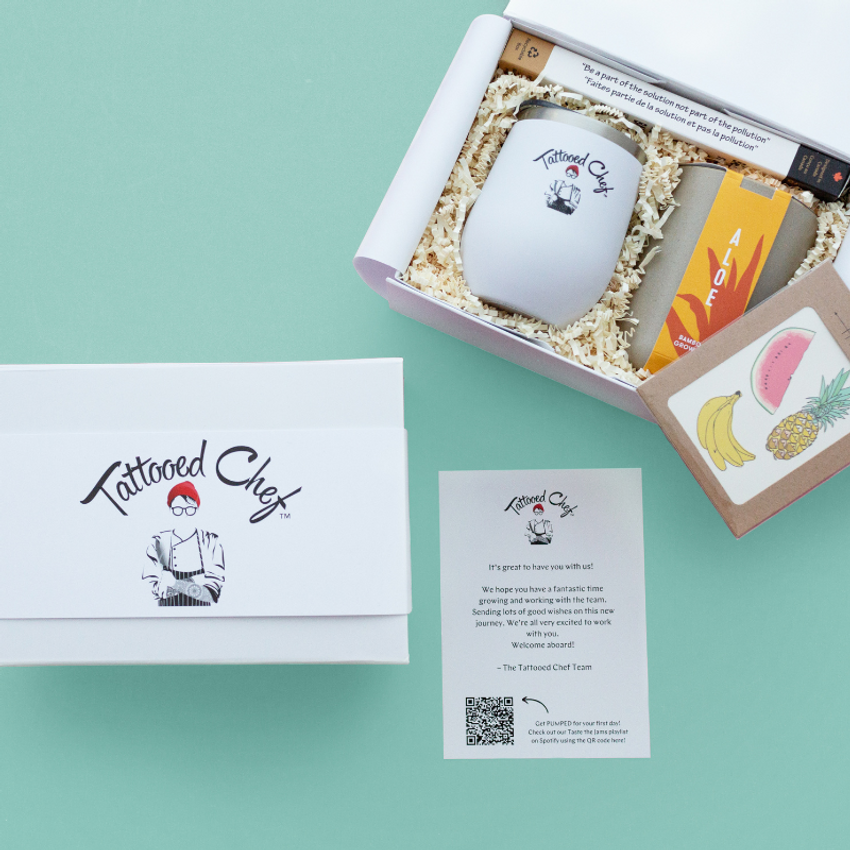 We Make Gifts Your Employees Will *Actually* Like
Say goodbye to the same-old swag! Here at Teak & Twine, we've got the skills to pay the bills when it comes to making COOL gifts for employees.
✓ Create meaningful experiences
Our gifts are so much more than just "stuff" — we thoughtfully curate gifts that bring people joy, create meaningful experiences, and make lasting memories.
✓ Reinforce company values
Whether you're all about supporting local businesses or are committed to sustainability, we'll help design the perfect gift to help you communicate what matters most.
✓ Show off company culture
Looking for head-to-toe custom branded packaging? Or need a custom gift design that goes all in on your company's schtick? No matter what, we'll make your vision come to life!
WAYS TO GIFT WITH TEAK & TWINE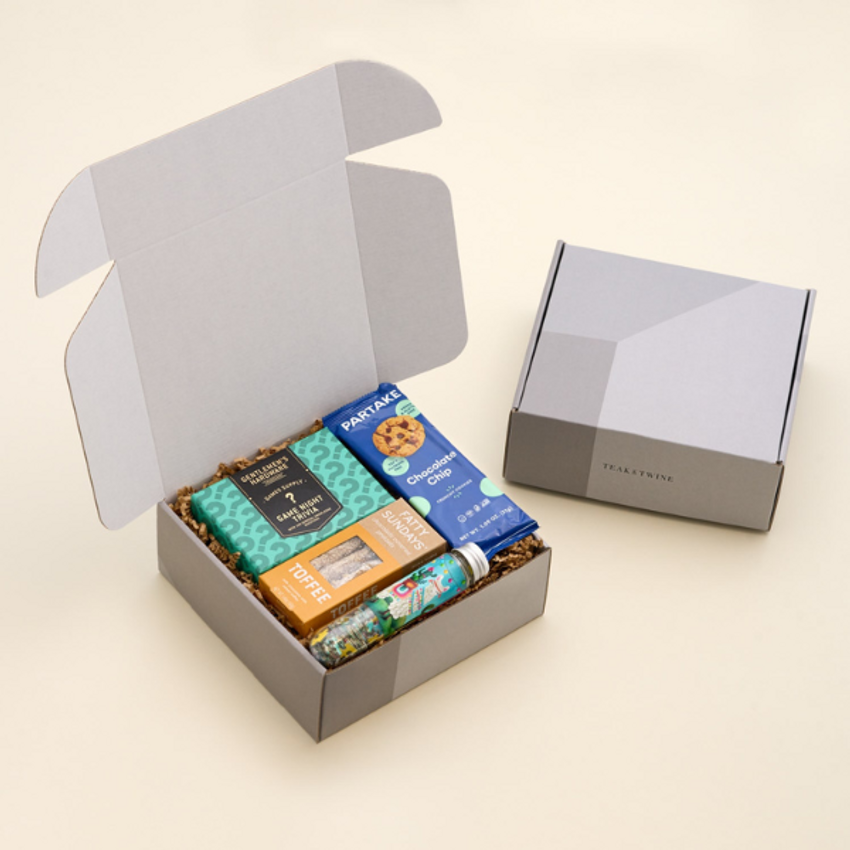 The Essentials Collection
✓ Sustainable packaging
✓ Perfect for onboarding employees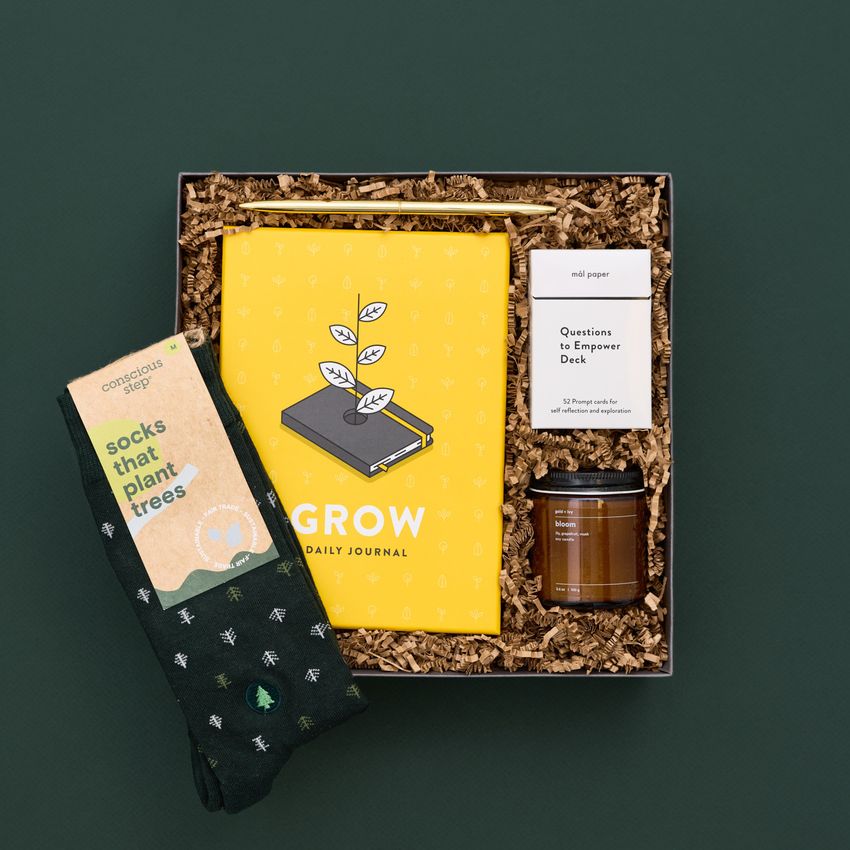 The Signature Collection
✓ 30+ unique gift designs
✓ Perfect for employee appreciation gifts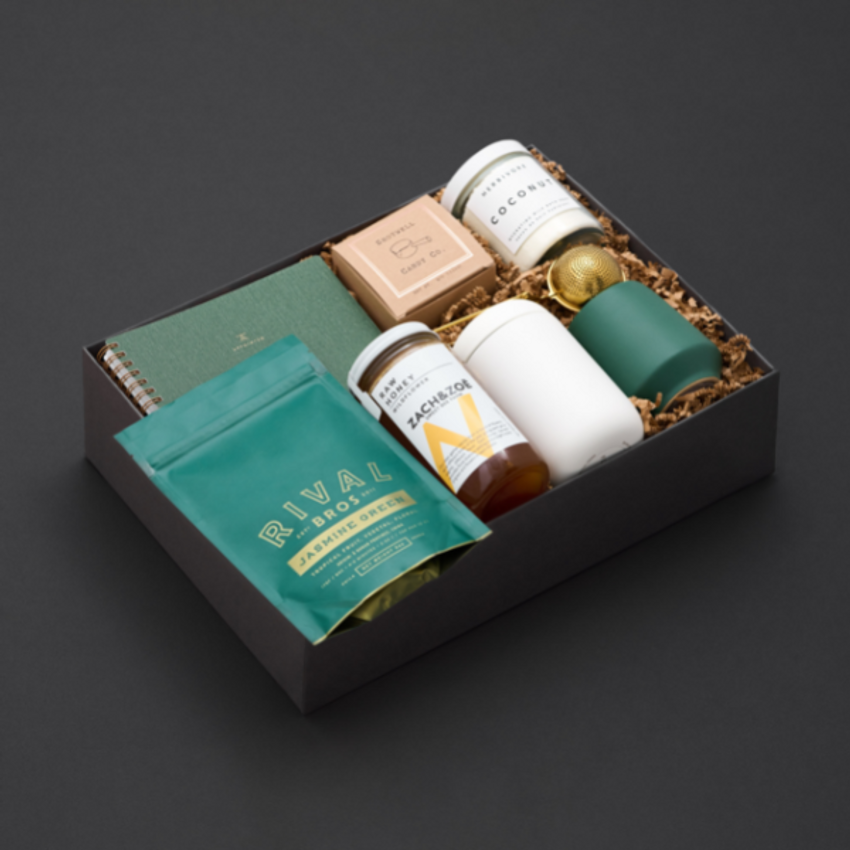 The Luxe Collection
✓ Super sleek
✓ Perfect for company milestones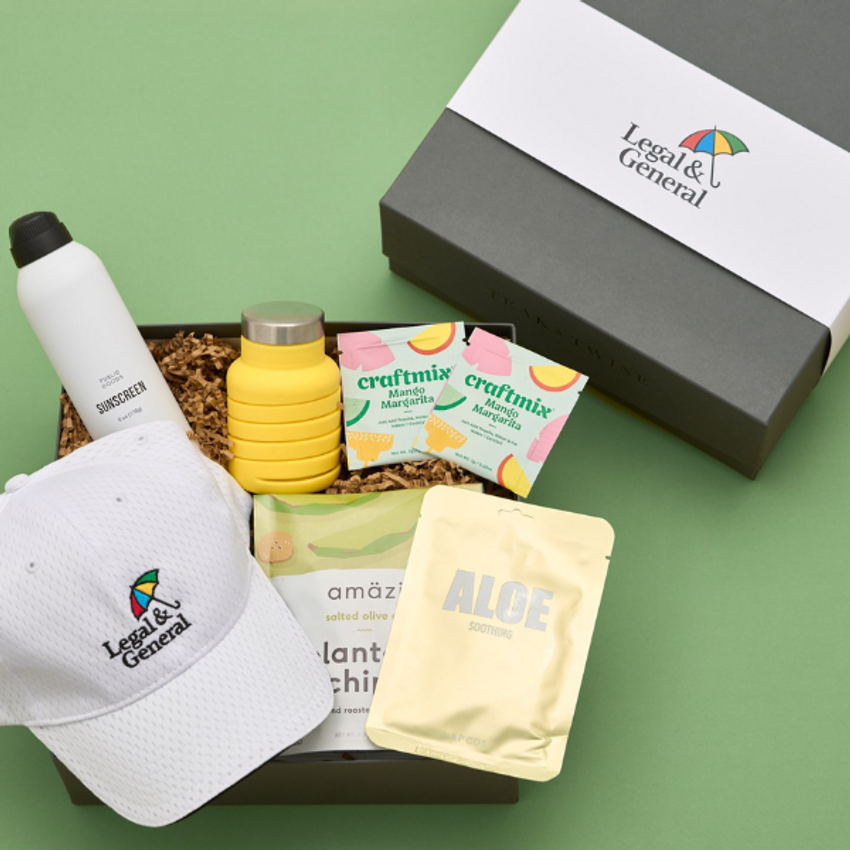 Full Service Customization
✓ Hand-selected products
✓ Perfect for unique campaigns
Get a Custom Quote for Your Project!
Fill out the form below and our team will be in touch within a business day (usually sooner!).
And if you just can't wait to talk to a real, live person - book a call on our calendar or call us at 571-347-7582
Employee and Team Gifting FAQs
Where can I find all options of corporate gifts for employees?
You can find all our full collection of curated gifts in our Corporate Gifting Catalog. But if you're looking for something fully custom, be sure to get in touch with an Account Manager who will help you create the perfect gift for your team!
Can you add our company logo to your gifts?
Absolutely! We can design a fully custom packaging suite for any gifting project — and we also carry a huge library of options for branding items inside your gift. Check out examples of past projects in our branded packaging gallery! (Minimums apply)
What are the custom and personalized gift options?
Our Account Managers can walk you through all options for branded packaging, personalized note cards, branded products, and curating gift sets around a custom theme. Check out past custom gift boxes to see examples.
We want our employees to be able to pick their own gifts. Does Teak & Twine do that?
Yes! You can offer a selection of gifts for your employees to choose from when you use our corporate gifting platform, which we call Portals. A Portal is basically a custom landing page tailored specifically for your company — this is an easy way for recipients to pick a gift of their choice! They can also enter their own shipping information (that's right, no address-wrangling required!)
We already have a bunch of swag in-house that we need to use up. Can you combine our merch with other products for employee gifts?
Absolutely! We are more than happy to incorporate any leftover swag or items you have in-house to your gifts! Simply talk to an Account Manager or learn more about our kitting and fulfillment services.
What are common use cases for employee and team gifting?
Employee gifts are always a good idea! Some of the most popular use cases are: employee onboarding, employee holiday gifts, work anniversaries and promotions, company events, or even personal employee milestones (like buying a house or welcoming a baby!)
What are the benefits of employee gifting?
After receiving a gift, 40% of employee report wanting to stay with a company longer. So memorable company gifts are a great way to improve workplace morale, promote team-building, and show your employees just how much they mean to you!
What if I need to send a gift to a co-worker or team member today?
Shop our ready-to-ship gifts for employees and teams — a selection of gift sets perfect for a thank you gift, employee recognition, or simply to show appreciation!