Custom Corporate Gifting
Not Your Average Client Gift Baskets!
Meet the Modern Version of Client Gift Baskets
At Teak & Twine, we help companies level up their gifting game. Get ready to say GOODBYE to those lackluster client gift baskets of the past, and HELLO to gifting of the future!
✓ Not your average client gifts
We've given corporate gifting a stylish makeover. Our expertly designed gift boxes are customized to reflect your brand, impress your clients, and leave a lasting impression.
✓ Top-notch customer service
While our gifts are modern, our customer service is classic — that means our Account Managers work one-on-one with you to ensure the perfect gifting experience from start to finish.
✓ Customization superpowers
From gift design to product sourcing to branded packaging and beyond, we make your brand look its best every time!
Ways to Gift with Teak & Twine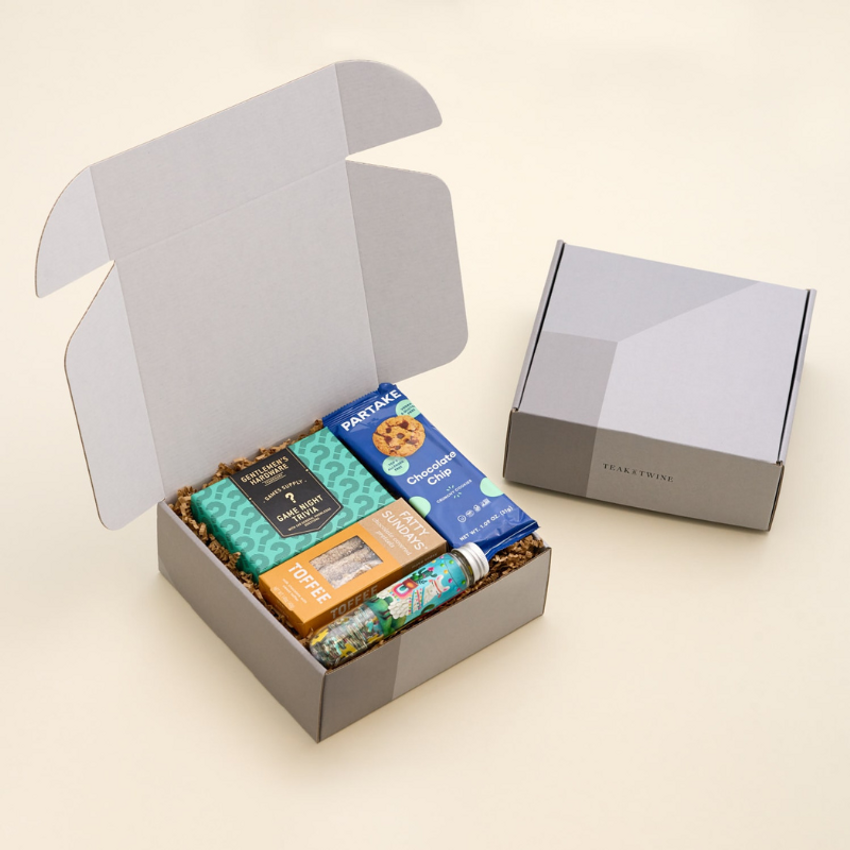 The Essentials Collection
✓ Sustainable packaging
✓ A great alternative to client gift baskets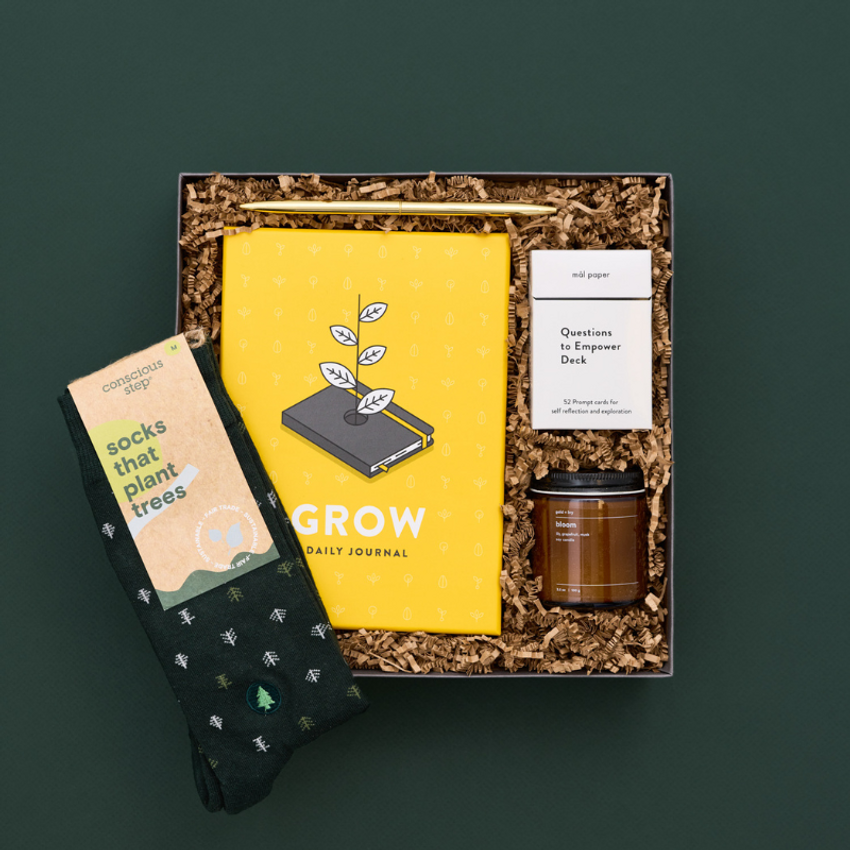 The Signature Collection
✓ 30+ unique gift designs
✓ Featuring Gifts That Give Back, Local Gifts, and more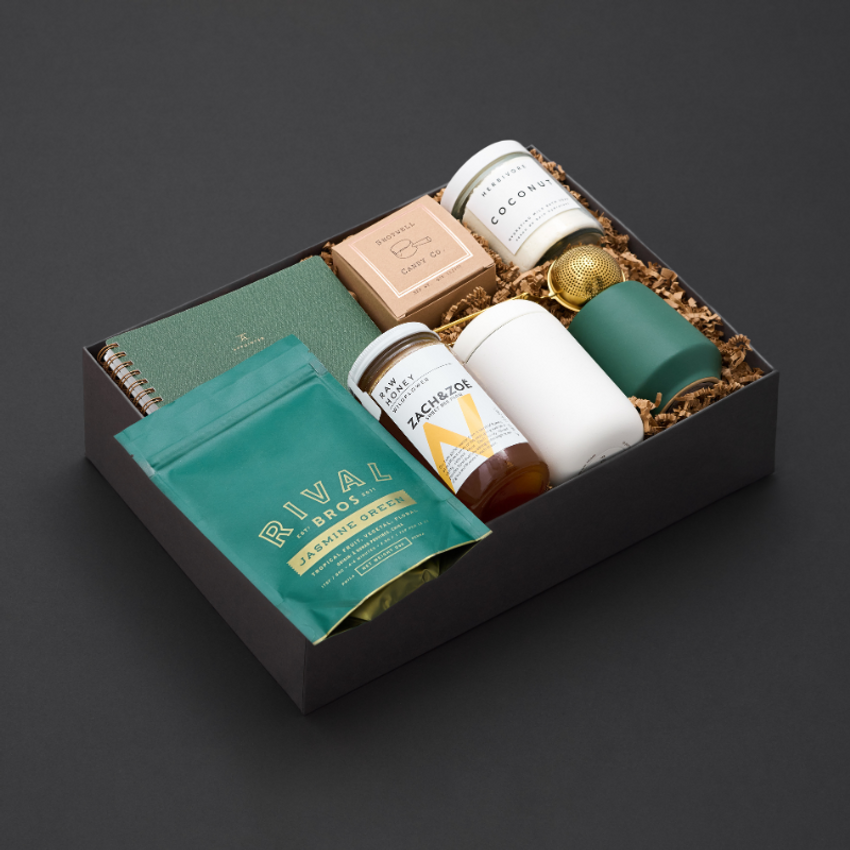 The Luxe Collection
✓ Super sleek
✓ Luxury version of client gift baskets for VIP clients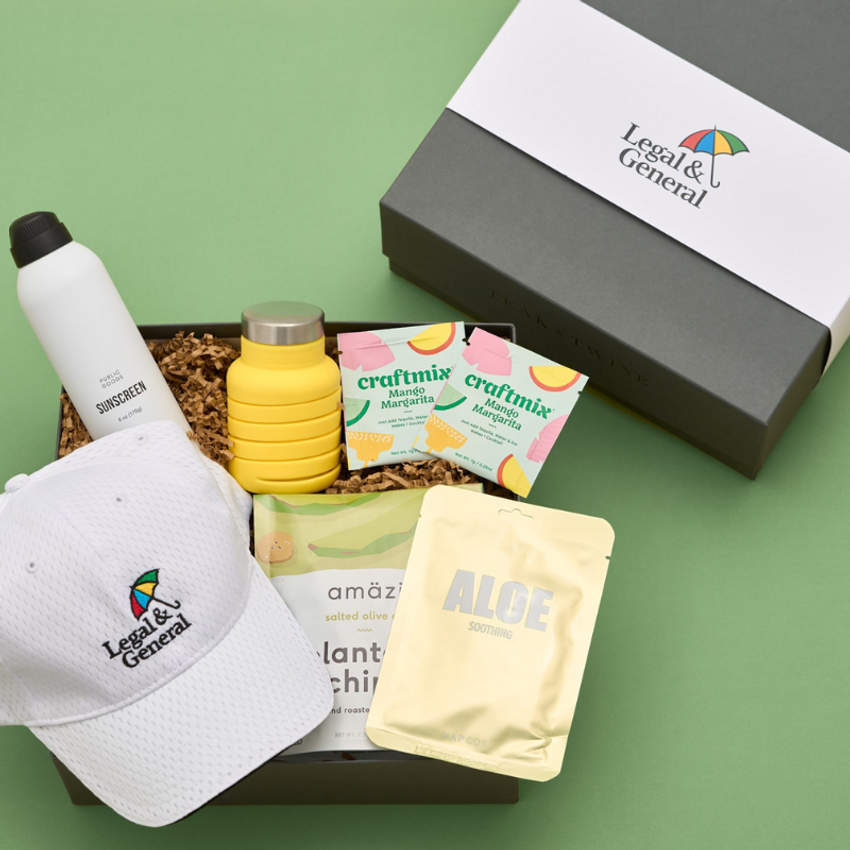 Full Service Customization
✓Hand-selected products
✓Custom branded packaging suites
Contact Our Team
Get a Quote for Your Client Gift Baskets!
Fill out the form below, and our team will be in touch within a business day (usually sooner!) to get started. And if you can't wait to talk to a real live person, just book a call on our calendar or give us a call at 571-347-7582.
Gift Sets and Corporate Options
There are endless options for celebrating the season in style! Check out the full collection of holiday gift sets for a Christmas gift or a glitzy gift perfect for ringing in the New Year.
And if you're looking for bulk options for employees or clients, learn more about our corporate gifting capabilities. Our team of gifting pros will curate a custom gift for your company or event. Picture unique products with branded packaging and even branded swag your recipients will love!