The Afternoon Tea
$135.00
QTY:
1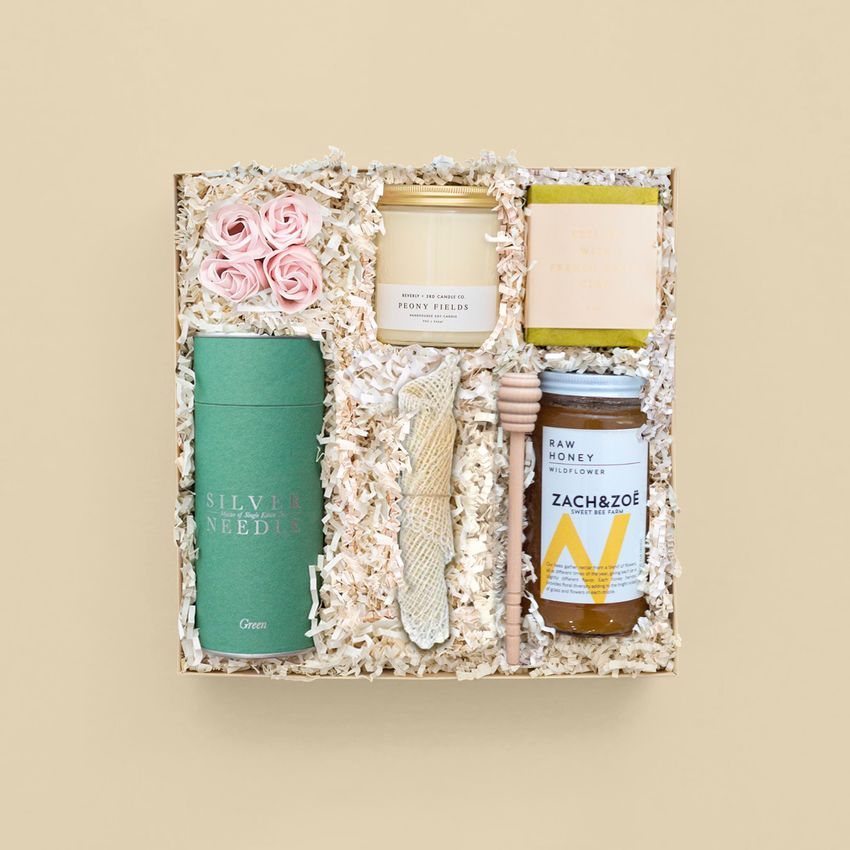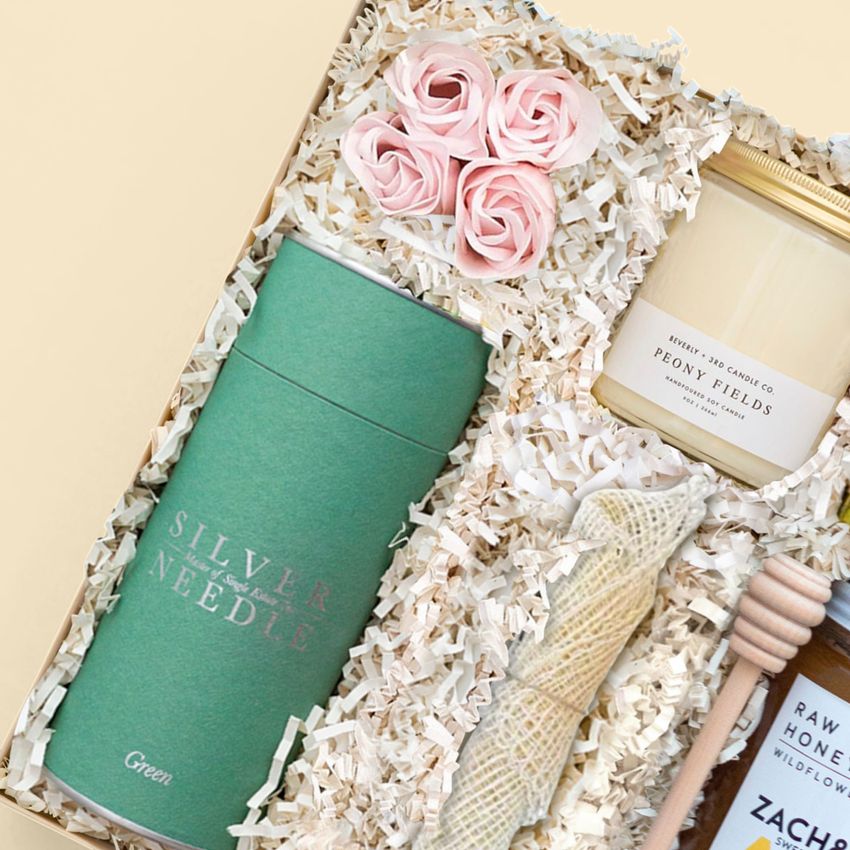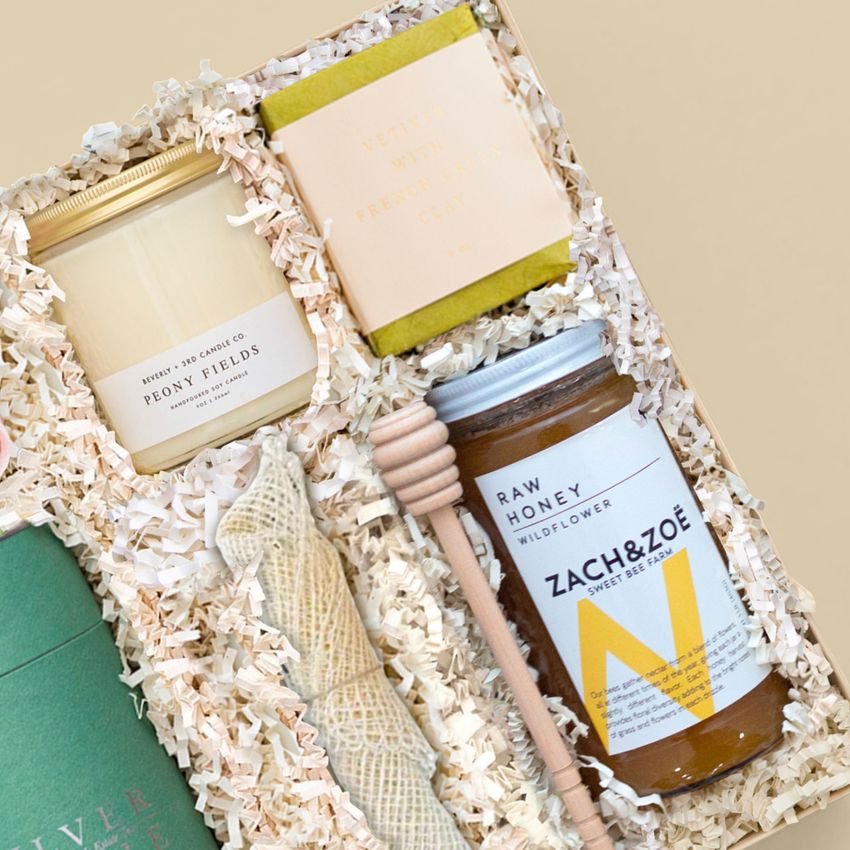 Description
With scents from an English garden, a beautifully packaged green tea, and the most delicious honey, this tea gift set is perfect for a relaxing afternoon. The Afternoon Tea combines some of our all-time favorite products with our brand new artisanal facial cloth by Public good and Bergamot + Black Tea candle by Sydney Hale Candy Co.
This gift is packaged in our signature gift box (10") with an embossed Teak & Twine band.
Gift Box Contents
Rose soaps
Green tea by Silver Needle
Bergamot + Black Tea candle by Sydney Hale Candy Co
Facial cloth by Public goods
Goat milk and basil soap by Saipua
Raw Wildflower Honey by Zach & Zoë
Honey dipper
Shipping
Gifts ship within 1-3 business days, with expedited options available at checkout. All costs will be calculated during the checkout process. Read full shipping and returns details here.
Not Quite the Right Fit?
Make your vision come true with our kitting and fulfillment services. We can add this to a customized gift box or combine it your own custom swag. Then, use any or all of our kitting and fulfillment offerings.
Ship your kits anytime, anywhere
Contact one of our gift specialists, and we'll get you gifting the way you need to!
01 Green Loose Leaf Tea by Silver Needle
03 Peony Fields Candle by Beverly + 3rd Candle Co.
04 Vetiver with French Green Clay Soap by Saipua
05 Woven Face Cloth by Public Goods
07 Wildflower Honey by Zach & Zoë Sweet Bee Farm
Take me home!