Codal | The Foodie
$0.00
QTY:
1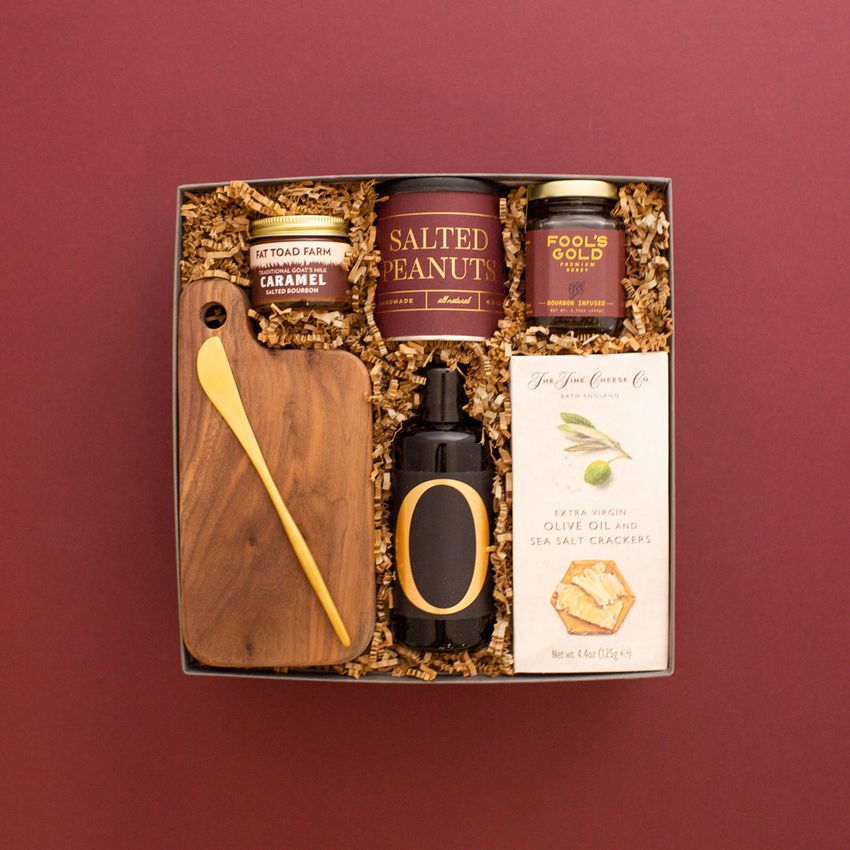 CONTENTS
Salted bourbon caramel by Fat Toad Farms
Salted peanuts by Hope & Harmony Farms
Bourbon-infused honey by Fool's Gold
Walnut cutting board by Make & Stow
Gold cheese spreader
Extra virgin olive oil
Sea Salt & Olive Oil Crackers by The Fine Cheese Co.
INSPIRATION
The most mouth-watering of our gifts, The Foodie is full of all the tastiest treats packaged into one gift! Bon appétit!
INSTRUCTIONS
To select this gift, please click "pick this gift" and enter your shipping address. A special delivery will then be on its way to you shortly!