The Fun & Games
$58.00
QTY:
1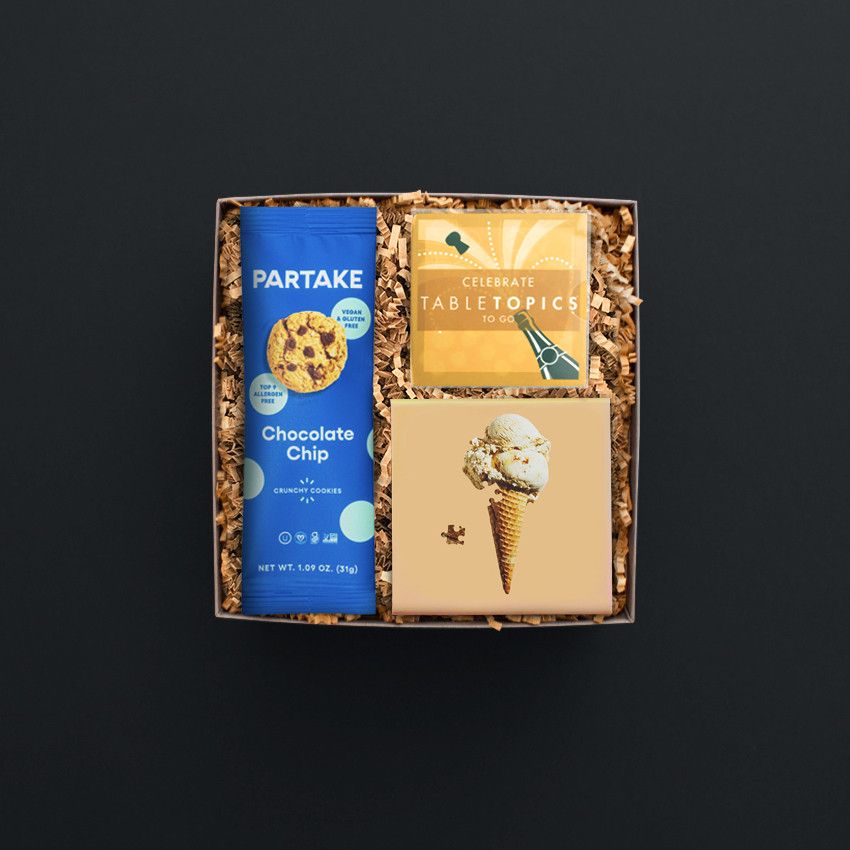 Spark joy with The Fun & Games gift box! This gift includes some of our all time favorite products, like chocolate chip cookies by Partake, a celebration themed TableTopics game, and a mini ice cream puzzle by Areaware!
This gift is packaged in our signature gift box (7") with an embossed Teak & Twine band.
Gift Box Contents
Double Chocolate chip cookie snack pack by Partake
Celebration themed conversation starter by TableTopics
Ice cream cone mini puzzle by Areaware
Shipping
Gifts ship within 1-3 business days, with expedited options available at checkout. All costs will be calculated during the checkout process. Read full shipping and returns details here.
01 "Celebrate" Conversation Starters by Table Topics
02 Honeycomb Scoop Puzzle by Little Puzzle Thing
03 Double Chocolate Chip Cookie Snack Pack by Partake
Take me home!