Outreach | The Inspiring Others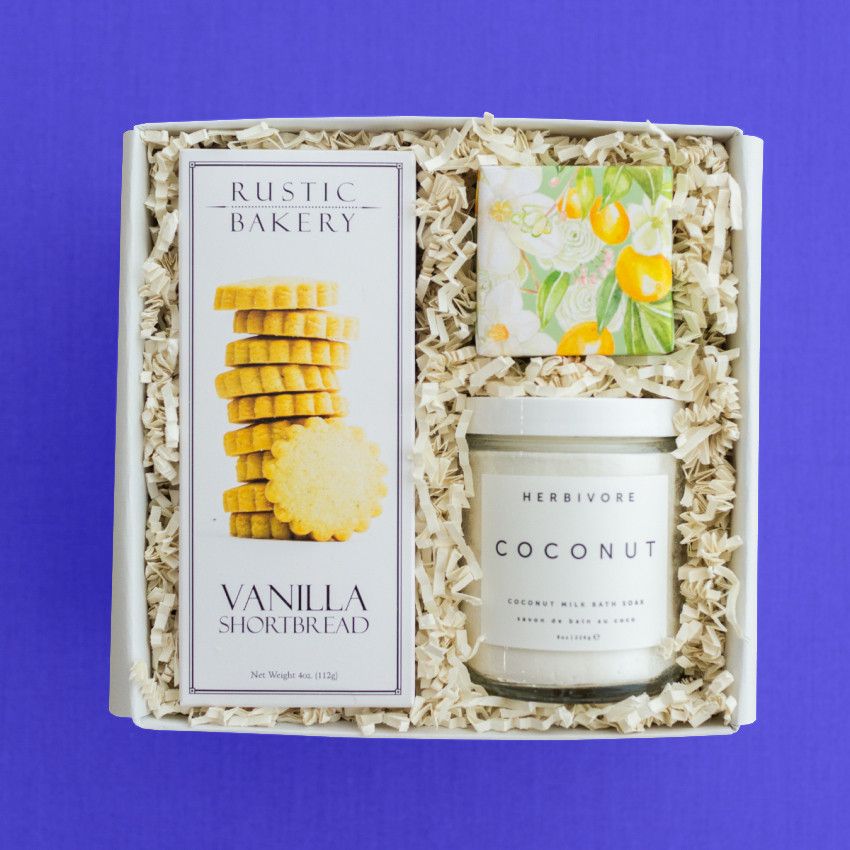 With tasty treats and a bath soak that will make you think you are on a tropical vacation, this gift will brighten your day the same way Outreach brightens the lives of your clients by helping them change the world! And you totally deserve it.
CONTENTS
Sugarfina gummies in green floral wrap by Lana's shop
Vanilla shortbread cookies by Rustic Bakery
Coconut bath soak by Herbivore Botanicals
01 Vanilla Shortbread Cookies by Rustic Bakery
02 Coconut Milk Bath Soak by Herbivore
03 Sugarfina candies with green spring flower wrap
Take me home!