The Self Care
$94.00
QTY:
1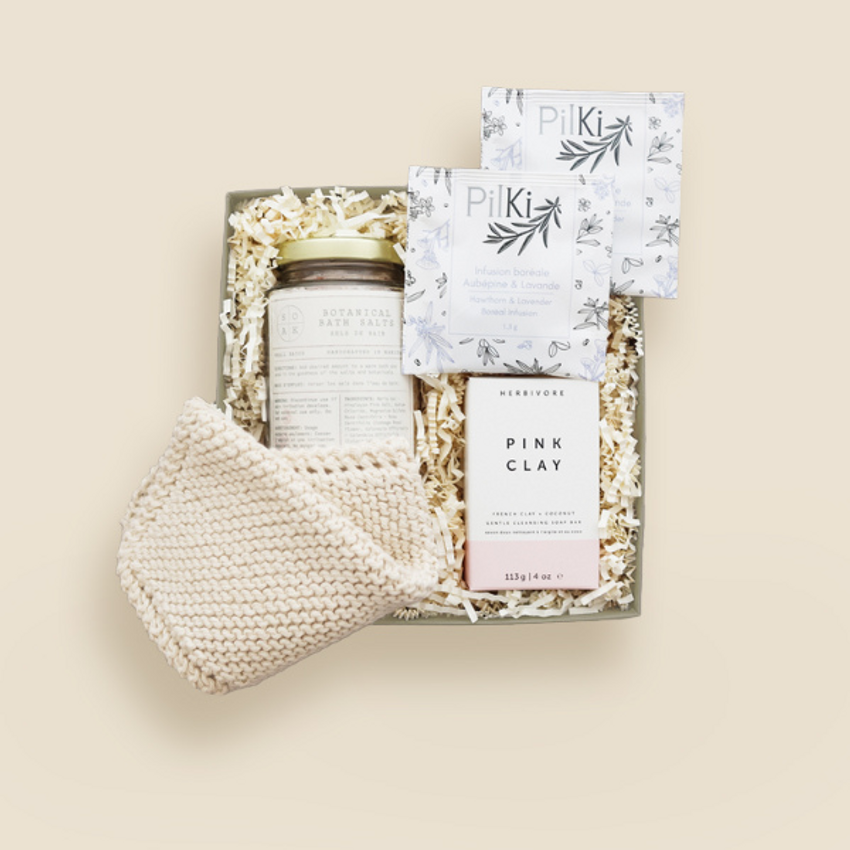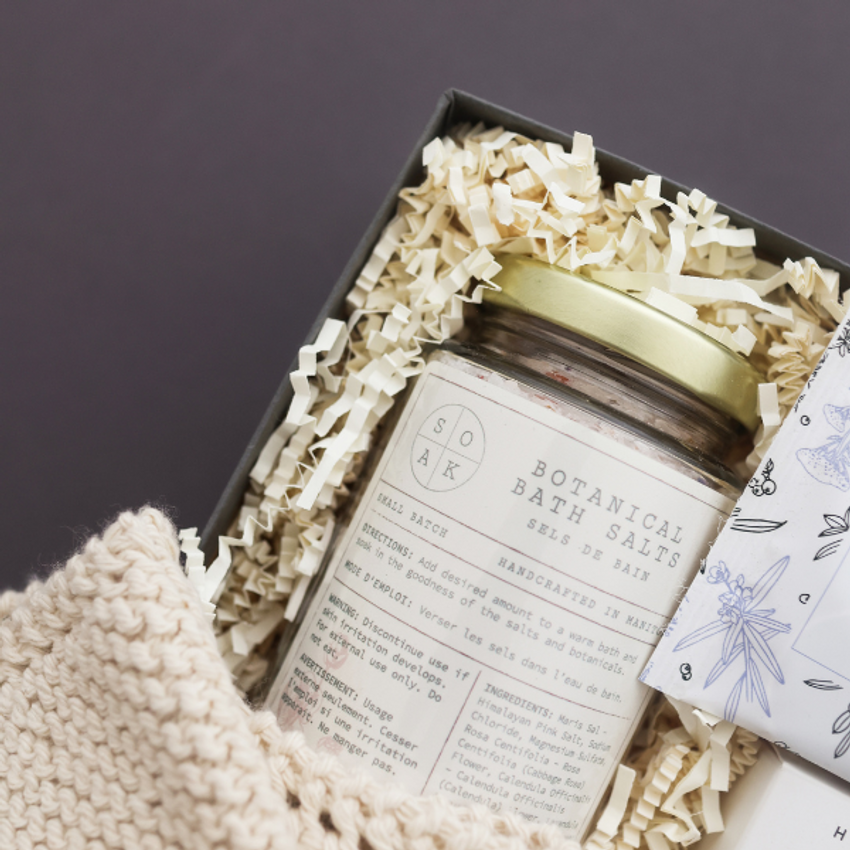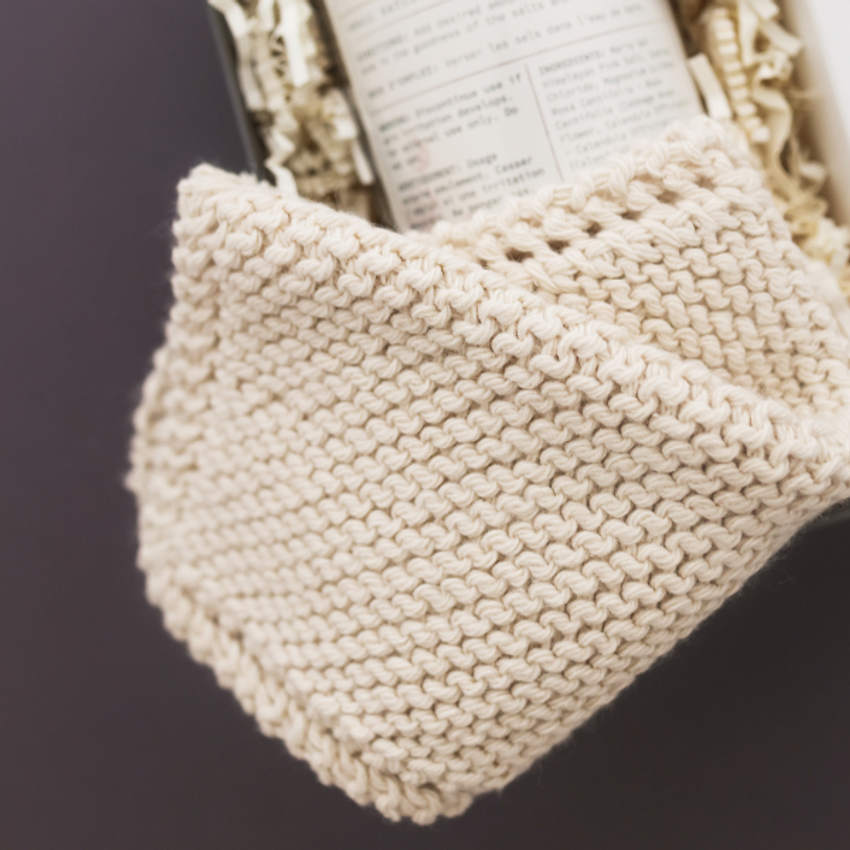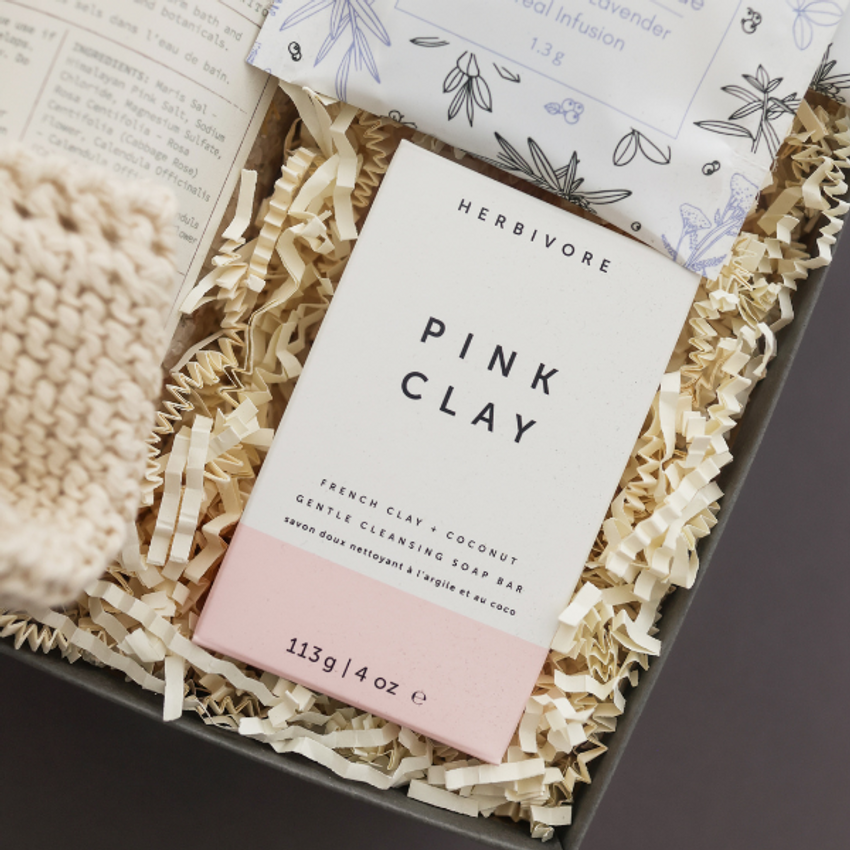 Description
The Self Care gift box is filled to the brim with soothing essentials like botanical bath salts, a lavender face mask, a handwoven facial cloth, and small batch pink clay soap. The Self Care is the ideal gift for someone who deserves rest and relaxation.
This gift is packaged in our signature gift box (7") with an embossed Teak & Twine band.
Gift Box Contents
Botanical bath salts by SOAK Bath Co
Hawthorn & Lavender face mask by PilKi
Handwoven facial cloth by Public Goods
Pink clay soap by Herbivore
Shipping
Gifts ship within 1-3 business days, with expedited options available at checkout. All costs will be calculated during the checkout process. Read full shipping and returns details here.
01 Set of Hawthorn and Lavender Tea by Pilki
03 Woven Face Cloth by Public Goods
04 Botanical Bath Salts by SOAK Bath Co.
Take me home!