The Toast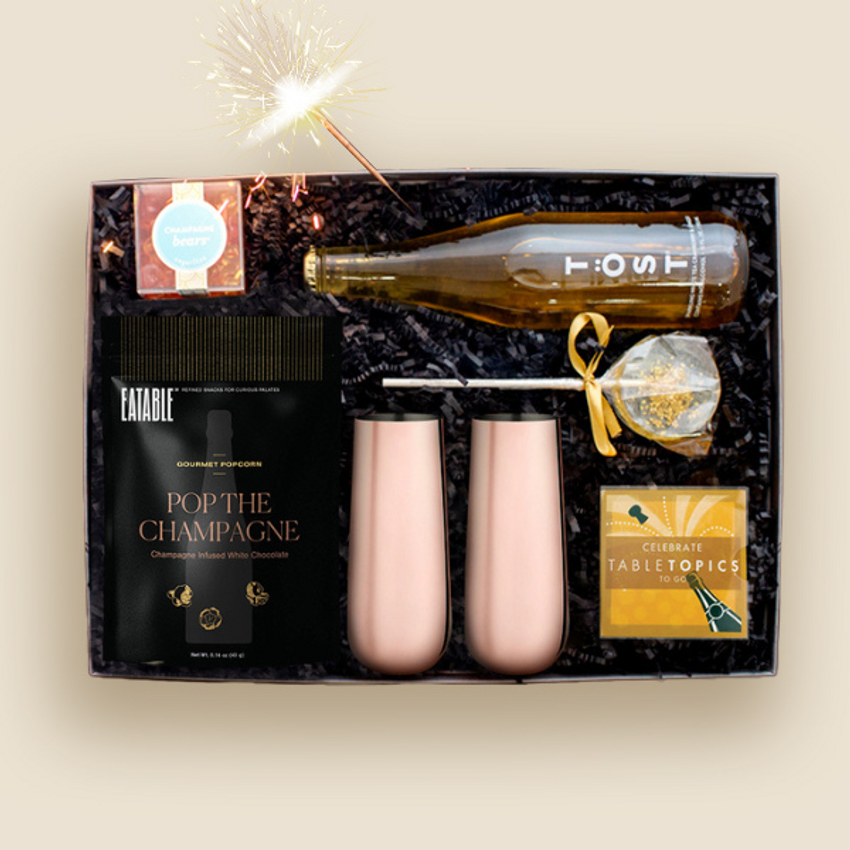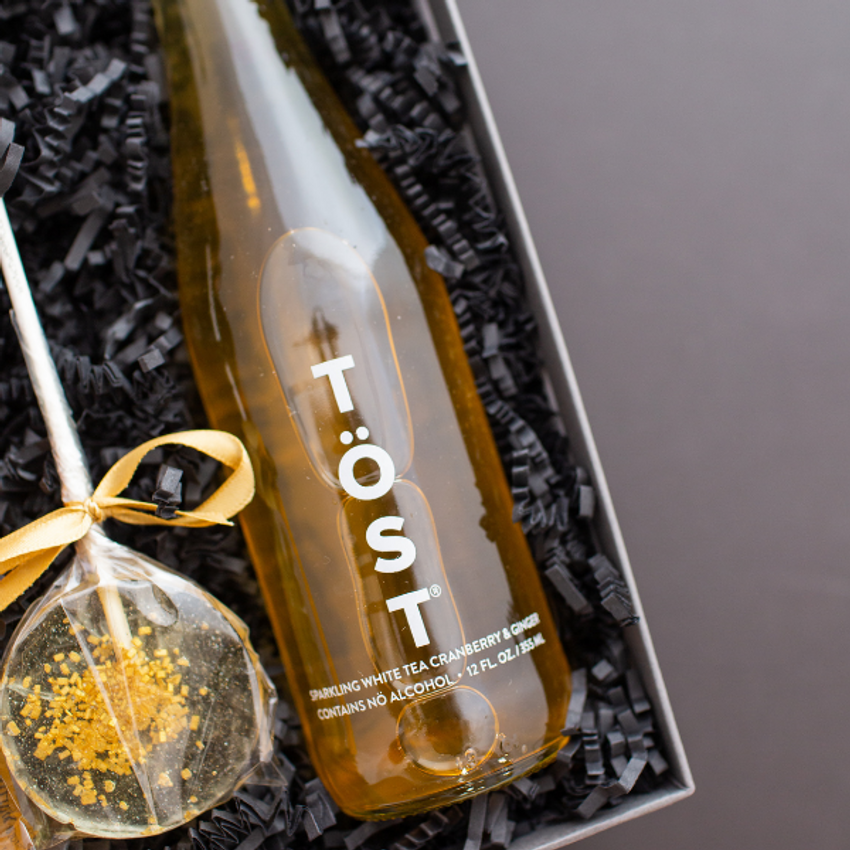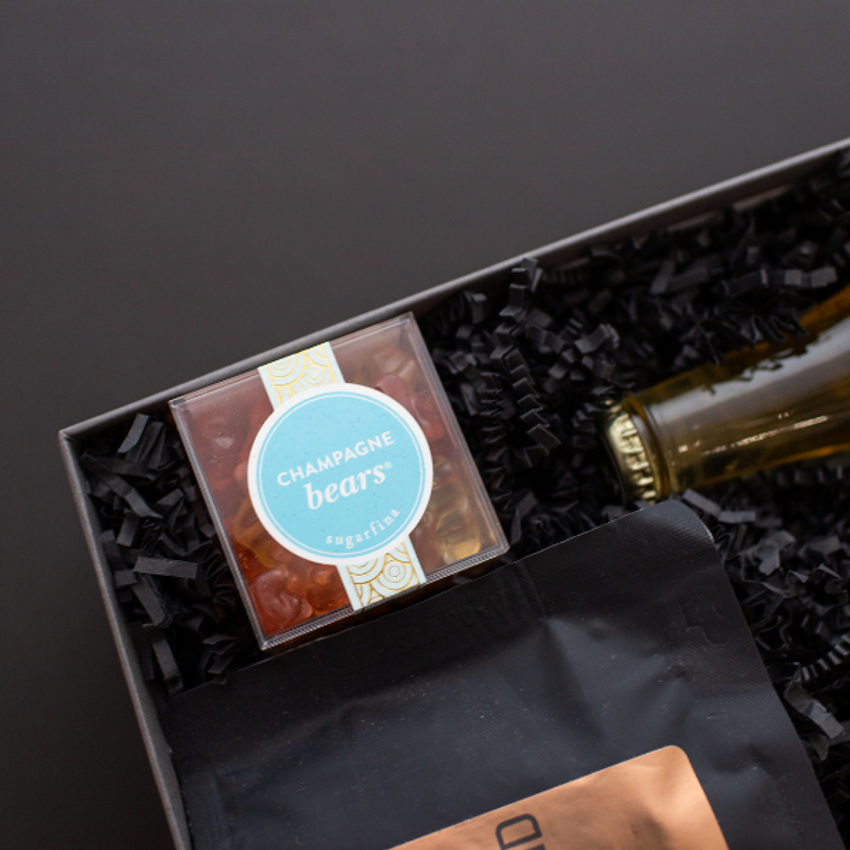 Description
Cheers to a great year! This celebration gift box makes it easy to toast to the success and accomplishments of your colleagues, clients, family, or friends. The Toast includes a bottle of sparkling white tea by TOST, a pair of copper stemless champagne flutes, festive popcorn by Eatable, and SO much more to ensure that you truly dazzle whoever receives it!
Looking for luxury corporate gifts? Look no further!
This gift is packaged in our signature gift box (14") with an embossed Teak & Twine band.
Gift Box Contents
Champagne bears by Sugarfina
Sparkler by TOPS Malibu
Sparkling white tea by TOST
"Pop the champagne" popcorn by Eatable
Champagne lollipop
Copper stemless champagne flutes
Conversation starters by Table Topics
Bulk and Corporate Gifting Options
Are you looking for 40+ gifts or customization options? Learn about our corporate gift boxes where you can order this gift in bulk or add branding like your company logo to the champagne flutes! Learn more.
Shipping
Gifts ship within 1-3 business days, with expedited options available at checkout. All costs will be calculated during the checkout process. Read full shipping and returns details here.
Not Quite the Right Fit?
Make your vision come true with our kitting and fulfillment services. We can add this to a customized gift box or combine it your own custom swag. Then, use any or all of our kitting and fulfillment offerings.
Ship your kits anytime, anywhere
Contact one of our gift specialists, and we'll get you gifting the way you need to!
01 "Pop the Champagne" Gourmet Popcorn by Eatable
02 Champagne Gummy Bears by Sugarfina
03 Sparkler by TOPS Malibu
04 Champagne Lollipop by Sweet Caroline Confections
05 "Celebrate" Conversation Starters by Table Topics
06 Sparkling White Tea by TÖST
07 Copper Champagne Flute Set by Viski
Take me home!