The Energize
$86.00
QTY:
1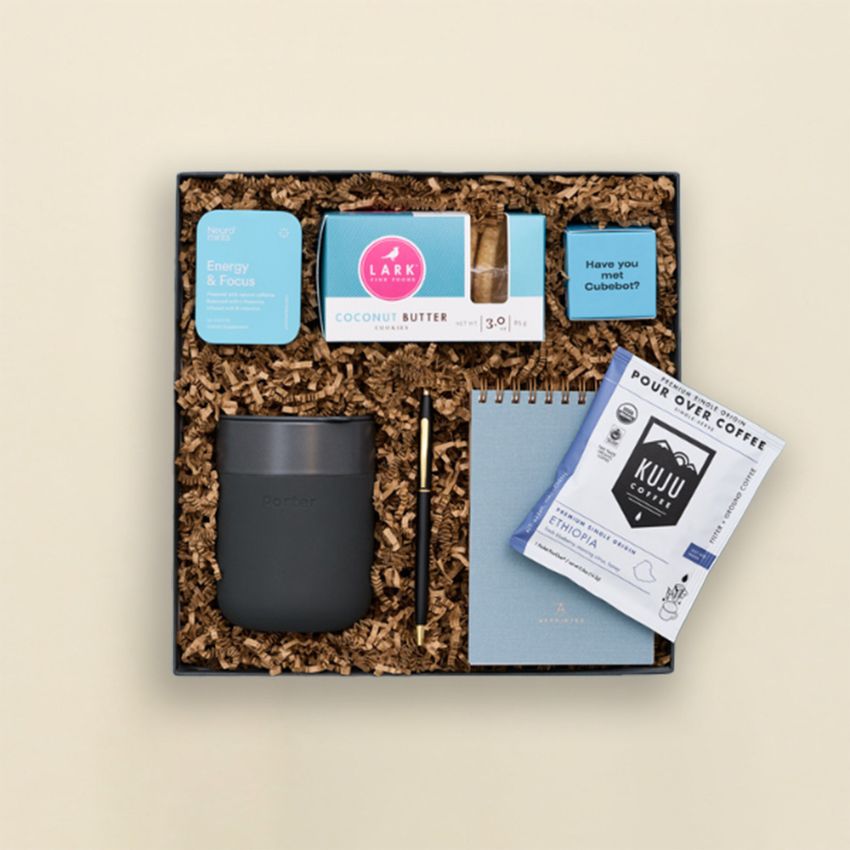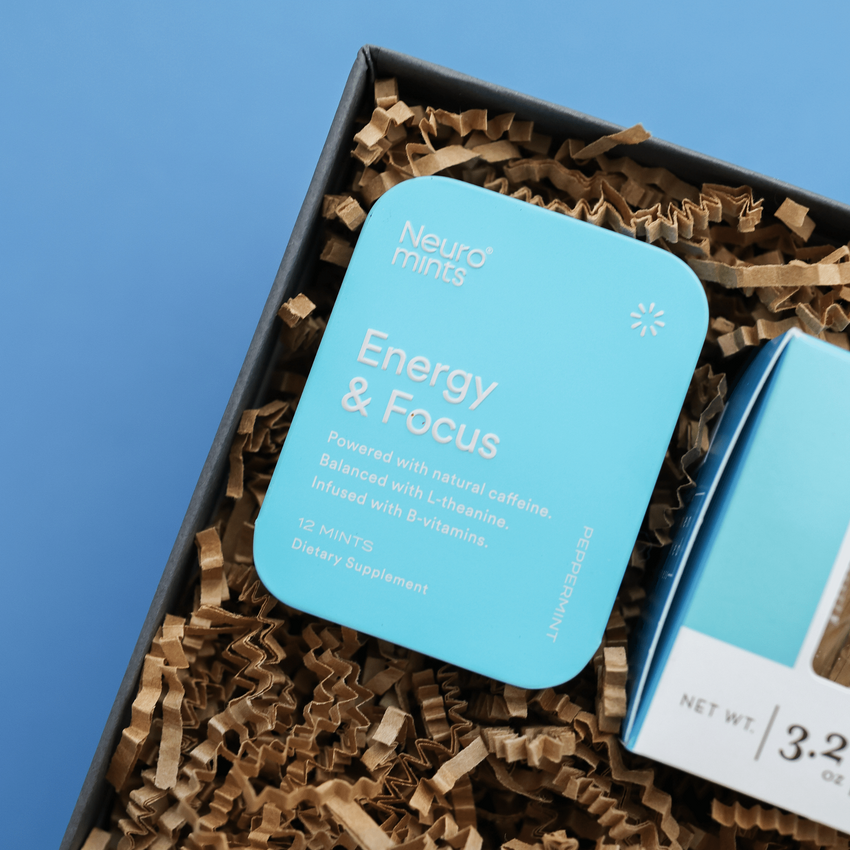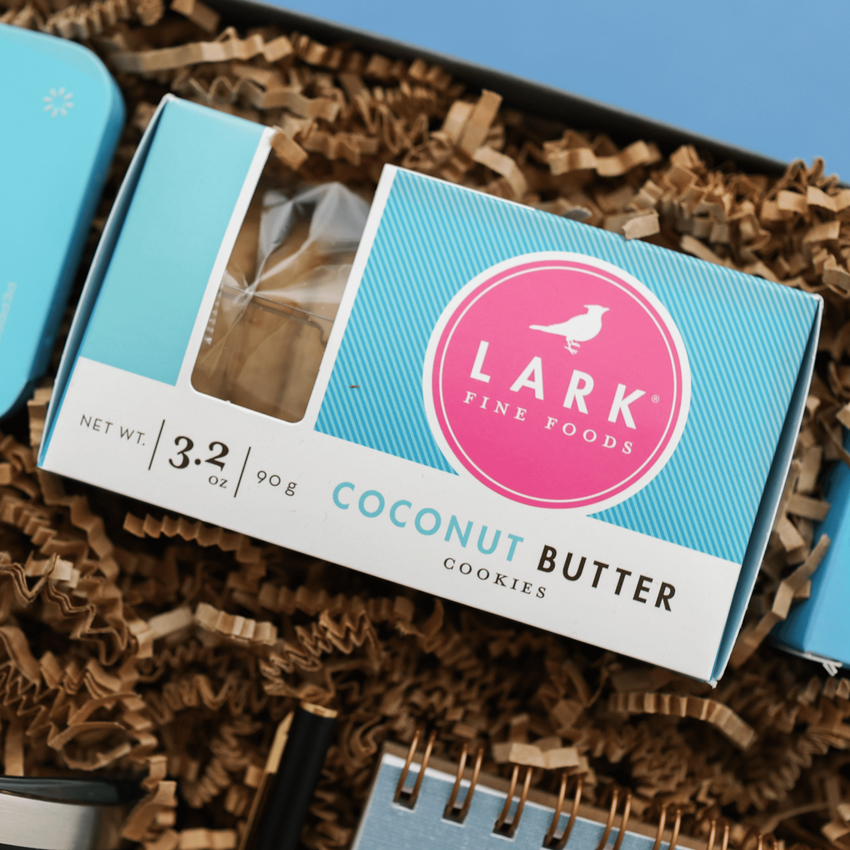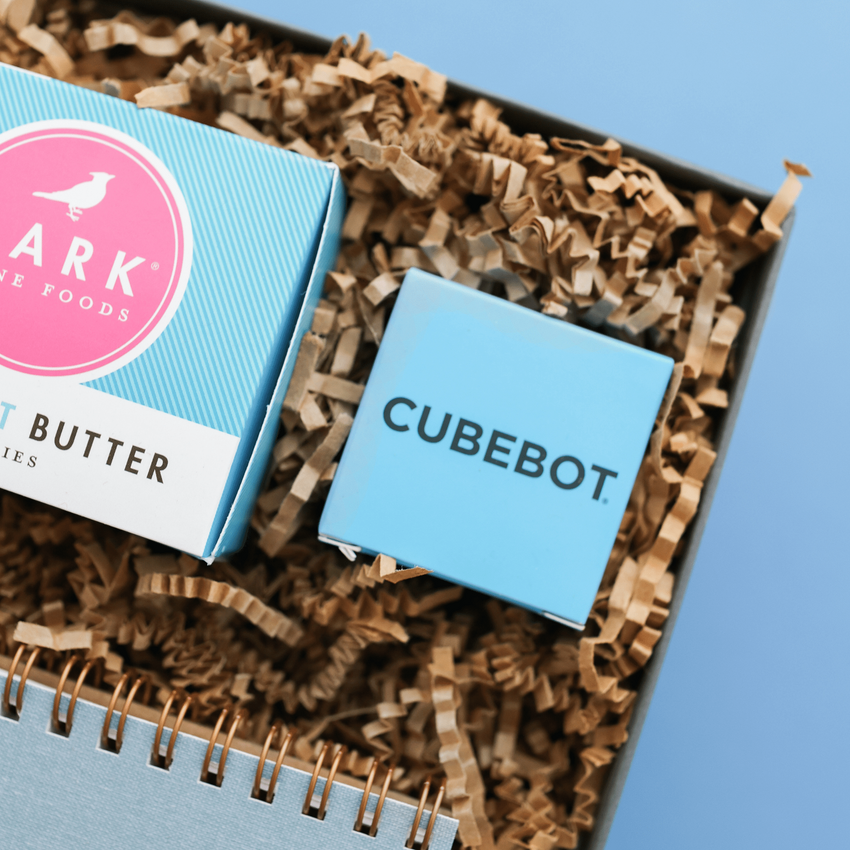 CONTENTS
Mini wooden robot puzzle by Cubebot
Cookies by Lark
Energy and focus mints by Neuro Mints
12 oz Charcoal Tumbler
Pocket Notebook by Appointed in Chambray
Single serving pour-over coffee packet by Kuju Coffee
Black pen


INSPIRATION
The Energizer gift has everything a person could need to help them jumping into action! From starting their day with a coffee-kick aaand ending it with the tastiest sweet treats, this gift has everything you need to stay focused and energized. The Energizer is perfect as a back-to-the-office gift, client gift, birthday gift ... or for anyone who can't stop raving about their new pour-over! And hey, what better way to kick up conference swag a notch?
This gift is packaged in our signature gift box (10") with an embossed Teak & Twine band.


SHIPPING:
Gifts ship within 1-3 business days, with expedited options available at checkout. All costs will be calculated during the checkout process. Read full shipping and returns details here.
02 Chambray Pocket Notebook by Appointed
03 Blue Micro Cube Bot by Areaware
04 Charcoal Porter Mug 12oz. by W&P
05 Energy & Focus Mints by Neuro Mints
06 Coconut Butter Cookies by Lark Fine Foods
07 Ethiopia Blend Pour Over Coffee by Kuju Coffee
Take me home!