The Office Essentials
$137.00
QTY:
1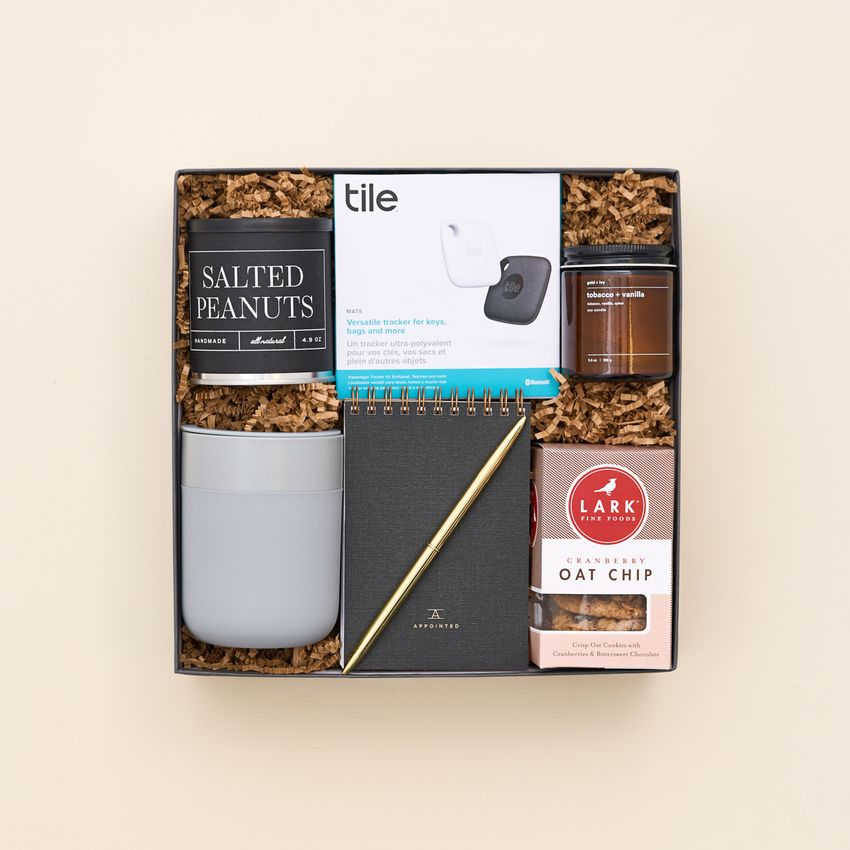 Description
For the busy professional, this gift is full of, yep, you guessed it: our favorite office essentials! Even if the office looks a little different these days, The Office Essentials features an assortment of items to enhance any workday, including productivity tools and treats for a morning or afternoon pick-me-up. This is a perfect custom gift for media events, employees, clients and friends!
This gift is packaged in our signature gift box (10") with an embossed Teak & Twine band.
Gift Box Contents
Mini Vanilla & Tobacco candle by Gold + Ivy
Tile Key Finder
Salted Peanuts by Hope & Harmony Farms
12 oz Porter mug by W&P
Notebook by Appointed
Gold pen
Cookies by Lark Fine Foods
Shipping
Gifts ship within 1-3 business days, with expedited options available at checkout. All costs will be calculated during the checkout process. Read full shipping and returns details here.