The Office Essentials
$137.00
QTY:
1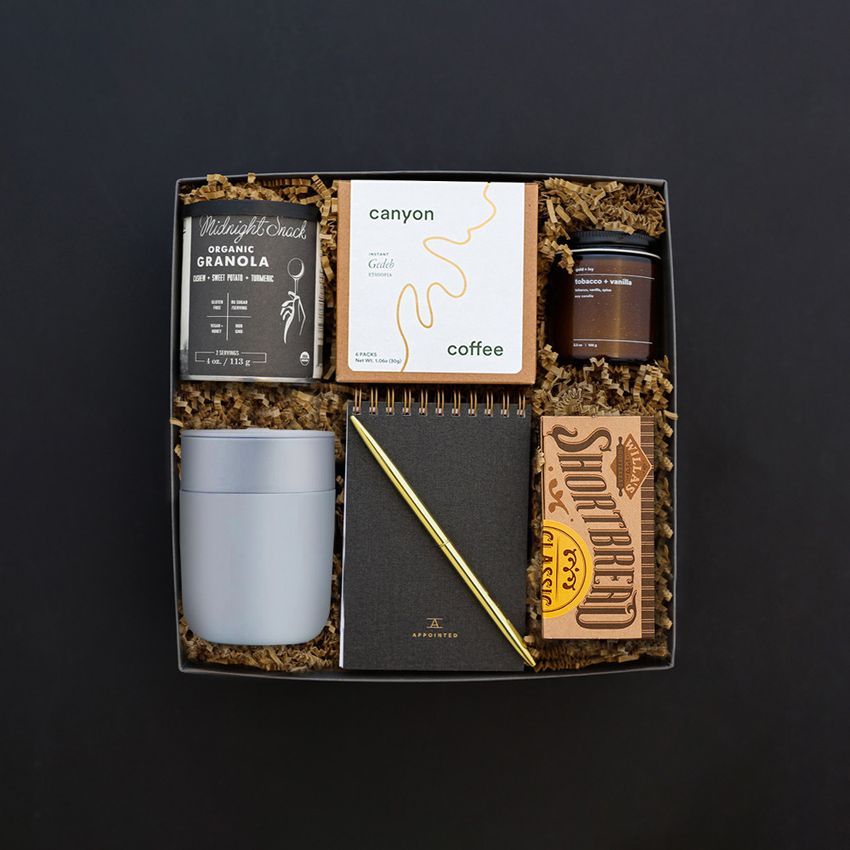 Description
For the busy professional, this gift is full of, yep, you guessed it: our favorite office essentials! Even if the office looks a little different these days, The Office Essentials features an assortment of items to enhance any workday, including productivity tools and treats for a morning or afternoon pick-me-up. This is a perfect gift for employees, clients and friends!
This gift is packaged in our signature gift box (10") with an embossed Teak & Twine band.
Gift Box Contents
Mini Vanilla & Tobacco candle by Gold + Ivy
Coffee by Canyon Coffee
Granola by Banner Road Bakery
12 oz Porter mug by W&P
Notebook by Appointed
Gold pen
Cookies by Willa's Shortbread
SHIPPING
Gifts ship within 1-3 business days, with expedited options available at checkout. All costs will be calculated during the checkout process. Read full shipping and returns details here.
01 Organic Granola Midnight Snack Mix by Banner Road Bakery
02 Celinga Instant Coffee by Canyon Coffee
03 Tobacco + Vanilla Soy Candle by Gold + Ivy
04 Slate Porter Mug 12oz. by W&P
05 Pocket Notebook Charcoal Gray by Appointed
07 Shortbread Cookies by Willa's
Take me home!