The Office Essentials
$137.00
QTY:
1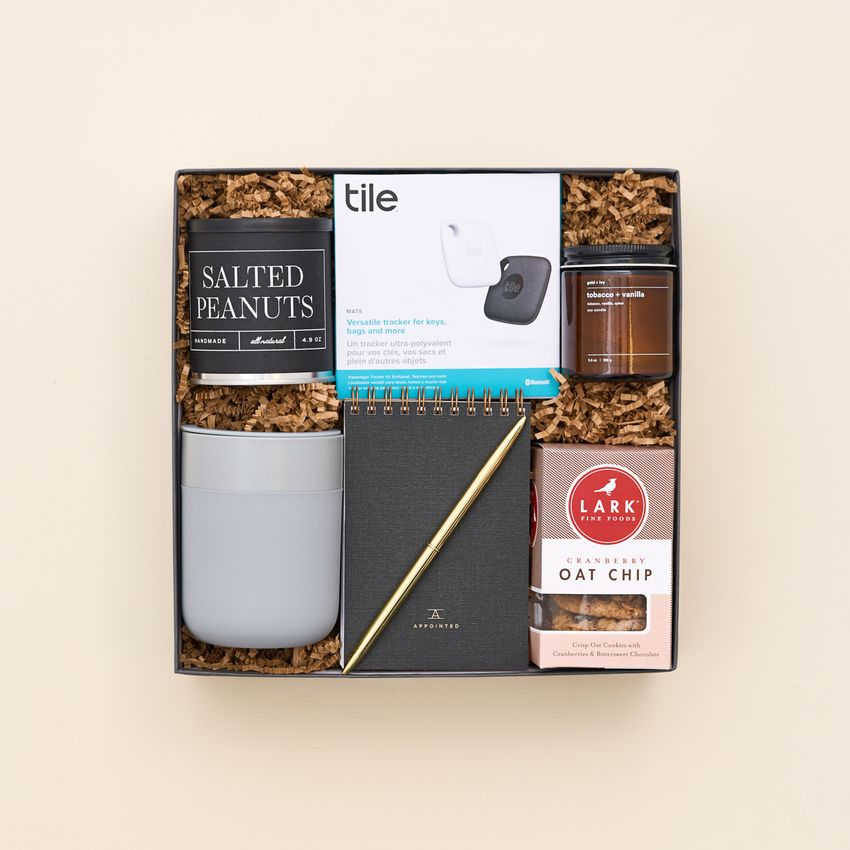 Description
For the busy professional, this gift is full of, yep, you guessed it: our favorite office essentials! Even if the office looks a little different these days, The Office Essentials features an assortment of items to enhance any workday, including productivity tools and treats for a morning or afternoon pick-me-up. This is a perfect gift for employees, clients and friends!
This gift is packaged in our signature gift box (10") with an embossed Teak & Twine band.
Gift Box Contents
Mini Vanilla & Tobacco candle by Gold + Ivy
Tile Key Finder
Salted Peanuts by Hope & Harmony Farms
12 oz Porter mug by W&P
Notebook by Appointed
Gold pen
Cookies by Lark Fine Foods
Shipping
Gifts ship within 1-3 business days, with expedited options available at checkout. All costs will be calculated during the checkout process. Read full shipping and returns details here.
Not Quite the Right Fit?
Make your vision come true with our kitting and fulfillment services. We can add this to a customized gift box or combine it your own custom swag. Then, use any or all of our kitting and fulfillment offerings.
Ship your kits anytime, anywhere
Contact one of our gift specialists, and we'll get you gifting the way you need to!
01 Tobacco + Vanilla Soy Candle by Gold + Ivy
02 Slate Porter Mug 12oz. by W&P
03 Pocket Notebook Charcoal Gray by Appointed
05 Salted Peanuts by Hope & Harmony Farms - Black
06 Tile Key Finder by Calverley
07 Cranberry Oat Chip Cookies Small Box by Lark Fine Foods
Take me home!