The Old Fashioned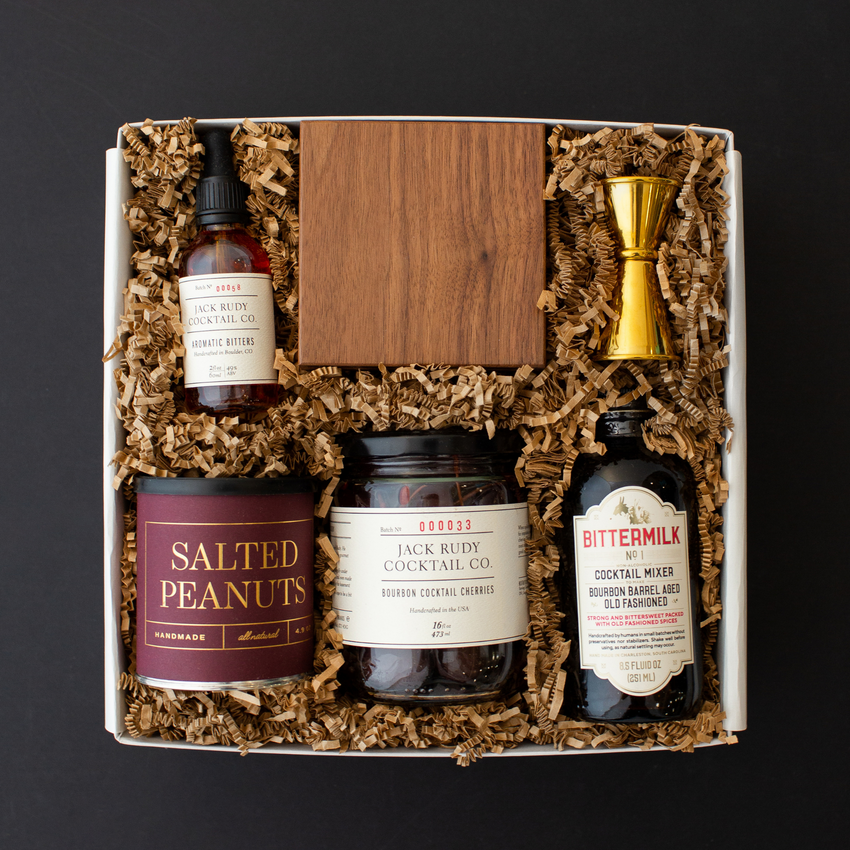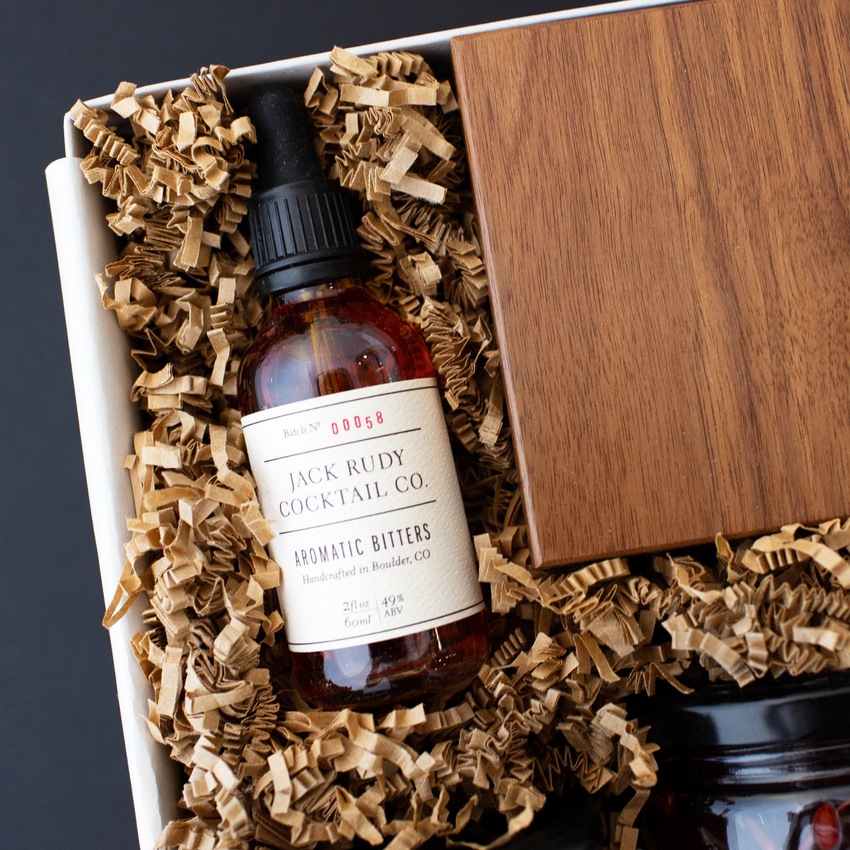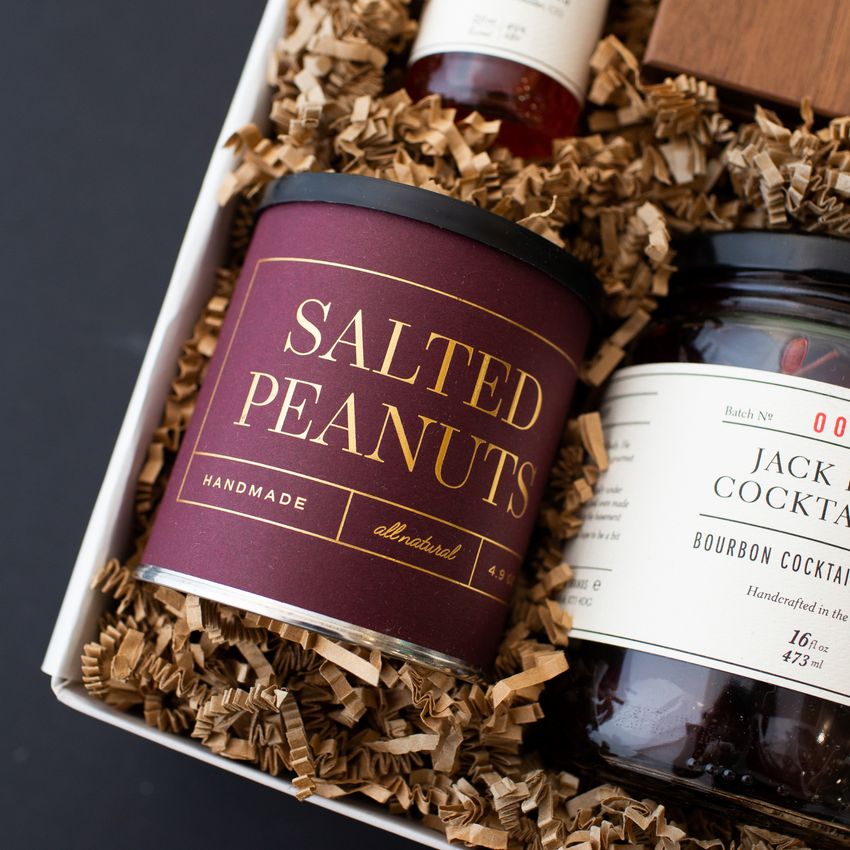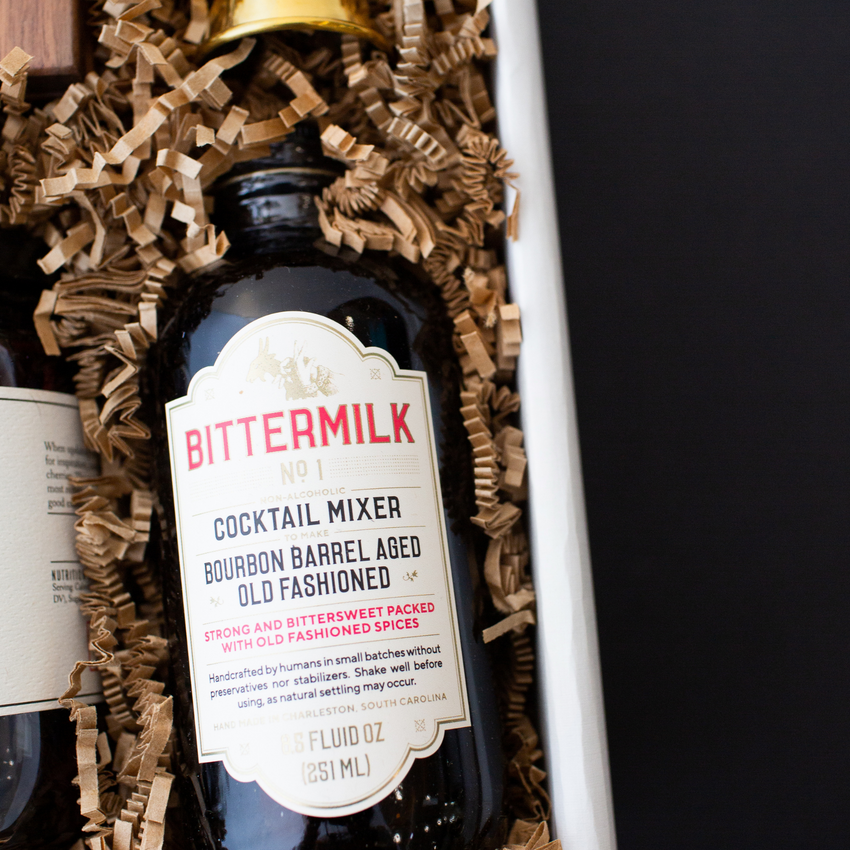 CONTENTS
Aromatic Bitters by Jack Rudy Cocktail Co.
Set of walnut coasters by Make & Stow
Brass cocktail jigger
Salted peanuts by Hope and Harmony Farms
Bourbon Cocktail Cherries by Jack Rudy Cocktail Co.
Bourbon barrel-aged old fashioned cocktail mixer by Bittermilk
INSPIRATION
This handsome gift is full of essentials for the cocktail lovers in your life! These ingredients provide everything needed for the perfect Old Fashioned (minus the whisky!). We added in some accessories that will complete any bar cart, plus a salty snack to round out the entire experience. This would be a perfect gift for him, for clients or as a host gift!
DETAILS
Packaged in our signature grey gift box with a silver embossed grey band. This gift ships within 1-3 business days of ordering.
01 Aromatic Bitters by Jack Rudy Cocktail Co.
02 Walnut Wooden Coaster Set by Make & Stow (Brandable)
03 Salted Peanuts - Burgundy
04 Bourbon Barrel Aged Old Fashioned Cocktail Mixer by Bittermilk
05 Bourbon Cocktail Cherries
Take me home!