The Seize The Day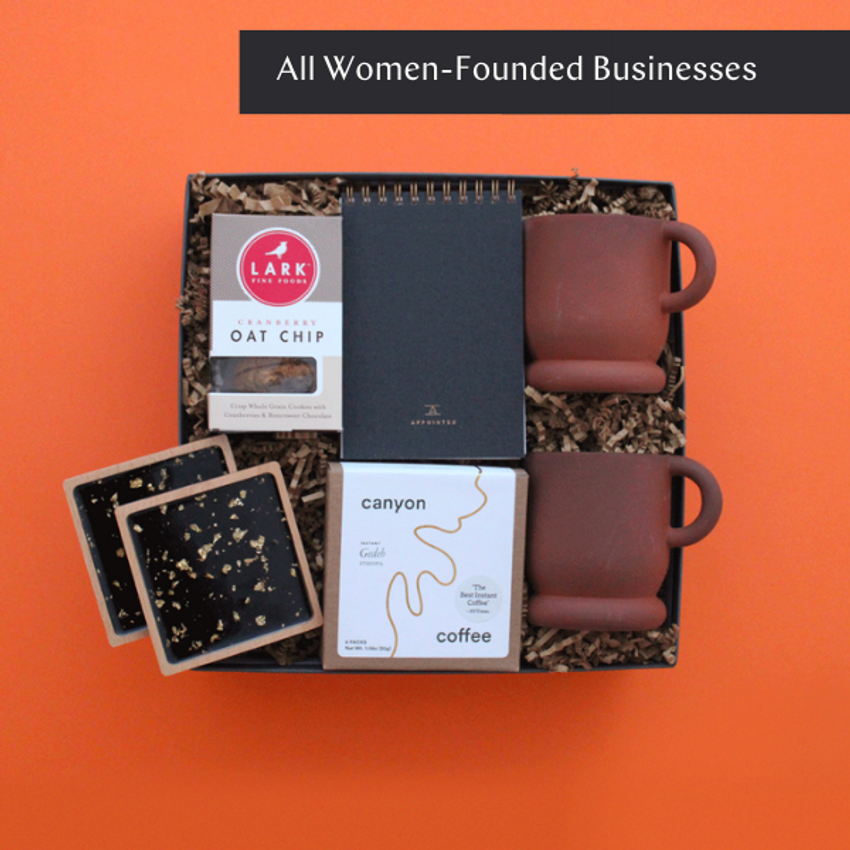 CONTENTS
Cranberry oat chip Cookies by Lark Fine Foods
Lined pocket notebook by Appointed
Set of two terracotta mugs by Food52
Wooden coasters by Make & Stow
Coffee by Canyon Coffee


INSPIRATION
Celebrate Women's History Month with all of the essentials to seize the day and achieve your biggest goals. This gift features some of our favorite women-owned products, including a pocket-sized lined notebook by Appointed and artisanal coffee by Canyon Coffee.
DETAILS
Packaged in our signature gift box (10") with an embossed Teak & Twine band.
01 Cranberry Oat Chip Cookies Small Box by Lark Fine Foods
02 Pocket Notebook Charcoal Gray by Appointed
05 Celinga Instant Coffee by Canyon Coffee
06 Walnut Wooden Coaster Set by Make & Stow (Brandable)
Take me home!