The Sprinkle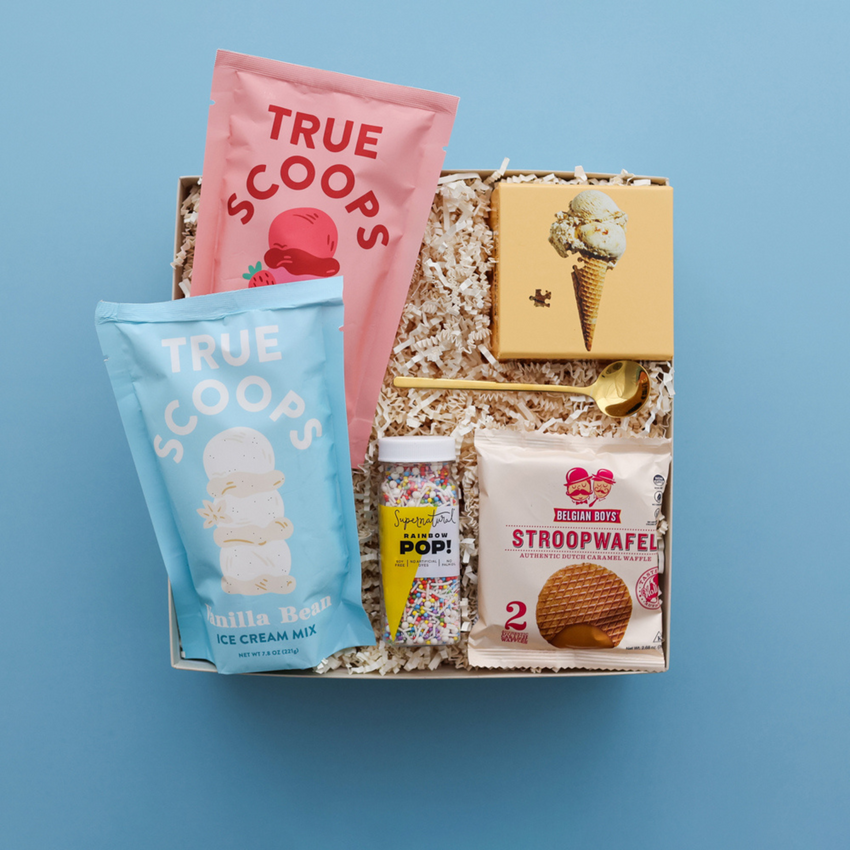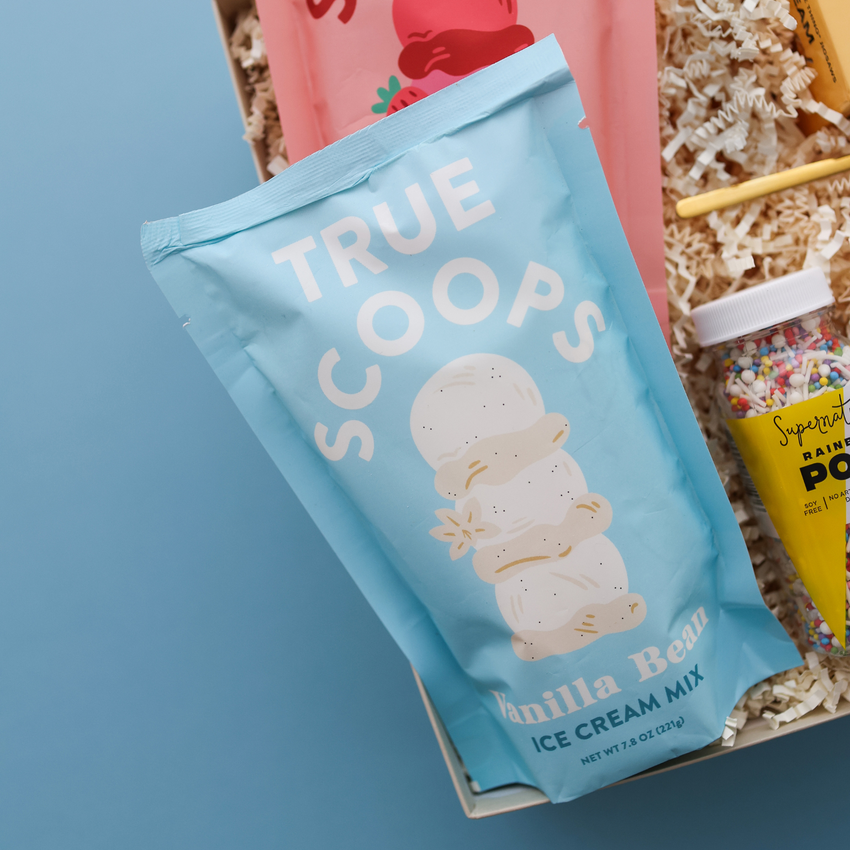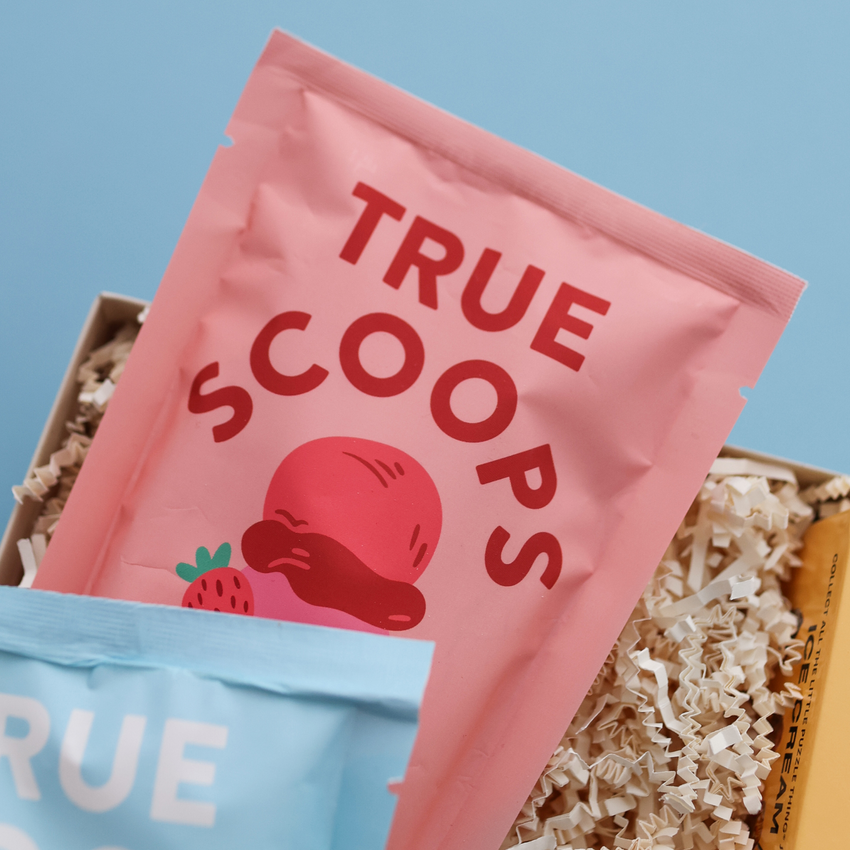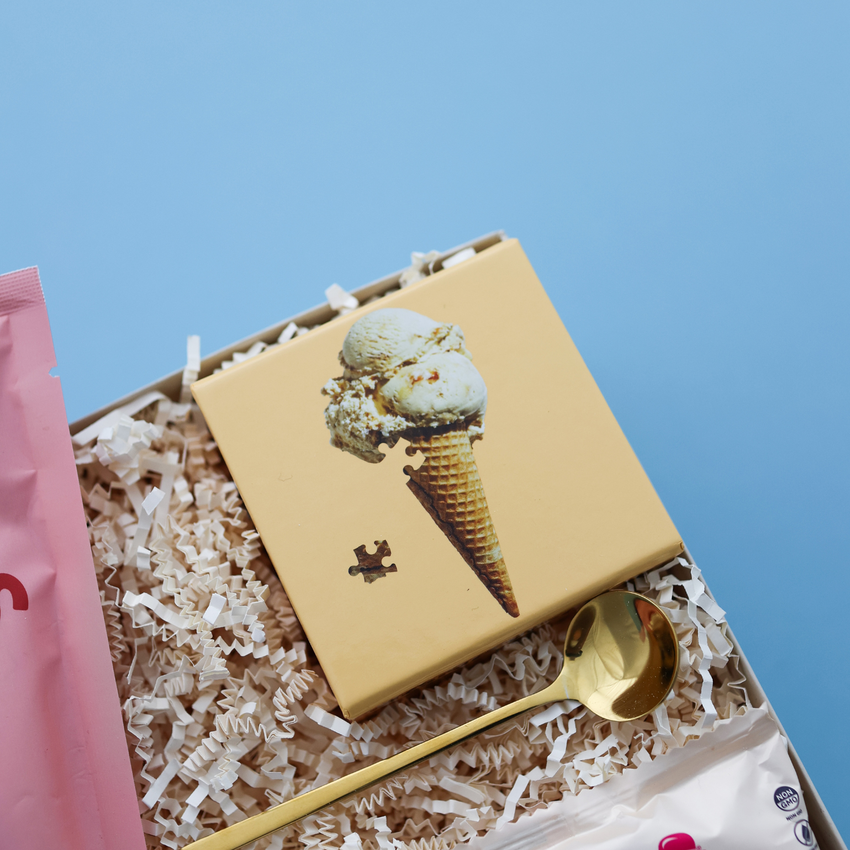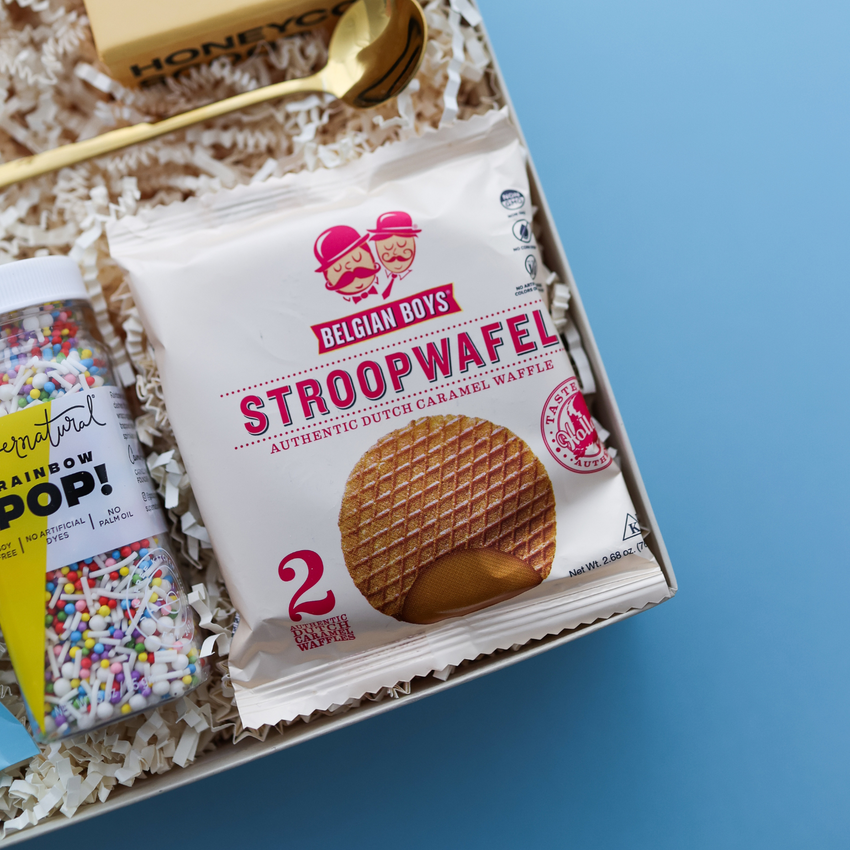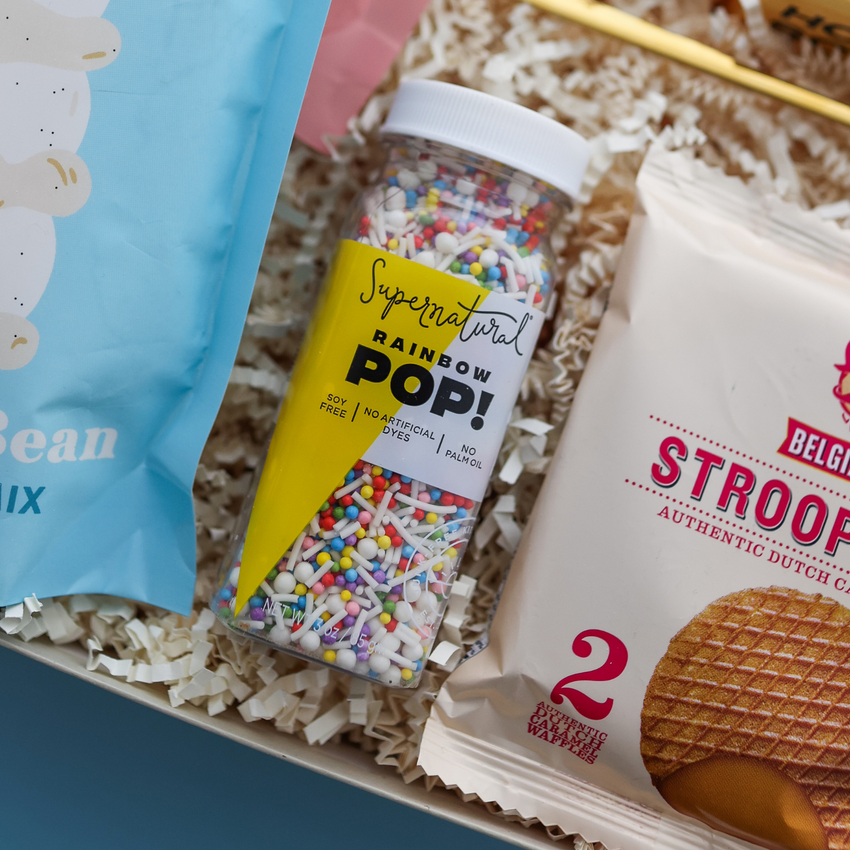 Description
Toss the confetti, because there's something to celebrate! The Birthday gift box is full of celebration treats that are perfect for saying happy birthday to someone special. Treat your birthday recipient to ice cream mix by true scoops, an ice cream cone puzzle by Areaware, colorful sprinkles for the special occasion, and more!
This gift is packaged in our signature gift box (10") with an embossed Teak & Twine band.
Gift Box Contents
Vanilla ice cream mix by True Scoops
Strawberry ice cream mix by True Scoops
Ice cream cone puzzle by Areaware
Gold spoon
Stroopwafel by Belgian Boys
Rainbow pop! Sprinkles by Supernatural
Shipping
Gifts ship within 1-3 business days, with expedited options available at checkout. All costs will be calculated during the checkout process. Read full shipping and returns details here.
01 Dutch Caramel Stroopwafels by Belgian Boys
02 Rainbow Sprinkles by Supernatural
03 Honeycomb Scoop Puzzle by Little Puzzle Thing
04 Vanilla Bean Ice Cream Mix by True Scoops
05 Strawberry Ice Cream Mix by True Scoops
Take me home!
Bulk and Corporate Gifting Options
Looking for an unforgettable corporate gift? We offer a wide variety of corporate gifting support capabilities! Our gifting pros are full of ideas and ready to deliver a one-of-a-kind experience for your clients or employees.
Your dedicated Account Manager can start from scratch to create a custom gift or take an existing gift like this one and make swaps like adding a branded product. Have your own swag or products to include in the gift—no problem! We have an entire logistics team specialized in our kitting and fulfillment services that can assemble and ship all gifts to your recipients.