The Take Five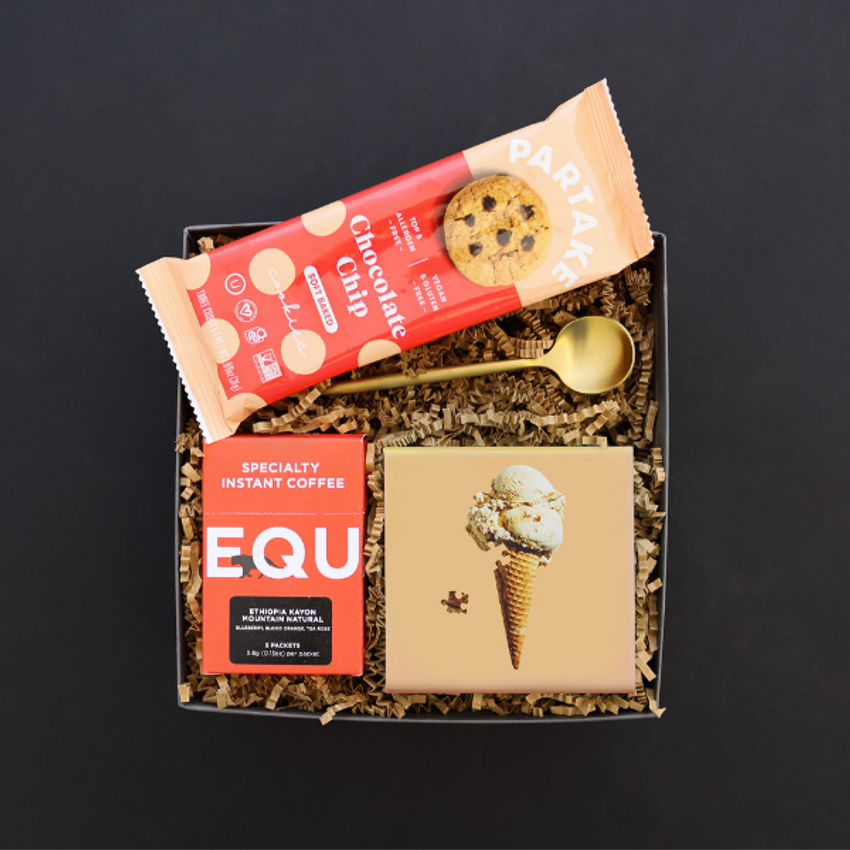 CONTENTS
Mini puzzle by Areaware
Instant coffee
Gold spoon
Cookies by Partake
INSPIRATION
Give the gift of the perfect workday break with The Take Five. This is the perfect gift for an employee, client or friend, and includes some of our favorite products like a mini puzzle by Areaware and delicious instant coffee.
This gift is packaged in our signature gift box (7") with an embossed Teak & Twine band.


SHIPPING:
Gifts ship within 1-3 business days, with expedited options available at checkout. All costs will be calculated during the checkout process. Read full shipping and returns details here.
02 Specialty Instant Coffee by Equator
03 Soft-Baked Chocolate Chip Cookies by Partake
04 Honeycomb Scoop Puzzle by Little Puzzle Thing
Take me home!