The Good Vibes Only
$115.00
QTY:
1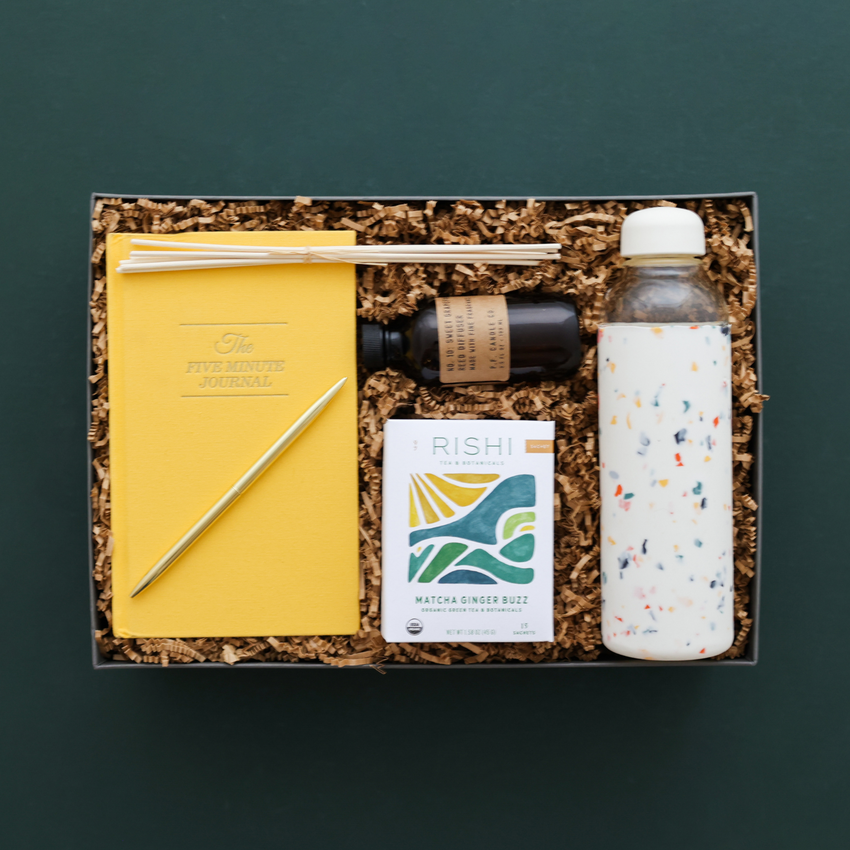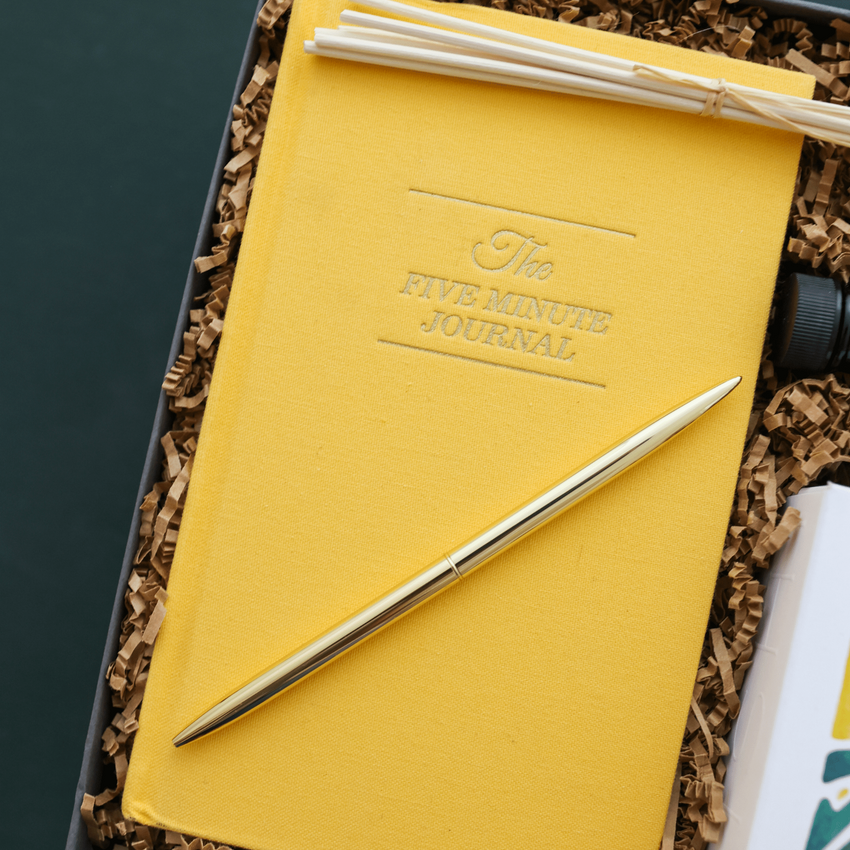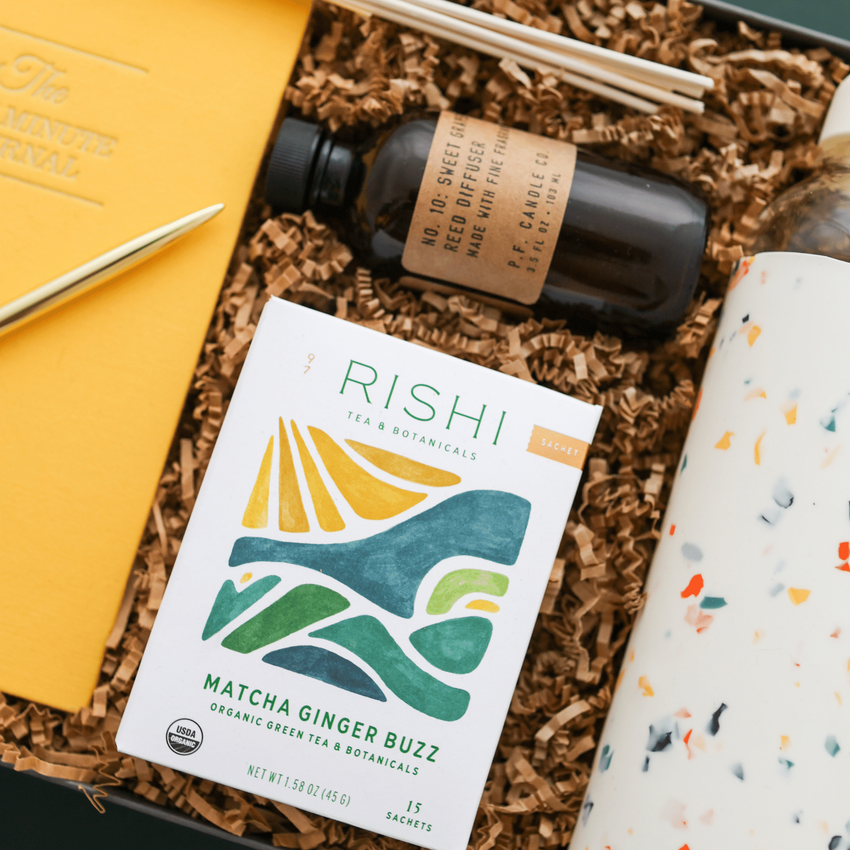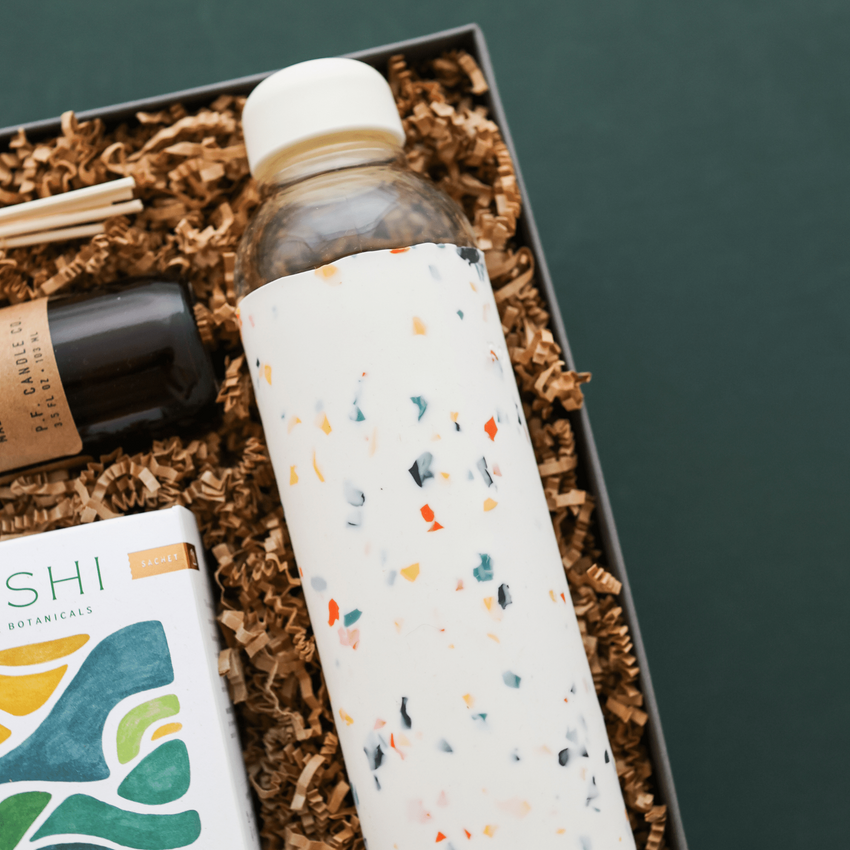 CONTENTS
Lined "Five Minute" journal
Gold pen
Scented diffuser and reeds by PF Candle Co
Slate glass water bottle by W&P Design
Artisanal tea by Rishi Tea
INSPIRATION
This gift is all about the vibes! From the Five-Minute journal to the playful water bottle by W&P Designs, this gift featuring products that will help your recipient have nothing but good vibes throughout the day. This is a perfect gift for your friend, employees, and clients!
This gift is packaged in our signature gift box (14") with an embossed Teak & Twine band.


SHIPPING:
Gifts ship within 1-3 business days, with expedited options available at checkout. All costs will be calculated during the checkout process. Read full shipping and returns details here.
01 The Five-Minute Journal by Intelligent Change
03 Sandalwood Reed Diffuser by P.F. Candle Co.
04 W&P Porter Water Bottle 20oz - Terrazzo
05 Chamomile Medley Tea by Rishi Tea & Botanicals
Take me home!