We help real estate agents
Build Relationships That Last with Personalized Gifts
From purchasing their new home to celebrating anniversaries and milestones, you help your clients through so many BIG life moments! We love helping our clients celebrate these special milestones, and we know that gifting can help them build relationships, stay top of mind, and build a referral network.
Work one-on-one with our team to create personalized closing gifts. Our goal is to make it as easy as possible for you to integrate gifting, so our we handle everything - from designing custom closing gifts, adding branding and logos to gifts, and overseeing all shipping and fulfillment.
Custom Real Estate Closing Gifts
There is nothing more exciting than closing day- for you OR for your clients! We work with real estate agents and teams of all sizes to create meaningful, cohesive, and on-brand closing gifts. We'll handle the details so you can rest assured knowing you always have your next closing gift ready, right when you need it.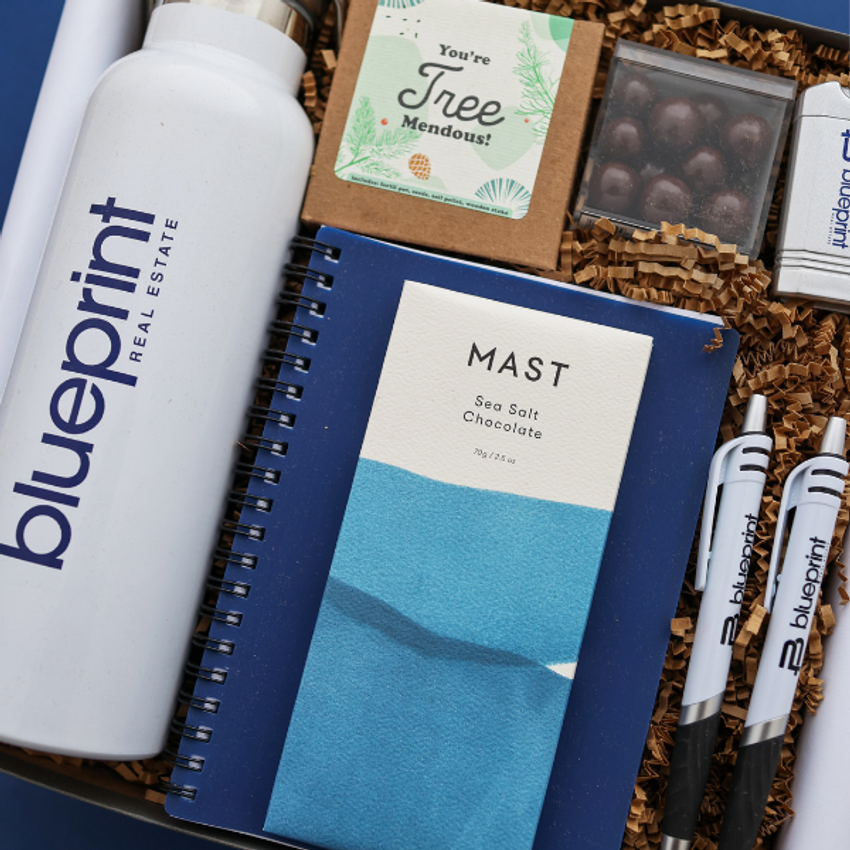 Branded Gifts for Real Estate Agents
We know referrals are the heart and soul of your business, so we can help your name and brand stand out. Our team can incorporate your existing collateral items, such as business cards, inside a gifts from our collection. Or we can source and execute adding logos to items such as water bottles or pens to create custom branded gifts for real estate agents.
To see examples of past projects with branded gifts, view our gallery below.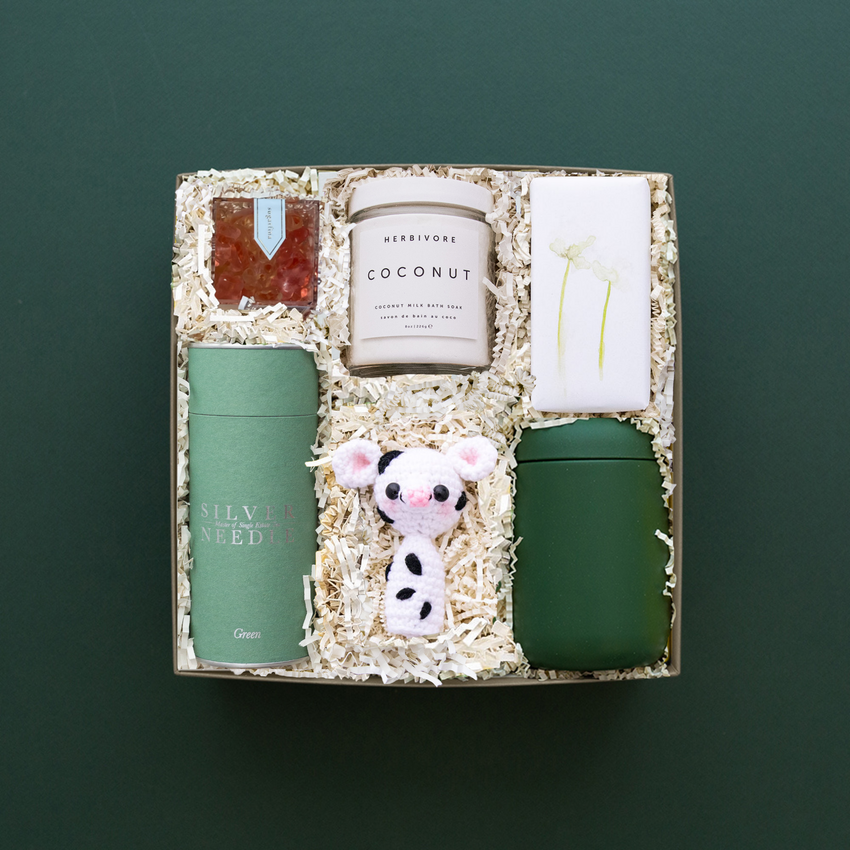 Ready-To-Ship Real Estate Gift Boxes
Looking for something to send today? We offer a curated selection of real estate gift boxes perfect to send for your clients' retirements, new babies, buying a house, birthdays, and more! Or if you're looking for something that feels more seasonal, check out our holiday gifts.
View Our 2023 Corporate Gifting Catalog
Our Corporate Gifting Catalog has our latest collection of gift boxes designed specifically for our corporate clients, including real estate agents. It's full of insight into what we do and now includes our newest holiday gifts!
✓ Past Projects ✓ New and Exclusive Gift Boxes ✓ Branding and Packaging Options ✓ Pricing and Timeline Details
Get in touch with our team to get started with you
Custom Closing Gifts or Sending Over 20 gifts
Fill out the form below, and someone from our team will reach out within 1-2 business days (but often sooner!) to answer your questions and get started. And if you just can't wait to talk to a real, live person - book a call on our calendar.