Build Connections with
Client Gifting and
Sales Prospecting Gifts
Quality, Design-Forward Gift Boxes for
Sales Prospecting
Client Onboarding
Enterprise Sales
Thank You and Appreciation Gifts
Think of us as an extension of your team. We'll talk about your goals and create a custom gift that works JUST for you.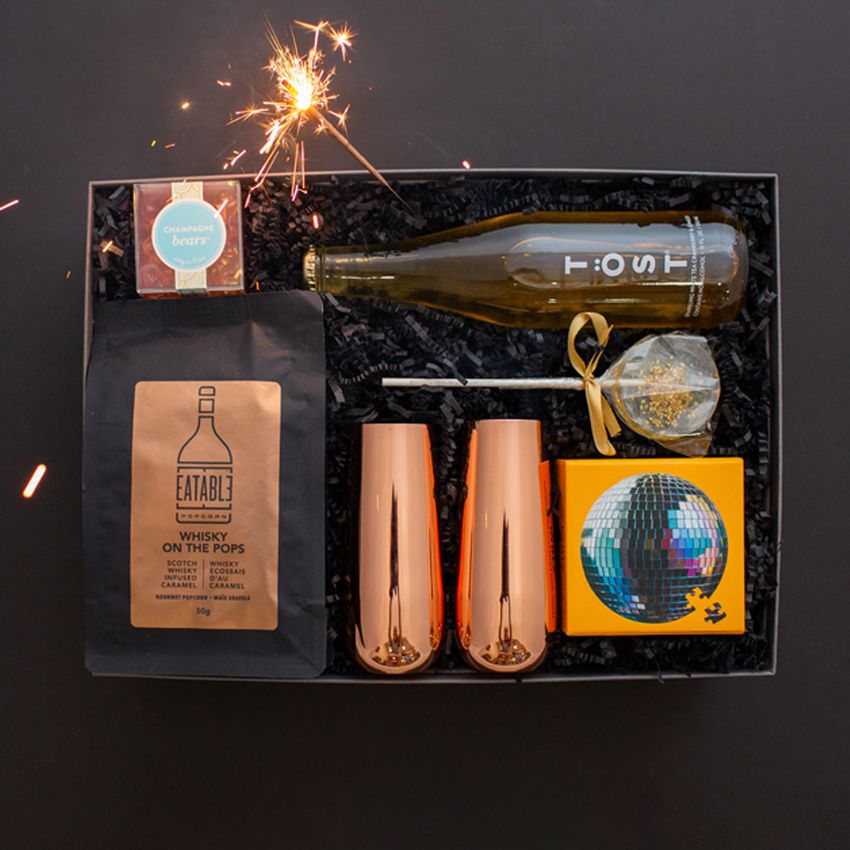 Unique Gifts to Break Through the Noise
So much of today's work takes place through a screen, but people value something they can touch and feel. Cut through all that digital noise by sending a physical gift! In lieu of an email, send your VIPs an invitation gift asking them to attend your next event. Timing is also important! Stand out by sending gifts this spring or summer instead of waiting until the end of the year. Bonus points for tying it to a unique, fun holiday. National Watermelon Day, anyone!? See our work, to check out prospecting gift ideas and some of our favorite past projects!
Use Gifts to Show Appreciation
Remember how you felt the last time you received a thank you note? Now, imagine how you'd feel receiving a thank you GIFT. Follow up that call by treating your soon-to-be client to some goodies or send attendees something to enjoy during next week's webinar. Showing your prospect or client that you've gone out of your way for them can be SUPER impactful. And will ultimately set your company apart from competitors.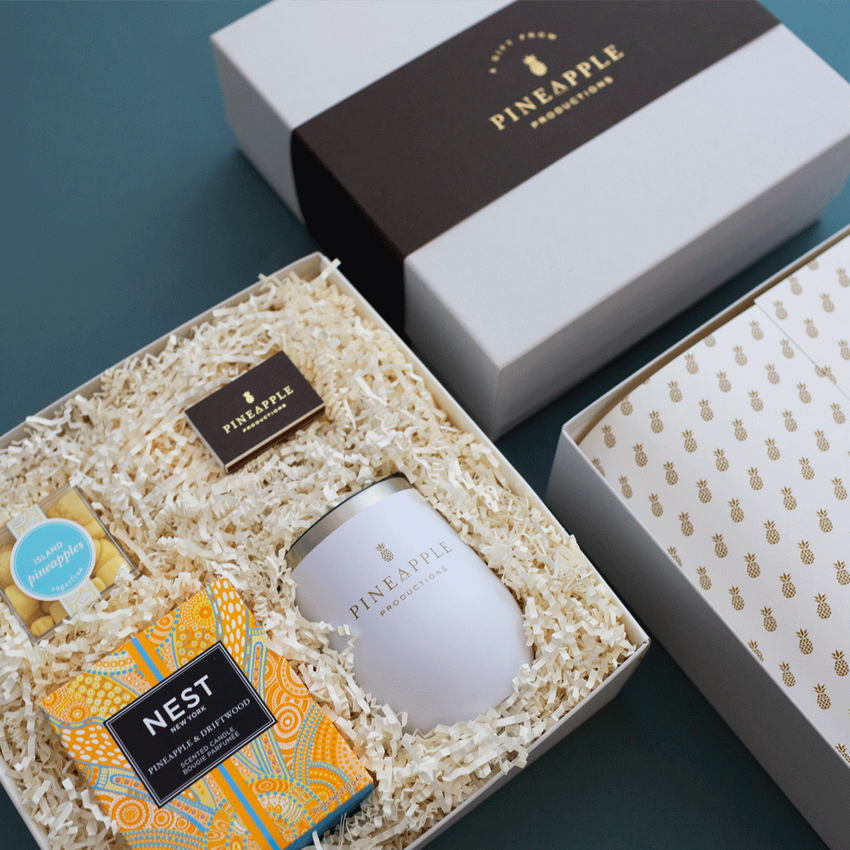 Build Relationships with Personal Touches
Looking to WOW enterprise clients!? 40% of recipients feel more connected to a business partner after receiving a gift. That percentage jumps to 50% if the gift is considered a memorable one! Remind clients they are still top of mind and that their business is important to you with a unique, personalized gift. Our team literally wrote the client gifting guide so we'll work with you to design memorable gifts that are sure to leave an impression!
2022 Corporate Catalog
---
Check out our Corporate Catalog to see our newest corporate gift designs, examples of past projects, our custom branding capabilities, a list of our gifting platform partners, more about what it's like to work with our team!
2022 Corporate Catalog
And the numbers don't lie!
Incorporating gifting means
3x
More likely to book a meeting when using a gift as an incentive
+28%
More likely to report wanting to work with the gift giver longer
2.4x
increase in deal opportunity value
More prospect and client gifting resources
To get started or ask questions
Contact our Team!
We can't wait to hear about your project! Connect with our team to answer any of your questions and get started on creating the perfect gift.