Blog | Company Swag
Why You Need a Company Swag Store
Let's be real: we all LOVE getting free stuff. That's why company swag has become so popular among companies and their employees. It's a great way to show off your brand and build camaraderie amongst your team!
But sometimes, just handing out a few t-shirts or keychains doesn't cut it. To avoid common swag mistakes and build a high-quality swag store, you must combine company culture with style and substance! It's 2023, folks — creating a cohesive and engaged team is vital, and a well-designed swag store can be the secret sauce.
It goes beyond just slapping your logo on merch; company swag is a tangible way to showcase your company culture and core values. Not only does it offer a wider range of options for your employees, but it also provides a more organized and efficient way of distributing your branded items.
What is a Company Swag Store?
First things first! A company swag store is an online corporate gifting platform where a company offers a selection of branded products, otherwise known as swag, for their employees to access all kinds of company merch!
There are all kinds of products offered on company swag stores, and each company offers a unique selection of products. Typically, you'll see items like custom t-shirts, branded hats, water bottles, notebooks, branded headphones, curated swag boxes — the list goes on!
These items typically carry the company's logo, slogan, or specific branding elements and are used as marketing tools to boost brand recognition, engage employees, and foster a sense of loyalty amongst their team.
Why Company Swag is Important
If you're going to set up a company swag store, you first need to understand why swag itself is so important to the success of your company.
You may have heard that swag stands for "stuff we all get" (and if you didn't know, now you do!) But here's the thing — swag is soooo much more than just stuff! Think of it more like the glue that holds a killer company culture together. Not convinced? Well, here are a few reasons why swag is important:
Boost Company Culture
When your employees rock company swag (think custom t-shirts and branded hats), it creates a sense of belonging and pride in the workplace — creating a positive work environment that encourages teamwork and collaboration! Seeing coworkers and peers proudly using or wearing awesome swag creates a sense of unity and shared identity within the company.
Company swag is also a great way to show off your company's core values, reinforcing a shared sense of purpose among employees.
Increase Employee Retention
Branded swag is an awesome way to express appreciation and reward your employees. It's all about the psychology of gift-giving: when someone feels valued and appreciated, they're more likely to stay with the company, which leads to reduced turnover and increased positivity in the workplace.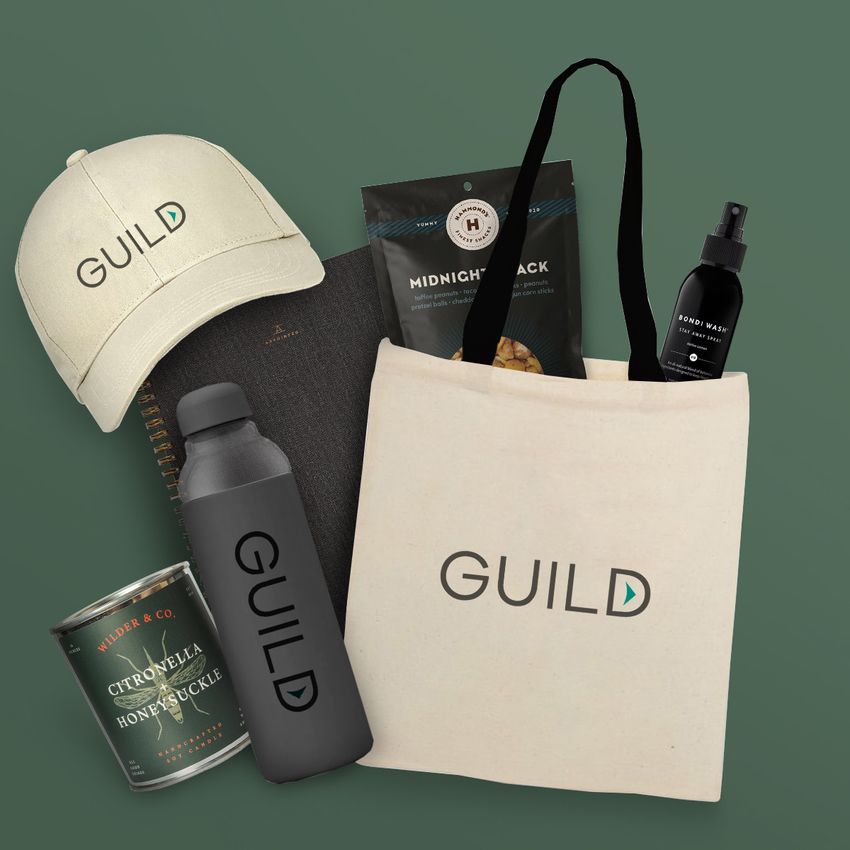 Build Brand Awareness
When employees sport branded products and company merch, like custom sweatshirts and branded hats, they are literally walking advertisements for your brand! This is a cost-effective way to increase brand awareness and get more eyeballs on your logo — without breaking the bank.


Benefits of Having a Company Swag Store
Because company swag has a lottttt of sweet perks for your biz, it's important to have a system to help manage your company merch in a way that works for your company.
Did you know that 77% of companies store and ship their own swag on their own? The truth is, that takes up a LOT of time, energy, and resources for your company.
Instead, consider partnering with Teak & Twine — after all, we specialize in corporate gifts, custom swag boxes, and kitting & fulfillment. Hosting your online company swag store with us can save you A LOT of time, money, and headaches!
Here are some of the ways we make your life easier when you use a company swag store: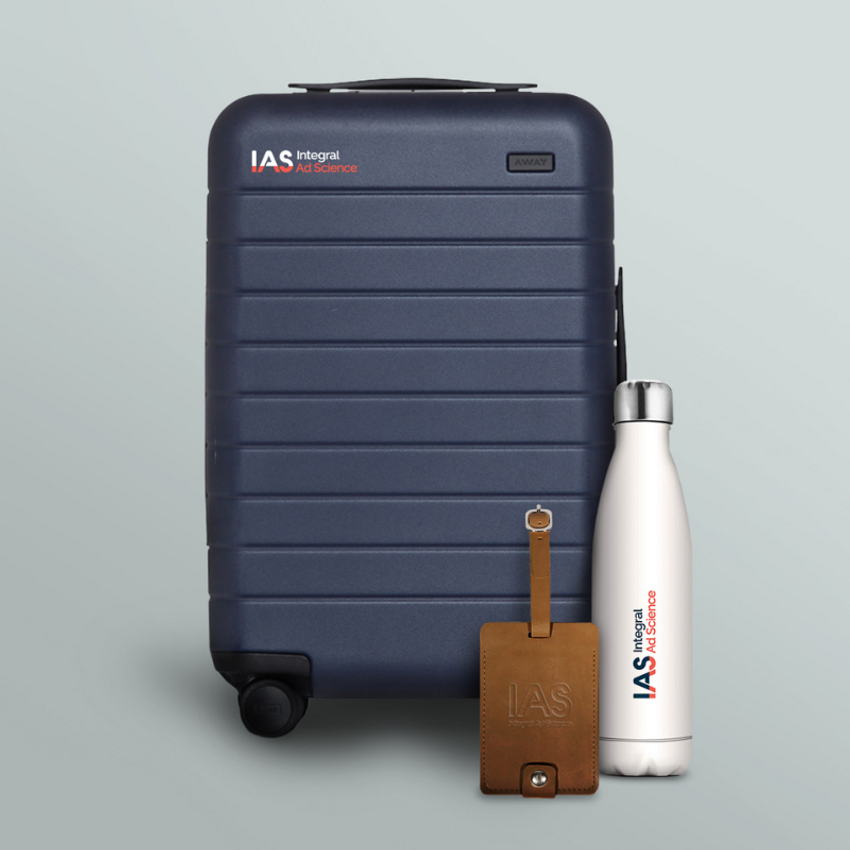 High-Quality Swag, Every Time
The quality of your company swag is a reflection of your brand — so make sure you get the best merch for the best price!
As a professional gifting company, we have longstanding relationships with reputable suppliers that work with us ALL the time. We've sampled their products, worked with them on custom projects, and understand their turnaround times — making sure you always get the best swag experience possible! Plus, we handle all the back-and-forth with vendors for you.
Premium Customization
Without having established relationships with swag vendors, customization can be a real challenge. Here at Teak & Twine, customization is our specialty!
We work directly with our partners for all kinds of customization features: screenprinting, engraving, embroidery, logo printing, and more. From branded products, to custom-branded packaging, to custom card inserts, and even personalization options for employees — there's pretty much nothing we can't do!
Simplified Inventory Management
Is your company swag closet in complete disarray? Are you afraid to open the door of the storage closet in fear of an avalanche? Trying to figure out your Shopify shipping options? Then it miiiight be time to set up a company swag store with us. As pick-and-pack fulfillment specialists, inventory management is totally our thing!
We can help store your company merch, keep track of your inventory, and monitor how fast your company swag is moving — helping you keep popular products in stock, and avoid overpurchasing merch (saving you $$$!).
Distribution and Fulfillment Made Easy
Getting swag into the hands of your employees has never been easier! With Teak & Twine, you don't even have to worry about collecting everyone's current addresses. Our team is made up of shipping pros and order fulfillment and 3PL stars!
We'll make sure your team gets the swag they want when they want it — always arriving in pristine condition!
Super Cost-Effective
Having a company swag store can save you A LOT of money in the long run! By ordering in bulk with our vendors, we'll save you big bucks with our sweet discounts and lower the cost per item.
Plus, using our dedicated corporate gifting platform gives you more control over your spending.
Top-Notch Customer Service
Robots may be taking over the world, but here at Teak & Twine, we've got a team of (human) gifting superstars, production pros, and customization wizards that make magic happen, every time!
When you partner with Teak & Twine for your company swag store, you'll work one-on-one with a dedicated Account Manager who is always just a phone call away — no more waiting for days on end to get your questions answered!
Setting Up Your Company Swag Store with Teak & Twine
If you're looking for some help sourcing awesome branded merch from certified vendors, you're in luck — as longtime corporate gifting pros, we have established relationships with hundreds of awesome suppliers and brands.
Or maybe you already have company merch — and it's completely overflowing out of the company swag closet (we're not here to judge!) We can store and ship your company swag for you!
No matter where you are in your company swag journey, we've got you covered. So, are you ready to get your swag on?! Here's how it works: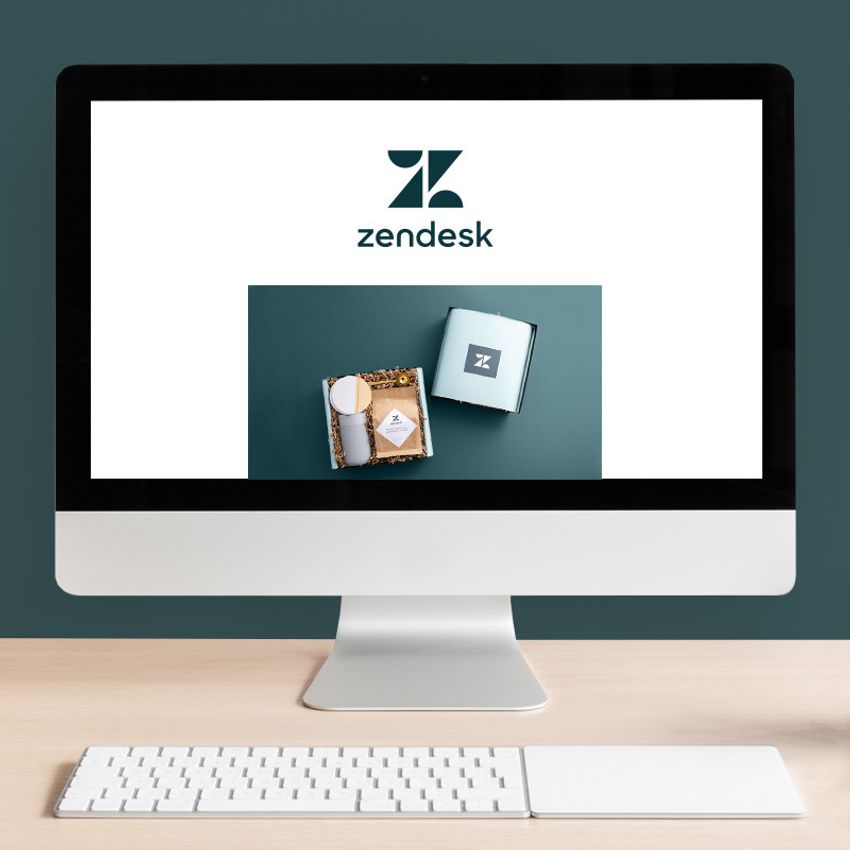 Send Swag in a Click
Our online Gifting Platform makes it easy to send gifts and swag to your recipients! They're basically custom-built landing pages designed for companies to offer corporate gifts and cool company swag to their employees and customers.
When you use our online Gifting Platform, you'll have a dedicated Account Manager to help every step of the way: from branded products, to custom packaging, to inventory management, to distribution and fulfillment — you won't have to lift a finger. A company swag store has never been so stylish — and simple!
Want to see for yourself? Get a Demo
Written by Molly Ledwith. Updated Aug. 2023.
Related Content
The Ultimate Guide to Company Swag
Conference Swag Alternatives
35 Unique Corporate Gift Ideas