Blog | Client Gifting
Client Gift Ideas (Plus Real-Life Examples!)
Discover new client gift ideas that are sure to impress your clients, customers, and prospects!
If you're tired of the same old, same old when it comes to corporate gift ideas... we hear ya! At Teak & Twine, we're on a mission to make boring business gifts a thing of the past. So we're giving you a fresh take on client gifting in 2023!
Get ready to learn about current gift box trends for client gifting, the importance of client gifts, tips on giving great client gift boxes, and discover the best client gift ideas (plus real-life examples!)
Current Gifting Trends
Wellness Gifts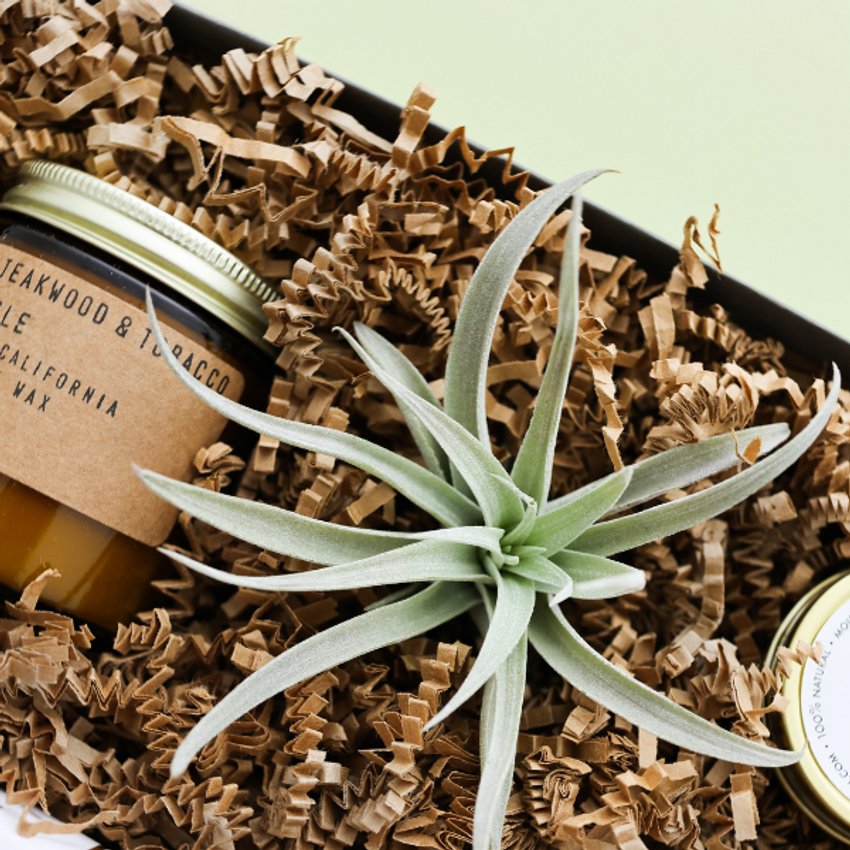 Home Office Gifts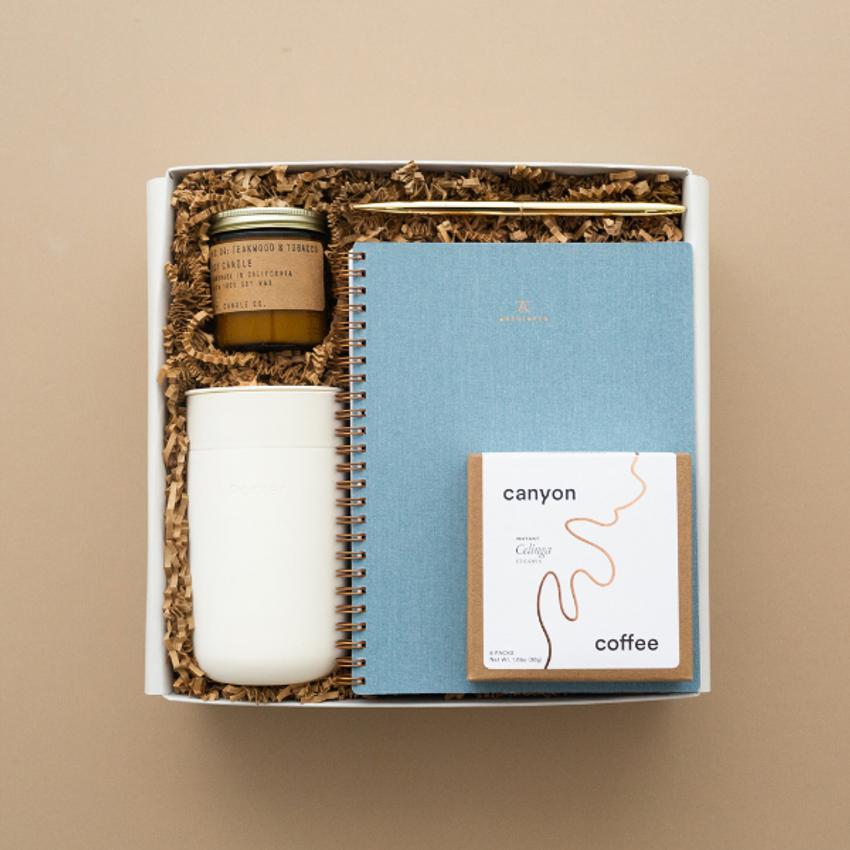 Quirky Gifts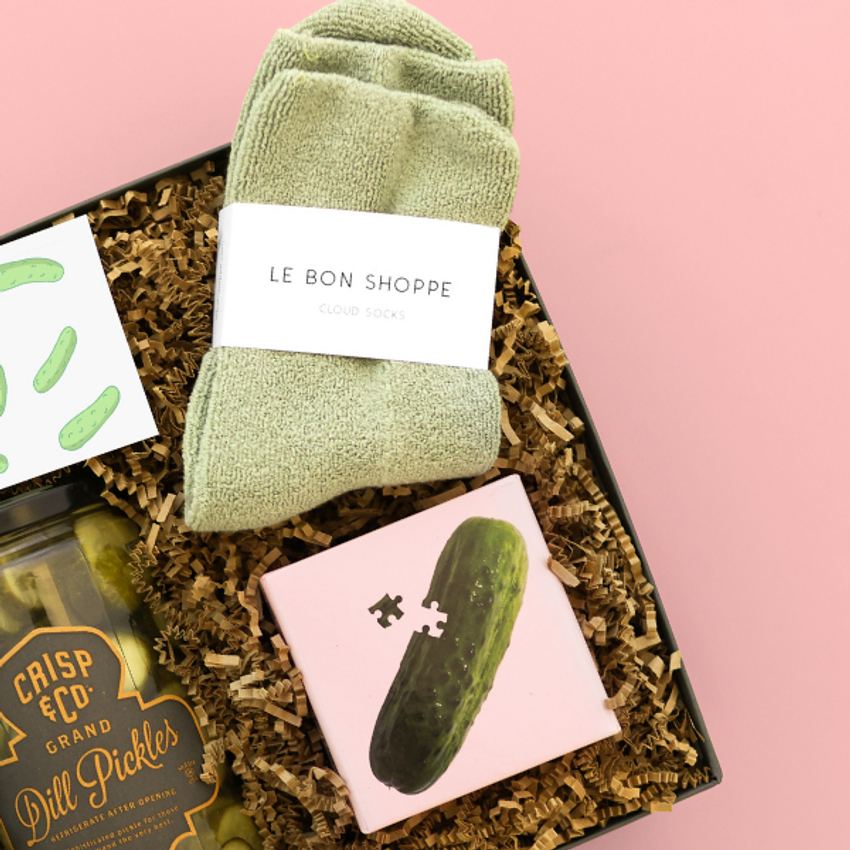 The Importance of Client Gifting in 2023
Let's be real: your current and potential customers have never had as many service options as they do now, literally in the palm of their hand! Which means companies need to work even harder to set themselves apart from the competition, build stronger connections with their clients, and maintain customer loyalty.
In our digitally-saturated world, it can be extra challenging for companies to humanize their client experience when so much of the service they're providing takes place through a screen.
But did you know people value something they can see AND touch 24% more than something they can only see? Sending corporate gifts for clients is a great way to cut through the digital noise and shows your customers that you are willing to go the extra mile for them.
If you find yourself thinking "I'm not sure if a gift will really do anything...", we totally get it. This is a totally natural human assumption — in fact, behavioral science studies suggest that gift-givers often underestimate how much impact the gift will have on the recipient.
Despite this common assumption, custom client gifts are actually a super effective business tool that contributes to higher levels of customer satisfaction, increased customer loyalty, and more referrals!
The key to client gifting is giving a high-quality gift that is thoughtfully curated and tells a cohesive story. Here are tips from the experts on how to give gifts that your clients will love:
Include at least one item that the recipient can eat or drink! Cookies and coffee, anyone?

Incorporate an item they can keep (and use!) forever — think coffee mugs, a blanket, or an insulated water bottle.

Discover small businesses in our gift boxes

that make all kinds of unique products!

Make sure your gifts are relevant to the client by staying up to date on the latest

gift box trends

and ensuring your gifts are gender-neutral.

Add a personal touch! A gift that includes a thoughtful card (bonus points if it's a handwritten note!) will leave your client feeling warm and fuzzy.

Don't skimp on packaging! Whether you add

custom branded packaging

or decide to keep it simple, remember that the exterior of the gift is just as important as what's inside.
Check out our 5 Tips to Nail Client Gifts to dive a little deeper!
1. Botanical Gift Boxes for CallRail's VIP Clients
We had a blast creating these beautiful botanical gift boxes for 100 of CallRail's VIP clients. Designed for a special campaign called "Good to Grow," these gifts appropriately followed a plant theme and included a wildflower seed paper cannon by Fredericks and Mae, an evergreen spruce hydro grow kit by Modern Sprout, and a custom notebook featuring the CallRail logo. With a bright blue gift box sleeve featuring their signature colors and logo plus a custom card insert, CallRail's gift was truly tree-mendous!
2. Tea Gift Boxes for Gong's Customer Advisory Board
Gong is a SaaS company based in San Francisco that often works with us to create fun, creative gifts for both clients and employees. One of their recent gifting campaigns was for their Customer Advisory Forum, which they host a few times a year to better connect with their mid-market and enterprise customers, get their honest feedback, and share previews of new product features.
These gift boxes were all about puns and creating hype — complete with a branded insert that let customers know the gift would make sense "once they attended the Forum." The added element of mystery was a great way to create intrigue and boost event attendance!
Their newly-revamped logo was incorporated on a bunch of products in different subtle, tasteful ways to emphasize their new look. The gift included a branded coffee mug by MiiR, a tube of English breakfast tea by Nemi Teas, a linen-colored notebook by Appointed with a foil-stamped Gong logo, a tea chocolate bar by Mast Brothers, a custom leather stamped keychain, and a delicate brass pen. Complete with purple crinkle paper and a branded gift box sleeve, these gifts were packed to perfection!
3.
Thank You Gifts for Draper & Kramer Clients
Draper & Kramer is a national mortgage lending company that has been operating over 100 years. We help design and send client thank you gifts for all of the new deals they've closed each quarter (yes, it's a lot!)
One of our favorite designs that we created for Draper & Kramer's clients is The Celebration, which you can find on our shop all page and also in our Corporate Catalog. Living up to its name, this gift is all about bringing the FUN! The Celebration features a vibrant color palette and includes a variety of unique products like Cookies by Partake Foods, a growable praise plant kit, sea salt caramels by Le Bon Garcon, a collapsible water bottle by Que, and a pattern puzzle by Areaware.
We added their logo to a custom gift box sleeve and included a branded insert with a personal message from the Draper & Kramer team. This gift is the perfect example of a corporate gift that is both fun and professional!
4. New Year Gift Boxes for The Washington Post
As a fellow DC-based company, we were pretty jazzed when The Washington Post reached out last fall as they were researching some unique corporate holiday gift ideas. They were looking for the ultimate luxury corporate gift to thank their clients and help them kick off 2022 in style!
Our team created these super sleek celebratory gift boxes, featuring a black and gold theme with a touch of sparkle. The gift included a bottle of sparkling tea by TÖST, champagne-infused white chocolate popcorn by Eatable, a confetti cannon by Tops Malibu, a crisp champagne candle by Voluspa, a jar of iridescent edible glitter by Brew Glitter, two pairs of 2022 New Years eyeglasses, and a luxe gold foil-covered book called Bubbly featuring a collection of sparkling cocktail recipes.
Looking for something similar? Shop popular corporate holiday gifts like The Toast or The Cheers!
5. Prospect Gifts for Lessonly's Virtual Event
Lessonly by Seismic is an Indianapolis-based SaaS company that provides training, enablement, and coaching software for frontline teams. And they have a really cute llama mascot! 🦙 We helped the Lessonly team bring these llama-mazing gift boxes to life for their annual Yellowship conference, a virtual event to help empower leaders to help their teams "do better work"!
In order to boost attendance and engagement, we sent Lessonly's customers and prospects these coffee-themed gifts so that they could enjoy a cup of coffee during the webinar. Complete with custom llama stickers, a custom branded coffee mug, and fresh coffee from Tinker Co., a local Indianapolis coffee roaster.
With over 1000 attendees, it's safe to say these gifts really created a buzz! ☕️
6. Holiday Gifts for Guild Education
This past holiday season, we had the pleasure of designing holiday corporate gifts for Guild Education, a Denver-based tech company that connects employers with top learning providers to deliver high-quality education to employees.
On the search for the perfect corporate holiday gifts for their clients, we were able to bring their gift idea to life! Our team designed this cozy, hot cocoa-themed gift that was guaranteed to impress! With a custom gift box sleeve and a thoughtful card insert, these gifts had a lovely branded touch. The gift included products from our favorite small businesses, like cardamom hot cocoa mix by Intrigue Chocolate Co., dark chocolate sea salt caramels by Sugarfina in a plaid gift wrap, and a Teak & Twine Woodlands candle.
7. Client Onboarding Gifts for Pineapple Productions
At Pineapple Productions, providing exceptional service throughout the customer journey is a top priority. That's why this full-service event planning company uses Portals, our corporate gifting platform to send custom welcome gifts to their clients. These perfectly branded gift boxes help them enhance their client onboarding experience and increase their referral rate (which, as all event planners know, is major key!)
Simple and sweet, these appropriately-themed client gifts featured pineapple gummies by Sugarfina, a pineapple and driftwood-scented candle by Nest Fragrances, a custom branded box of matches, and a thermal tumbler with the Pineapple Productions logo. Not only were these items super on-brand, they included strategically chosen products — something the client could enjoy right away (the gummies), something they would actually use (the candle and matches), and something the client could keep forever (the branded tumbler mug). There's nothing quite as sweet as pineapples mixed with strategy! 🍍
WRAPPING IT UP
The Best Client Gift Ideas for 2023
Client gifting is always a good idea. In addition to being an effective business tool to increase client retention and referral rates, gifts are a surefire way to make your clients happy. And what could be more important than that? This simple act of generosity can completely transform the customer journey and make your company really stand out.
But, don't get us wrong — we know the whole process of corporate gifting can feel a little overwhelming. Client gift box ideas aren't the easiest to come by, and it's hard to know what to give your client and how to do it in a polished, professional way. Of course, client gifting strategies will vary for every business. What might knock it out of the park for one company might not work at all for another. But, this client gifting guide is a great place to start. And if you need a little help, we're just a click or call away!
Get Client Gifts with Teak & Twine