Customize: Melissa
$130.00
QTY:
1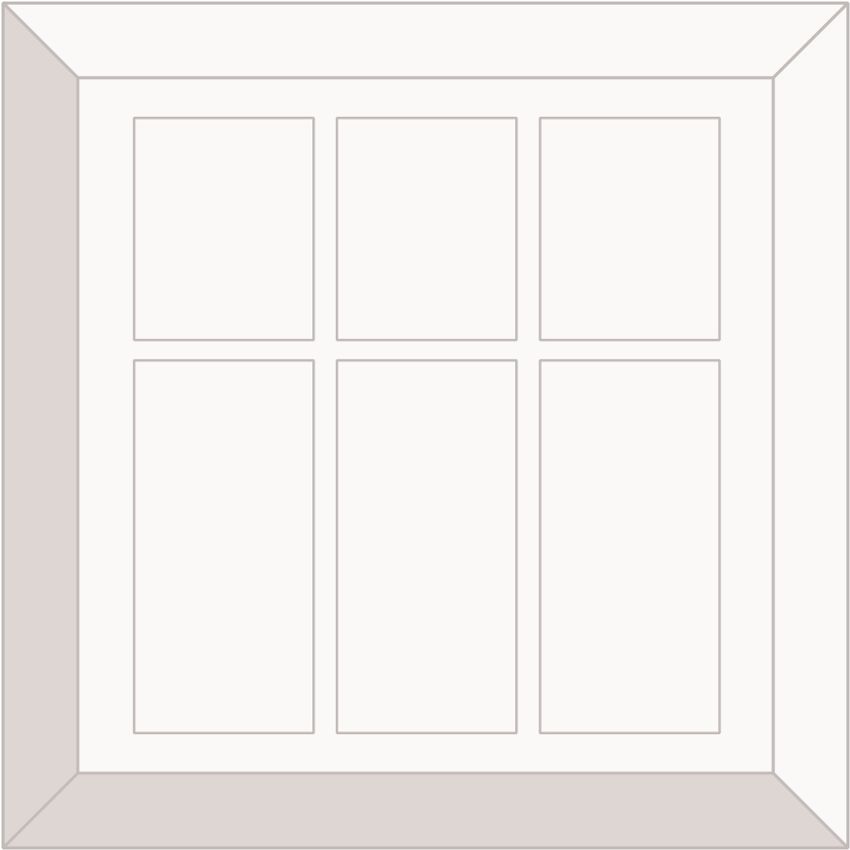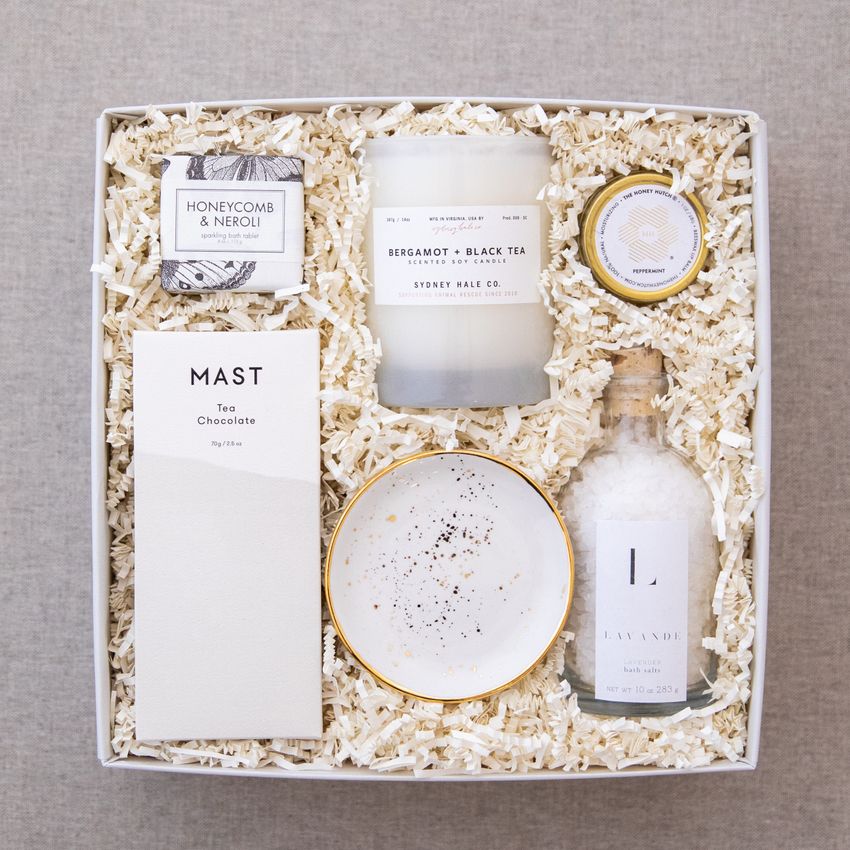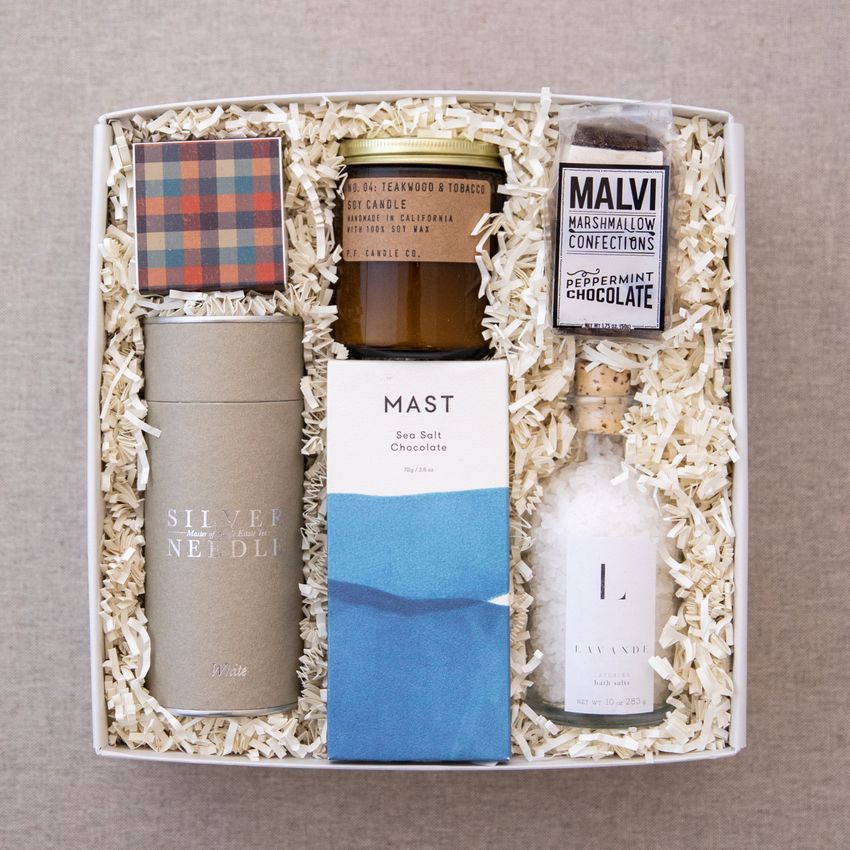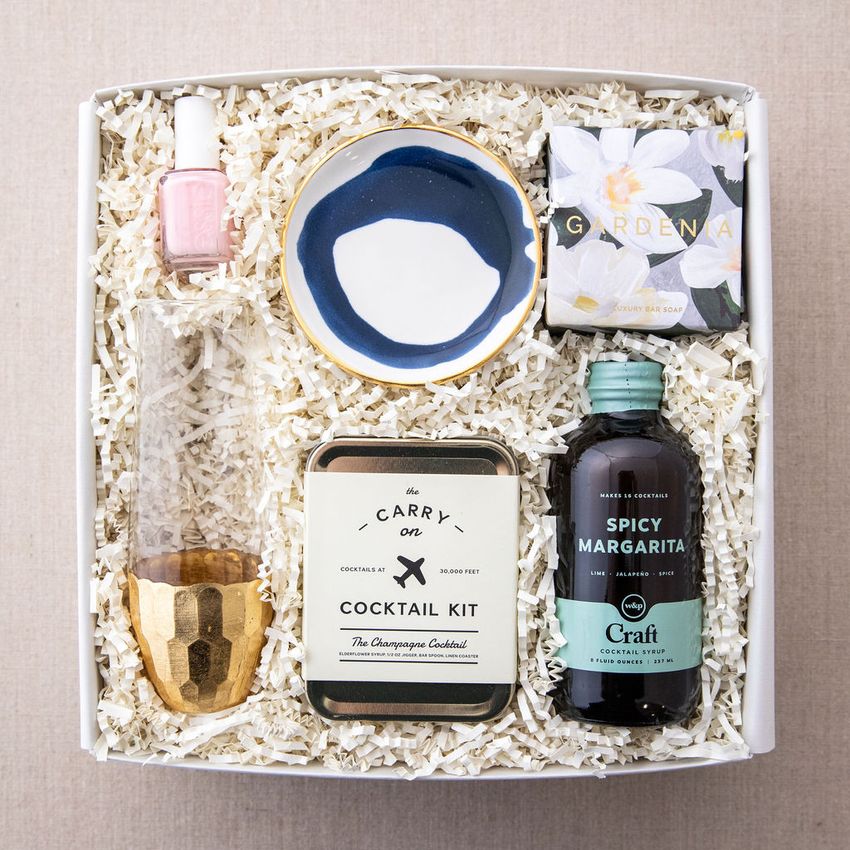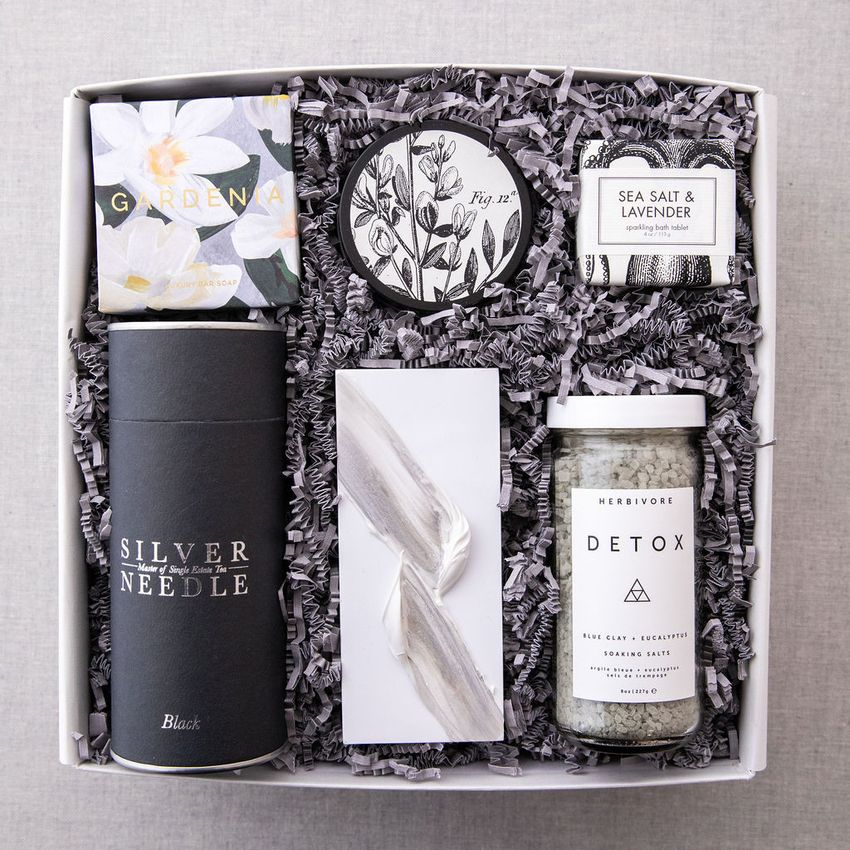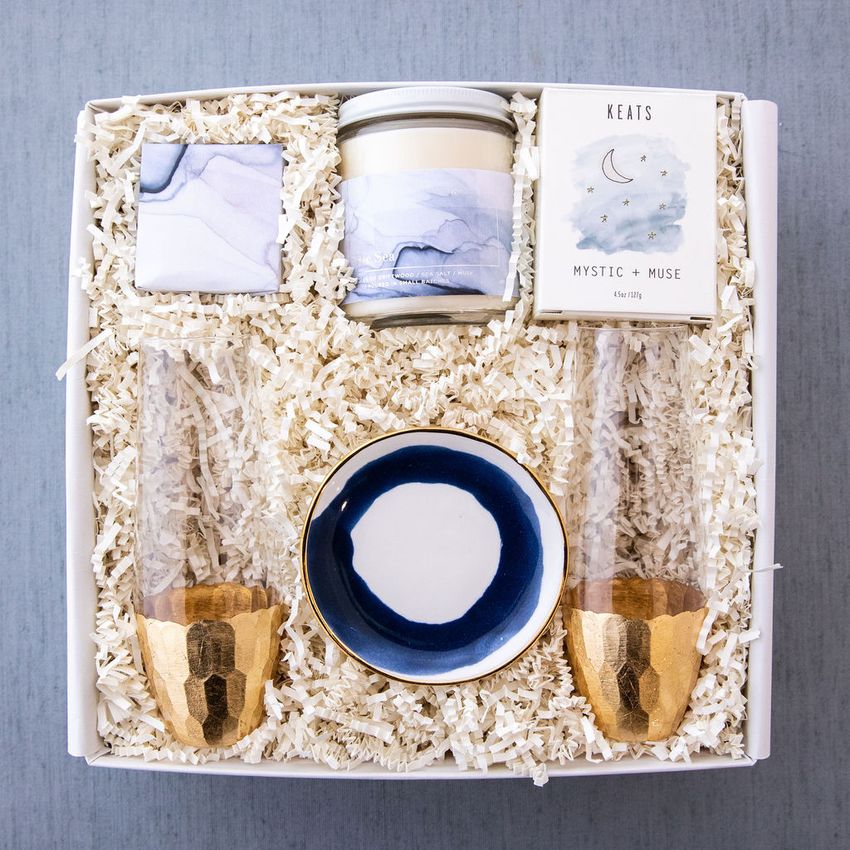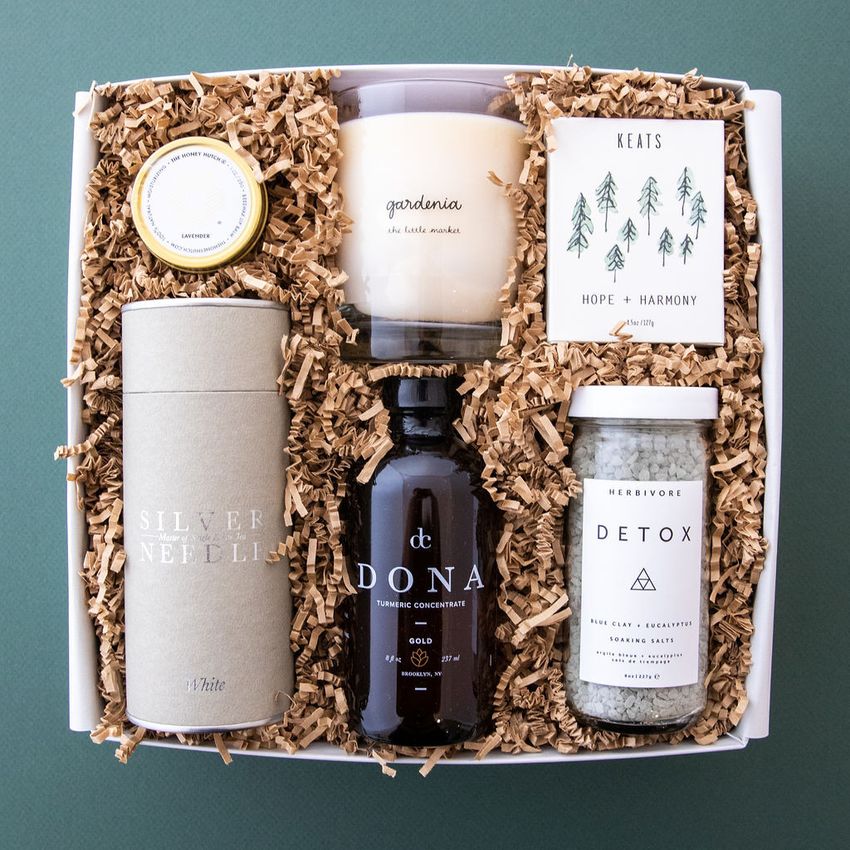 DETAILS:
To get started on your custom design, click "customize" above! Creating an account will allow you to save your designs so that you can come back to them later. If you have any questions about your design, don't hesitate to reach out to us at: [email protected] and we'll help you out right away!
SHIPPING:
Gifts ship within 1-3 business days, with expedited options available at checkout. All costs will be calculated during the checkout process. Read full shipping and returns details here.
01 Tobacco + Vanilla Soy Candle by Gold + Ivy
02 Green Plaid Matches by GP Candle Co.
03 Cargo Green Travel Mug by Fellow
04 Spicy Chai Tea by Nemi
05 Coffee Scoop with clip in black-vertical
06 Meyer Lemon Cafe Shortbread by Rustic Bakery
Want to customize this box?